Hilarious Red Lobster Waffles Review Goes Viral on Facebook: 'Crys Bacon' Was 'Absolutely' Shocked
Coach Crystal Nickson, as she is known in Detroit, did not expect her video to go viral when she posted a review of Red Lobster's new entrée to her "Crys Bacon" Facebook page on Monday. Two days later, the post about lobster and waffles was shared more than 12,000 times and amassed more than one million views.
In the clip, the Detroit resident offers a hilarious review of the dish, which contains more than 1,000 calories. "I was planning on wearing biking shorts and tank tops all summer," she says in part of the review. "Now [I'm gonna] have to wear a snowsuit."
"It is so good. It is seasoned to perfection and it is fried perfectly, y'all. I ain't lying," she says. "Take my word for it. You know fat people know about all the new food." Nickson adds: "I literally got tears in my eye. It feels like I won something."
Nickson, 38, was "absolutely" shocked by the response. "I cannot even begin to wrap my brain around what happened," she told Newsweek on Wednesday. "This was just a video that I posted, because I saw articles about [the lobster and waffles] a few days before."
While Nickson has been making videos for three or four years, she doesn't typically review food. Nickson is a financial counselor who "likes to post videos that are funny and informative about people getting their credit and finances together," she said. "I just [love] to help the people in my city become financially free."
And even though most of the responses have been positive, there are some haters creeping into her inbox, too. "This was insane. I can't believe that this happened. If people want to see more videos, I guess I will make more," Nickson said.
A food scientist from Red Lobster reached out to her saying they were happy someone liked the lobster and waffles menu item and that they work hard on their flavors.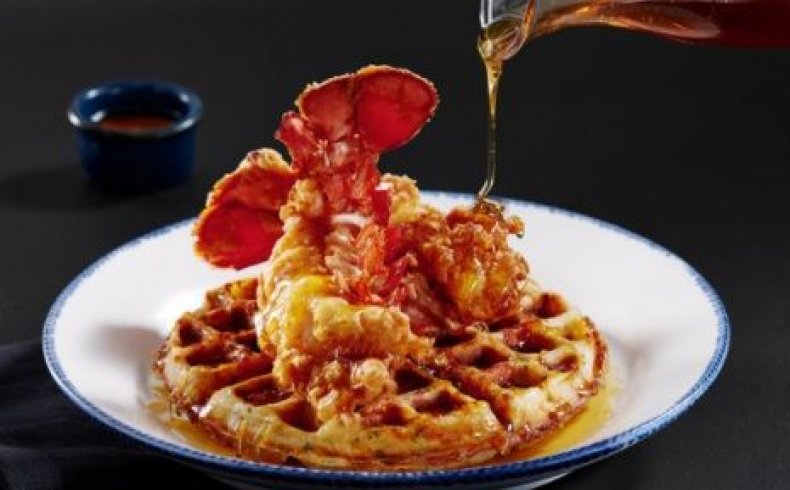 Red Lobster did not immediately respond to Newsweek's request for comment.
One thing is certain—Nickson doesn't want to see the new dish leave Red Lobster's menu any time soon. "I don't know if the lobster and waffles will stick around," she said. "I hope they do! Because that's something I can get into and enjoy every week, honey."