How 'Red Dead Redemption 2' PC Graphics Are Better Than PS4 and Xbox
Rockstar Games began taking pre-orders Wednesday of Red Dead Redemption 2 for PC through their Rockstar Games Launcher in advance of its Nov. 5 release date.
Calling it the "ultimate version of Arthur Morgan and the Van der Linde gang's open world epic," Rockstar Games cited a number of changes in the PC version that improves the previous Red Dead Redemption 2 releases for Xbox One and PlayStation 4. The PC release will include a new story mission, new Bounty Hunter missions, Gang Hideouts, Treasure Maps, seven new horses and four new weapons, including the M1899 semi-automatic pistol. But the most obvious changes are to the graphics, which are even more impressive than the groundbreaking console counterparts.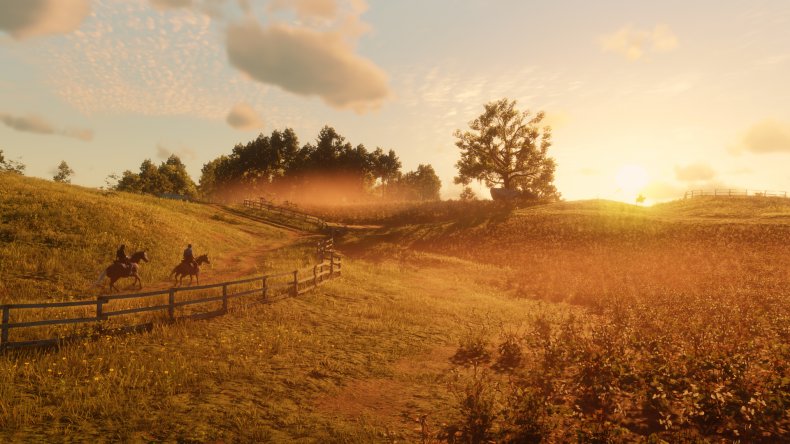 "Red Dead Redemption 2 for PC takes full advantage of the power of the PC to bring every corner of this massive, rich and detailed world to life from the windswept snowy peaks of the Grizzly Mountains to the dusty roads of Lemoyne; from the mud-spattered storefronts of Valentine to the cobbled streets of St. Denis," Rockstar Games said in a statement.
One of the most consequential graphical improvements in the PC version of Red Dead Redemption 2 is the increased draw distance. According to Rockstar, this will make for "better navigation," but the aesthetic improvement seems obvious, too— now those Red Dead vistas will be more impressive than ever.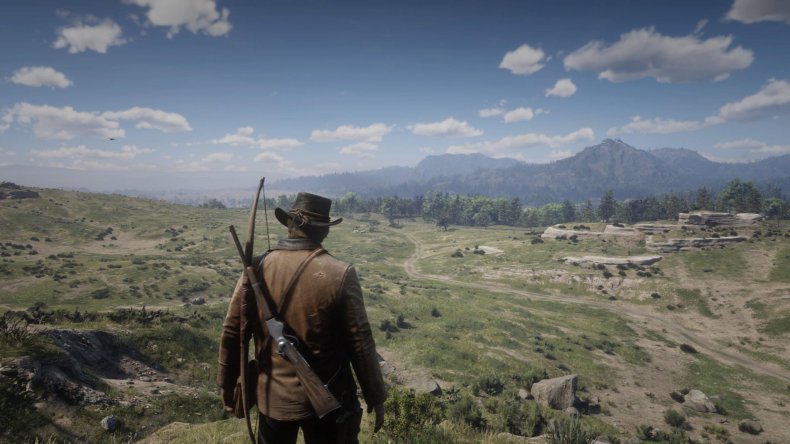 The PC version of Red Dead Redemption 2 will also have improved lighting—at night and during the day—than the PlayStation 4 and Xbox One versions of the game. This is thanks to "higher quality global illumination and ambient occlusion." Global illumination is when a game processes light that comes directly from a source, like candles or lanterns, and also the subsequent reflections off surfaces (and not just reflective ones). Ambient occlusion refers to when a game engine calculates how much light hits every surface, creating variable shading for more realistic lighting. The PC version will also feature other lighting tweaks, including shadows with higher resolutions and "improved reflections."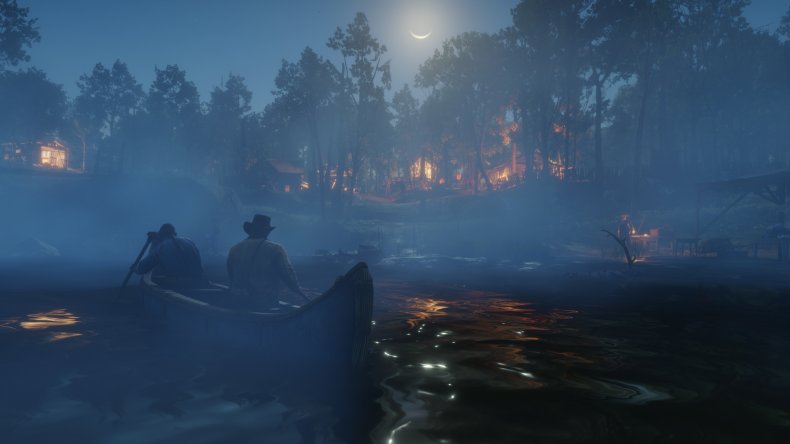 Other graphical improvements coming to the PC Red Dead Redemption 2 promise improvements to some of the graphically intensive details that already impressed players of the console versions, like the footprint trails that follow the player and horse when walking through the snow. The PC RDR2 will also have improved textures throughout the game's natural environments, including grass, fur and "tessellated tree textures."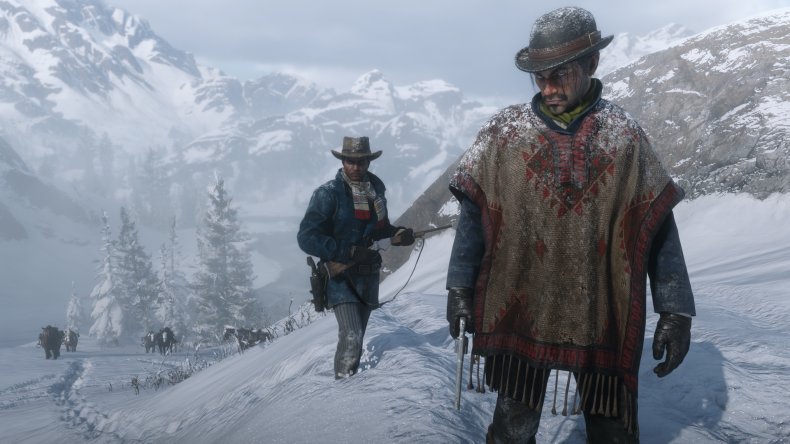 Red Dead Redemption 2 for PC also supports HDR and more graphically intensive PC set-ups, including multi-monitor configurations, widescreen monitors, 4K resolution and fast frame rates.
Of course, you'll need a system capable of keeping up. The minimum requirements for Red Dead Redemption 2 on PC include 8 GB of RAM, a graphics card (Nvidia GeForce GTX 770 2GB, AMD Radeon R9 280 3GB or higher) and 150 GB of hard drive space. Recommended specs are even steeper.