Russian Media Claims Ukraine is Pranking it With Thousands of Mystery Bomb Threats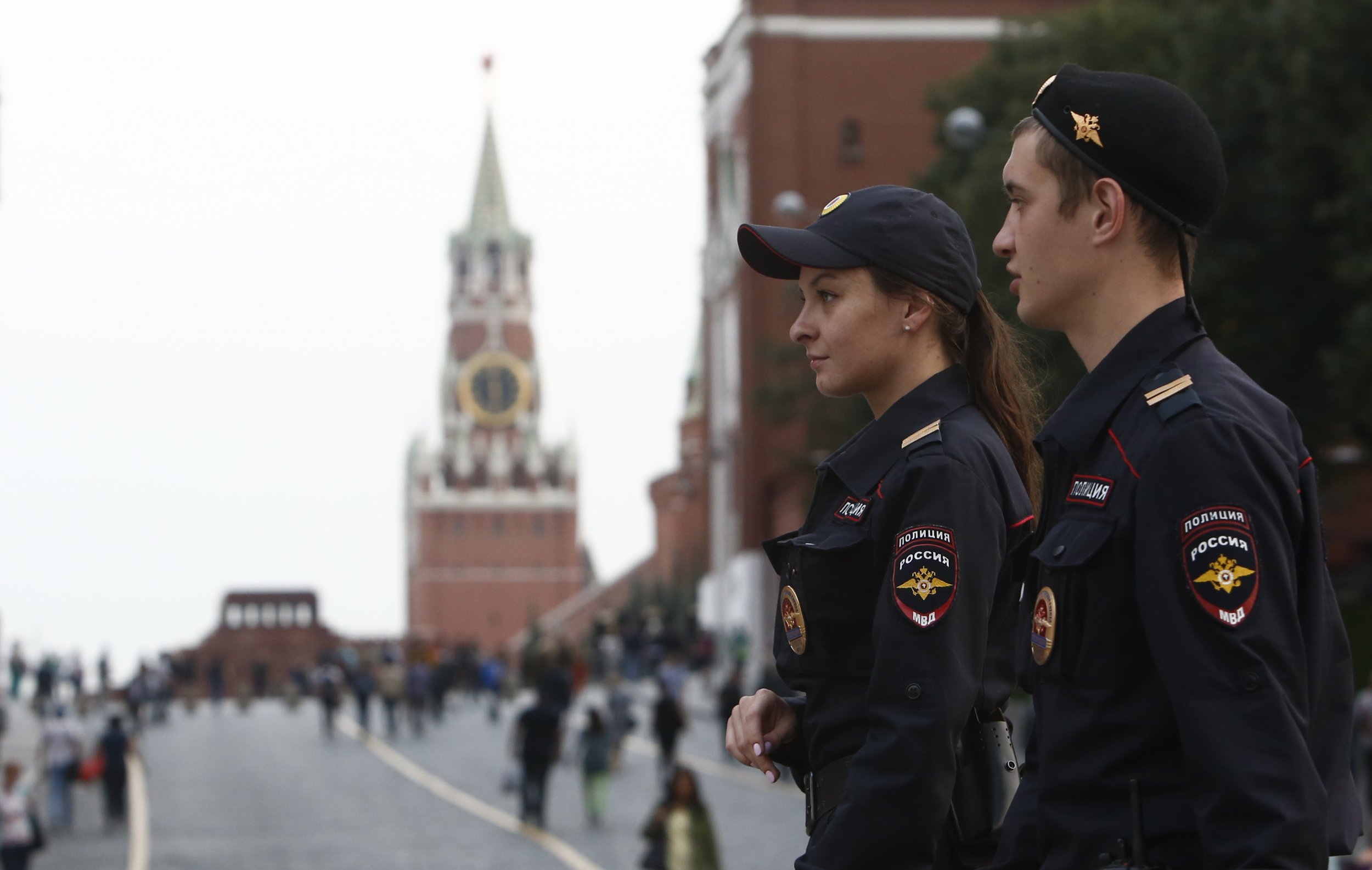 Russian authorities have been perplexed by hundreds of bomb threats against landmarks, schools, railway stations and Moscow's oldest department store that have led to the evacuation of thousands of people since Sunday.
The number of people evacuated range from 15,000 to 100,000 in Moscow alone, Interfax news agency reported, while state news agency RIA Novosti claimed the figure was 130,000 across the entire country over the past two days.
Cities including Samara, Irkutsk, Yakutsk, Saratov, Chelyabinsk, Khabarovsk and Perm have received anonymous threats this week, none of which has led to a real threat. Local authorities have dismissed multiple threats as hoaxes.
Russian state media has referred to the hoaxes as "telephone terrorism" but the Kremlin has refused to comment on the matter. There were 100 bomb threats called in on Wednesday alone, state news agency Itar-Tass reported.
With little official corroboration about the details of this upsurge in apparent crank phone calls, Russian media has quickly pointed the finger to southern neighbor Ukraine, where an anonymous source told Interfax the majority of calls came from.
"The systematic nature of these calls indicates the very high probability that they are planned information attacks that fuel negative attitudes in society," Dmitry Galochkin head of the Non-Government Sector Security think-tank told RIA.
"Particularly dangerous is the risk of sullying the topic of preventing a possible terrorist attack, since, in the case of a genuine threat people may not regard it with a sufficient degree of seriousness amid the backdrop of regular false reports."