Redbirds vs. Red Beards: The 2013 World Series in Nine Easy Innings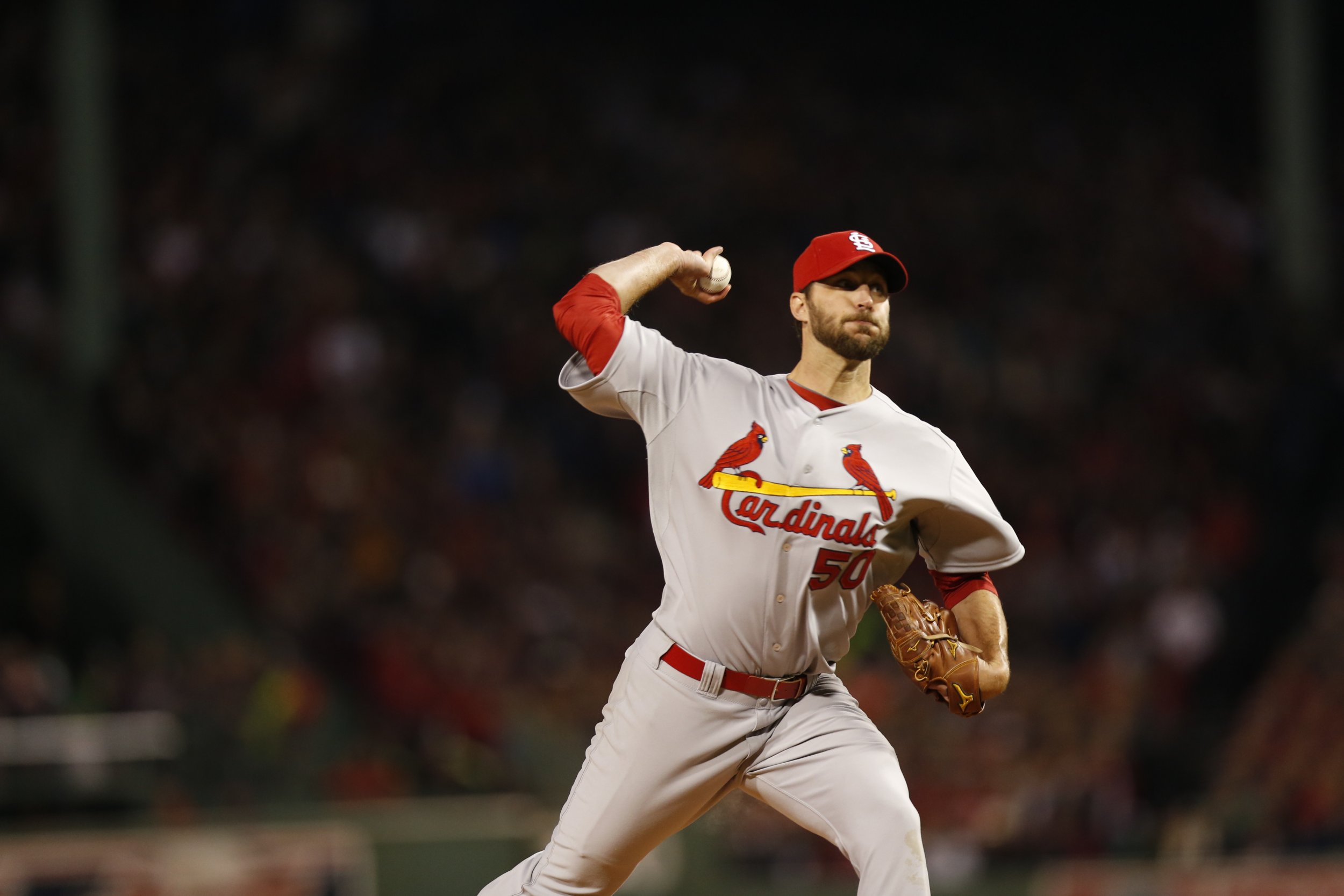 1. The First Fall Classic
The Boston Red Sox have won the World Series seven times, including a 4-0 sweep of the St. Louis Cardinals in 2004, but they have never defeated the same franchise twice. Boston won the inaugural World Series in 1903 (as the Boston Americans), outlasting the Pittsburgh Pirates five games to three in a best-of-nine series. The losing pitcher in the very first World Series contest – he pitched for Boston – was Cy Young, whose name now is on the award given annually to each league's premier pitcher.
2. I've Got You, Babe
The Cardinals have won 11 World Series, more than any other franchise except the New York Yankees. In fact, the Cards' first World Series victims were the Bronx Bombers, who St. Louis defeated 4-3 in seven games in 1926. Game 7 ended when, with New York trailing 3-2 with two outs, Babe Ruth was caught stealing at second base. Eight years earlier, let's note, Ruth won two World Series game as a pitcher for the Red Sox in the final Fall Classic that Boston would win until 2004, when they swept the Cardinals.
3. Busch Stadium Versus Bushy Stadium
A majority of Red Sox players are sporting beards, with a few boasting as much if not more facial hair than your average Civil War general. "It started in spring training," first baseman Mike Napoli told USA Today. "Me, Jonny [Gomes] and [Dustin] Pedroia were just messing around, saying we were going to grow it out all year. And it just seemed like everyone jumped on."
Be warned that the Red Sox's hirsute ways may inspire Fox commentators Joe Buck and Tim McCarver to invoke the name of the House of David, a semipro barnstorming baseball team from the first half of the 20th century whose players were renowned for their flowing beards.
The Red Sox's archrival, the Yankees, have a team policy prohibiting players from having facial hair – other than mustaches – during the season.
4. It's Not a Game of Inches
The shortest player on either side is five-foot-eight Dustin Pedroia, who plays second base for the Red Sox. The native Californian is also the only player on either side to have won a Most Valuable Player Award (2008, American League). There will be 10 players in this series, including six of Pedroia's teammates, who earn a higher salary this season than his $10.25 million.
5. Where Are the Geniuses?
The Cardinals and Red Sox have both previously appeared in two World Series in the 21st century. This will be St. Louis's first World Series of the millennium without Tony La Russa, whom Sports Illustrated once put on its cover and billed "The Mastermind," as its manager. And it will be Boston's first World Series minus Theo Epstein, who was hired as its GM at the age of 28 in 2002.
Historical aside for film fans: Epstein accepted the job after Oakland A's general manager Billy Beane, who was immortalized in both the book and the film Moneyball, turned it down. The Sox have now advanced to three World Series since the hero of Michael Lewis's bestseller spurned their advances.
6. What If It's Not About Pitching?
Baseball's postseason is supposedly all about pitching, but the Red Sox and Cardinals were only slightly better than average on the mound this season. Where both teams were superb was at the plate. Boston and St. Louis led their respective leagues, the American League and National League, in runs (853 and 783), doubles (363 and 322) and on-base percentage (.349 and .322). In their respective league championship series-clinching wins, the Sox and Cards beat pitchers Max Scherzer of Detroit and Clayton Kershaw of Los Angeles, the odds-on favorites to their league's Cy Young Award this season.
7. The Rookie
In his last four starts, Cardinal rookie hurler Michael Wacha is 4-0, allowing a total of nine hits and one earned run (a solo homer at Pittsburgh) in 29 2/3 innings. The six-foot-six Iowa native lost a no-hitter on the final out against the Washington Nationals on September 24, and he followed that effort up by pitching 8 1/3 innings of no-hit ball in the divisional series versus the Pirates. Wacha, 22, has only made 12 career starts in the majors, but he is the scheduled starter for Game 2.
8. Grand Slam Feast
The Red Sox hit two most-opportune grand slams in their six-game ALCS conquest of the Detroit Tigers. Both bases-loaded home runs came in the seventh inning or later at Fenway Park with the Sox trailing. Both secured wins.
No team has ever hit two grand slams in the seventh inning or later in the same postseason series in the history of the national pastime.
While Victorino's blast clinched the series for the Red Sox, Ortiz's homer will go down in Fenway Park lore. First, Detroit Tiger right fielder Torii Hunter flipped over the right-field wall while chasing it. Second, Sox bullpen catcher Mani Martinez caught the ball on the fly without getting out of his crouch. Finally, bullpen security cop Steve Horgan raised his arms to celebrate as Hunter's legs were flying over the wall, creating a cartoonish image. That photograph will probably be framed in half the bars in Boston by Thanksgiving.
9. The Import
During Game 5 of the American League Championship Series, Fox's McCarver noted that Boston Red Sox closer Koji Uehara "has allowed fewer batters to reach base this season than any pitcher at any time in the history of baseball." To paraphrase newsman Ron Burgundy, that's kind of a big deal. To clarify, Uehara, 38, allowed fewer batters to reach base via walk or base hit per nine innings – a statistic known as WHIP (Walks + Hits divided by Innings Pitched) – than any pitcher who has thrown a substantial number of innings during a season ever has. To reiterate, that's kind of a big deal.
Uehara, who pitched 10 seasons for the Yomiuri Giants of the Japanese League before coming to the States in 2009, had a 0.57 WHIP this season. The Dodgers' Kershaw, the most dominant starting pitcher in baseball this year, had the next lowest WHIP, at 0.92.
Uehara, it should be noted (and so I will), was with the Texas Rangers two years ago, when they lost the World Series in seven games to the Cardinals. However, after struggling in the divisional and league championship series, Uehara was left off the Rangers' World Series roster.
10. (Extra inning)
"Inning" is a derivative of the Old English term "innung," which means "to have been put in." The Brits have been employing it as a term in cricket for a couple of hundred years.