An employee has been praised online for standing their ground when it came to discussing salaries in the workplace.
Posting to the popular Subreddit "Anti Work," where employees head to discuss the trials and tribulations of working environments, they gained over 32,000 votes in less than a day.
The worker is alleged to have been challenged by HR for discussing wages at work, only to counter them with facts on their rights.
"In the middle of a busy clinic at our practice, I got pulled in by my manager to speak to HR, who must have made a special trip because she lives several states away, and was told I was being investigated for discussing wages with my other employees. She told me it was against company policy to discuss wages," wrote the worker.
According to the post, the medical employee informed HR that she was aware of the National Labor Relations Board, which enforces the National Labor Relations Act ruling that employees have the right to communicate with other staff members about their wages. The act applies to most workplaces.
The HR worker claimed to have previously been unaware of the act, but still asked her not to discuss wages as it makes people "uncomfortable."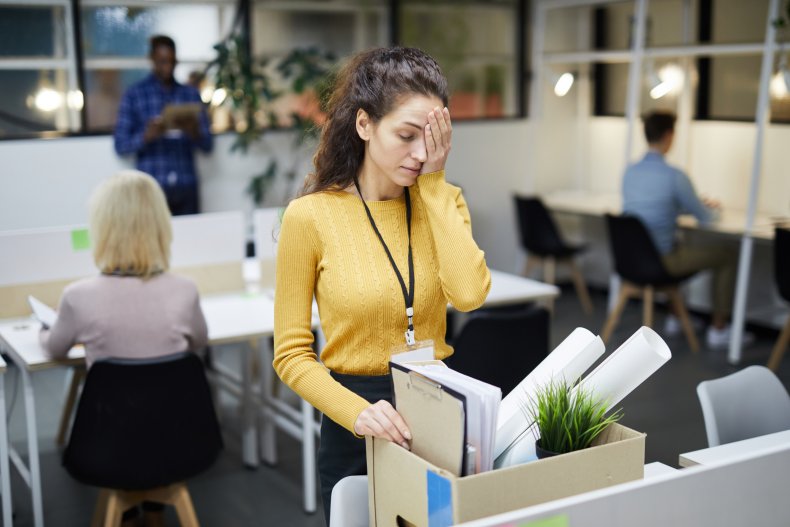 "I then left, and sent her several texts and emails saying I would like a copy of their company policy to see where this wage discussion policy was kept. She quickly called me back in to the office," continued the post.
According to the employee, they were then told: "You know what, there is no policy like that in the handbook! I double checked. Sorry about the confusion, my apologies."
They went on to request formal records of their discussion as "protection against retaliation."
"I just received a paper with legal letterhead and an apology saying there was no verbal warning or write up," they concluded.
The discussion of salaries in the workplace has long been taboo among companies, but many people are pushing back against that view.
In November 2020, Beqom surveyed 1,000 employees and found that 41 percent of workers felt uncomfortable talking with their managers about pay and a quarter worried that asking about pay could impact their employment status.
It isn't much different when talking about money with colleagues either, with 40 percent of workers saying they were willing to talk about salaries with peers.
For Subreddits like "Anti Work," wage discussion is a vital aspect of ensuring you're not being underpaid in comparison to others in the company.
"It's such a red flag when a company tries to keep its employees from discussing pay...if they paid well enough, why would it matter?" asked one user.
Another shared a success story about pay talks, writing: "I just got a 15% raise because a co-worker in the same position was casually talking about what he made at his last job and then later said 'I didn't get a raise coming here but the situation is better.'
"Since I knew what he was making I went in and asked for a raise to that amount last Wednesday. This Monday they called me in to tell me I'm getting the raise."
Another noted: "I was told I was being unprofessional when I was discussing wages. The hilarious part is that I was telling people MY salary. Not asking for theirs. Corporate doesn't want you to reveal your salary because they don't want people knowing how underpaid everyone is and who may be making more with less qualifications than you have."
The anonymous employee responded to the overwhelming online support by saying she is waiting for positions to open up at another hospital, where her old boss works.