Sibling rivalry can carry into adulthood, but there are some boundaries that are seldom crossed. A viral Reddit post started a conversation about whether the poster, Mart-Cart-9522, was wrong for sending her stepbrother a bill to pay for half of her engagement party expenses after he and his wife announced the sex of their baby.
The post, which has received more than 17,000 votes and 2,000 comments under the Subreddit AITA, explained that Mart-Cart-9522 and her stepbrother grew up competitive. However, she wrote her stepbrother, or "Ethan" as he is referred to in the post, matured over the years. Things took a turn after Mart-Cart-9522's engagement party.
"Ethan and SIL showed up unexpectedly and they congratulated us then Ethan finished his drink later and announced the gender of the baby he and his wife were expecting proudly saying 'We just found out and it's a boy everyone!'" the post read.
Mart-Cart-9522 wrote that the party shifted and guests started playing a baby name game and offered suggestions while the bride and her fiancé, whom she called "Morgan" in the post, were largely ignored for the rest of the evening.
"Me, Morgan and MIL were sitting watching how this dinner turned into GR party," she wrote. "We were ignoooored til the end of the event."
Her fiancé was frustrated and said Ethan stole the attention from the couple and ruined the night.
Mart-Cart-9522 decided to send a bill to Ethan to cover half of what the couple paid for along with an explanation as to why he was expected to pay. Ethan called the Redditor and claimed she couldn't make him pay for anything because he was invited.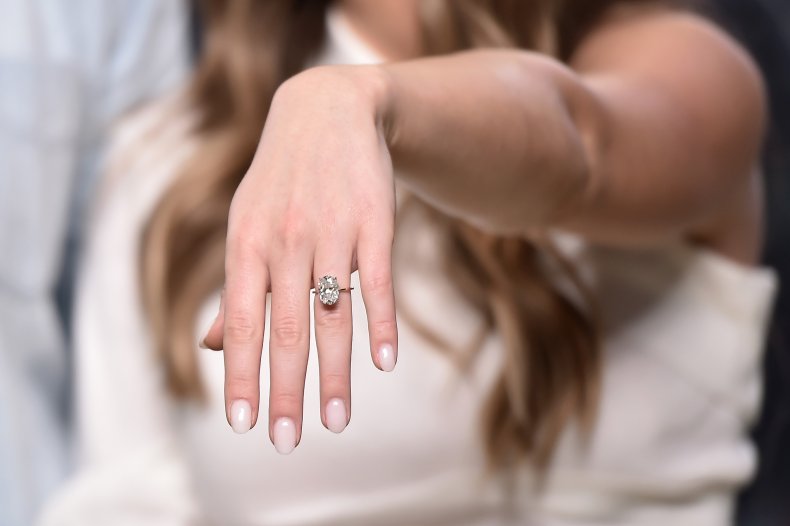 "But I did not invite him nor his wife," Mart-Cart-9522 wrote. "He argued that he came to the party after my stepmom told him he was invited and he didn't 'intent' [sic] on hijacking it or anything, someone asked a question about the baby and he answered."
She was firm with Ethan and insisted that he pay for half of the party before he accused her of being jealous of the baby. The conversation ended with Ethan saying that he did not owe Mart-Cart-9522 anything. Her stepmother told her to "knock it off" and that the couple could just have a second engagement dinner.
The comments largely supported the bride and her decision to send a bill to her stepbrother, though they also brought up the role that her stepmother played.
"You won't get half of the money, but you can [and should] disinvite him and your stepmom from your wedding," one Reddit user commented. "He will do something that will lead to him 'accidentally' drawing attention to himself. Don't let it happen."
Another commenter suggested if the couple wasn't paid, they should write it off as the baby shower gift.
One suggested her stepmother was the root of the problem.
"I really think the stepmom is the bigger AH here," the commenter wrote. "Seems like she is the one intentionally pushing her kid into the spotlight. She invited him and may be the one who asked about the gender. Don't invite her or your stepbrother to the wedding or you WILL have it spoiled in some fashion."
Many know of the importance of a guest keeping big news to themselves during a wedding or a wedding-adjacent event.
An article in Reader's Digest outlined an etiquette guide for guests for these events and read that "making a huge announcement at someone else's nuptial seems like such a breach of wedding etiquette that it's become meme-worthy."
"You really shouldn't propose, announce you're engaged, announce you're pregnant, or make any other big life announcement at someone else's wedding," the article stated. "It's just plain discourteous to the couple—everyone is there to celebrate them, not anyone else."
Newsweek reached out to Mart-Cart-9522 but did not receive a response at press time.