Former Reddit CEO Calls Out the Company for 'Amplifying' Racism, Tells Successor 'You Don't Get to Say BLM'
Former Reddit CEO Ellen Pao has called out the social media aggregator, saying that it amplifies racism and monetizes white supremacy. Her comments were in response to a statement from current Reddit CEO Steve Huffman supporting the Black Lives Matter movement protestors who are demonstrating against police brutality in the wake of the police killing of George Floyd in Minneapolis.
"You don't get to say BLM when reddit nurtures and monetizes white supremacy and hate all day long," Pao wrote in a tweet on Tuesday, describing how she felt "obligated" to call out Huffman.
Addressing all Reddit employees in an open letter published Monday under the heading "Remember the Human – Black Lives Matter," Huffman decried the "systemic violence" that connects the police killings of black people, including Floyd, Ahmaud Arbery, Breonna Taylor and Tony McDade, adding, "how critical it is for all of us to affirm with our voices and actions that Black lives matter."
"We work for this platform because we care deeply about community and belonging. But community and belonging are not possible without safety from violence, and now is the time to stand in solidarity with the Black members of our communities," Huffman wrote in the letter. "I know many of you are wondering what you can do and what we as a company can do. One important thing we can all do today is to support one another. Listen, empathize, and be there for each other, even if it means having uncomfortable conversations you may not have had before."
But Pao, who was interim CEO of Reddit between November 2014 and July 2015, questioned in particular Reddit's choice to keep up the subreddit The_Donald, where supporters of President Donald Trump (or as they call him, "God Emperor" Trump) have organized around right-wing conspiracy theories like Pizzagate, celebrated mass shootings of Muslims and promoted the white supremacist and neo-Nazi Unite the Right rally in Charlottesville, Virginia, in 2017.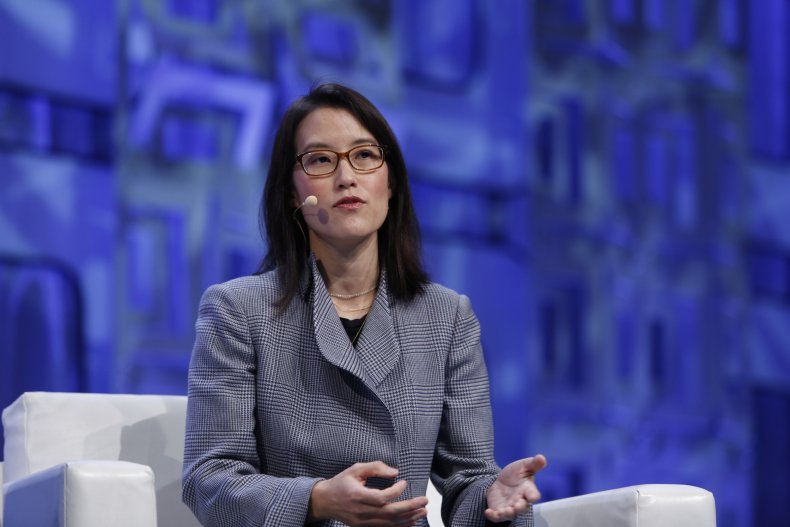 After leaving Reddit, Pao founded the nonprofit Project Include, which encourages tech companies to develop corporate cultures and codes of conduct that create diversity among its workforce and more open accountability. In response to a request for comment for Newsweek, she offered a number of concrete steps Reddit should take, including:
"Set up the values you want to defend. Make them known. If you don't waiver, people will understand that you mean it even if they don't like it."
"Set up rules that are as clear and simple as possible, and based on your values. Apply the rules consistently. Don't make exceptions. The exceptions become the norm, especially when made for high visibility content or people."
"Value all your users, not just the ones who look like you. Understand the worst uses of your product and their impact, even if they don't affect you directly."
"Make sure your team is diverse at all levels. Give them support, including emotional, especially because the job is so hard. Value their contributions by paying them fair wages. Make them part of your team; don't outsource. Train them to do what you want them to do. Give them wins and recognize them for it."
"The CEO should be involved in hard decisions and in managing the effort," Pao told Newsweek. "If you do not own it, your site will devolve into being a cesspool, because that is where engagement metrics will drive it."
While Reddit had no further comment in response to Pao's tweet, a representative for the social news aggregator pointed to a 2018 policy update that substantially expanded details regarding content restrictions on the site.
"Do not post content that encourages, glorifies, incites, or calls for violence or physical harm against an individual or a group of people; likewise, do not post content that glorifies or encourages the abuse of animals," reads one of the expanded policies regarding violent incitement, while another prohibits harassment, threatening and bullying, or "communities dedicated to this behavior."
During her own tenure as CEO, Pao reformed hiring practices, banned revenge porn and disbanded several Reddit communities—or subreddits—that promoted overt racism and targeted harassment. A subsequent backlash, decrying Pao's moderation of Reddit's content as censorship, led to her resignation.
Huffman, a Reddit co-founder and CEO since Pao's exit from the company, has preferred erecting barriers over outright bans. One such barrier was the 2019 "quarantine" of The_Donald that made it more difficult to access. Only subreddits flagrantly violating the content policy have been banned entirely under Huffman's leadership, including a 2018 purge of 109 subreddits with names like KillAllJews, KKK and DylannRoofInnocent.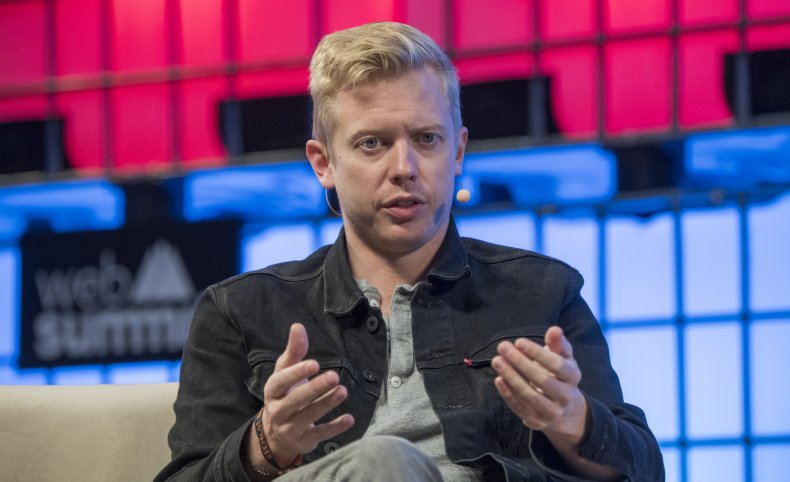 When asked in 2018 whether "obvious open racism, including slurs" are against Reddit's rules, Huffman answered (under his Reddit screenname spez), "It's not. On Reddit, the way in which we think about speech is to separate behavior from beliefs. This means on Reddit there will be people with beliefs different from your own, sometimes extremely so. When users actions conflict with our content policies, we take action."
Huffman later clarified his answer in the same Reddit thread, describing racism as not against the rules, but also unwelcome.
"I believe the best defense against racism and other repugnant views, both on Reddit and in the world, is instead of trying to control what people can and cannot say through rules, is to repudiate these views in a free conversation, and empower our communities to do so on Reddit," Huffman wrote.
Pao was joined in her Tuesday condemnation of Reddit by other digital activists, including the social media organization Sleeping Giants, which launched in 2016 as a "campaign to make bigotry and sexism less profitable" by organizing ad buy boycotts of far-right outlets like Breitbart News, which subsequently lost thousands of advertisers.
"All you have done is tolerated hate, racism and violence on your f**king [sic] platform," Sleeping Giants tweeted in response to the Reddit statement. "You don't get to put this out after years of providing a platform for violent Nazis and white supremacists. They're on there right now as you tweet this, you hypocrites!"