'A Better Life in Foster Care' — Couple Backed for Refusing to Take in Nieces
A young couple with no desire to become parents have been backed by the internet for refusing to become foster carers to their nieces.
In a viral Reddit post, u/DollaLife, 21, explains that her husband's nieces, six and nine, are in foster care as their mom, who was a drug addict, passed away aged 26.
Now, the couple are being pressured by the Redditor's mother-in-law to foster the children as they have the space and finances. But she insists they lack parental instincts.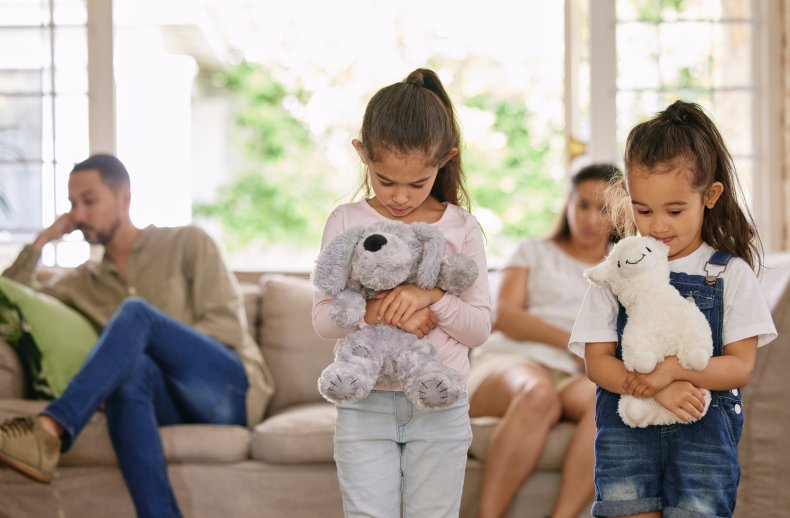 Explaining her story, she said: "I do not have the sensitivity to be a mother, and it wouldn't be great for us nor the children.
"I basically shut it down and she kept on going [about] how they would spend their lives in the system, and how we have good potential to be great parents, I finally cut her off and said we want nothing to do with being parents to our nieces."
The mother-in-law is unable to look after them as her husband has an aggressive form of cancer.
She concludes the post, which has 7,100 upvotes, by stating: "We don't have the time, and we're simply just not parent material. They'd have a better life in foster care."
In 2021, Statista confirmed there were about 391,098 children in the United States living in foster care. That's a sharp decrease from the previous year, when about 407,318 children were living in foster care nationwide, and 34 percent were placed with relatives or kin, according to the Child Welfare Information Gateway.
Children Are Often Not Placed With Family and Live With Strangers
Allison Mahoney, a litigator who has worked in child welfare for a decade, told Newsweek about the pros and cons of foster care. She also revealed it isn't unusual for families to refuse to take on children who have ended up in the system.
She said: "Relatives do decline to take custody of children for a variety of reasons, including because of financial concerns, lack of suitable housing, or the children's needs. Others don't want child welfare agencies involved in their lives.
"One important point is that when children are placed in foster care, typically placement in foster homes or relative foster homes (kinship homes) is meant to be temporary until the children can be reunited with their parents. This situation is different, of course, because the mother passed away."
Colorado-based Mahoney points out that relatives can apply to become certified foster parents and receive a stipend to help them financially.
"A pro of placing children in foster care is that they are removed from an abusive or neglectful situation. Ideally, they are receiving stable and appropriate housing and services, which might include mental health services, educational support, and supervised visitation," told Mahoney.
Mahoney is the founder of ALM Law, a victims' rights and civil rights law firm, who states there are many negatives when it comes to placing children in foster care.
"Foster care systems across the country are often overburdened, understaffed, and underfunded. Children are often not placed with family and live with strangers (non-kinship foster homes) or in congregate care facilities (group homes, residential facilities, psychiatric residential treatment facilities). They are sometimes placed outside of their home communities, and, therefore lose important connections. Siblings are also sometimes separated.
"Children in foster care also often experience multiple placements, bouncing from one home or facility to another. This happens when foster care agencies don't engage in appropriate and thoughtful placement matching or when there aren't enough placements for kids. In states like Illinois, children have been forced to sleep in DCFS offices.
"Additionally, children might be forced to repeatedly change schools or receive a sub-par education at a congregate care facility. They might have a revolving wheel of caseworkers staffed on their case. And, at congregate care facilities, they risk being overmedicated, among other things."
The Reddit post has attracted over 2,500 comments since it was shared on February 28.
The top comment has 16,800 upvotes, saying: "Foster parent here. NTA for setting boundaries, but do not justify it by saying they are better off in the system. No, they aren't. We finally adopted a child who had been run through the foster care ringer. It's very, very difficult to help children who have been rejected over and over and passed through numerous homes. Imagine their pain at knowing [their] family doesn't care."
"I don't think children should be forced on relatives who don't want to raise them; however, saying these two little girls will have a "better life in foster care" makes me wonder how sucky OP and her husband are as human beings. I don't know if they're just being naive or very willfully obtuse to justify themselves. I hope the two girls can overcome the statistics and get adopted into a loving home," commented another user.
Another person said: "They won't be better off in the system. They'd be worse off, especially as girls who aren't younger than four. NTA for setting boundaries but the system ain't nice and many bounce from an abusive home to an abusive home until they're kicked out at 18."
Newsweek reached out to u/DollaLife for comment. We couldn't verify the details of the case.
If you have a family dilemma, let us know via life@newsweek.com. We can ask experts for advice, and your story could be featured on Newsweek.