Dad Backed for Threatening to Kick Teen Son Out: 'Lack of Ambition'
A dad-of-three has been backed for threatening to kick his teen son out of the family home if he doesn't go to college or get a job.
In a now-viral post, u/Subject-Hospital-493 has received more than 19,200 upvotes as he turned to the internet to explain he is "at a loss." He wrote that his 17-year-old son "has no interest in anything beyond his computer."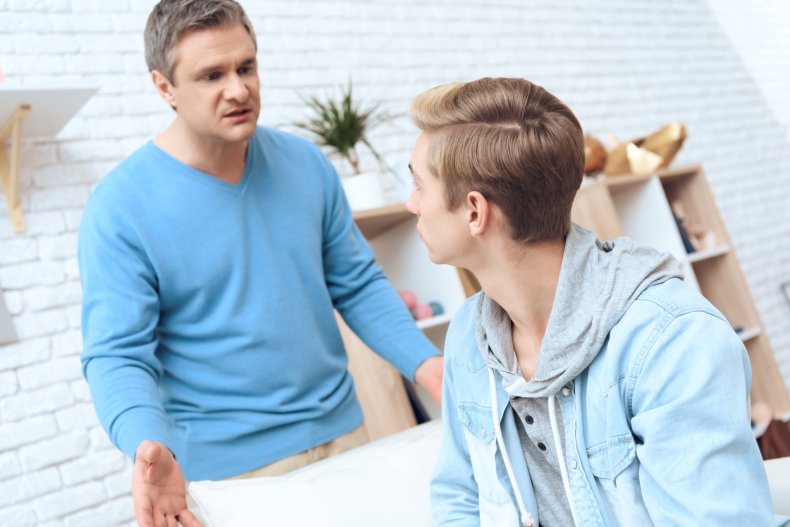 In 2021, a youth organization called Junior Achievement surveyed 1,002 teens aged 16 and 17. The results found 90 percent of respondents had plans to attend college after high school.
Explaining his story, the Redditor explained he has three children aged 17, 15, and 10. He wrote that the oldest has no "intention to do anything after school."
Comparing his teen's life to his, he added: "I gave him the same ultimatum my parents gave me. Either go to university, get a job, or [get out]. I chose to travel the world for two years. I had a lot of sailing experience and my father had a lot of friends in that community so I was able to sail around the world earning money and working my a** off. It wasn't a two-year vacation."
The dad then went to university before working for the family business. He and his wife have saved for all three children to further their education, too.
"My wife thinks that I'm being unfair to our poor baby boy [by] throwing him out into the world," he wrote.
He added that his middle child is on track for an academic and a golf scholarship and the 10-year-old is still just a kid, but he is also aware of his parent's expectations.
"My wife and I agreed that we would raise productive members of society before we got engaged," he wrote.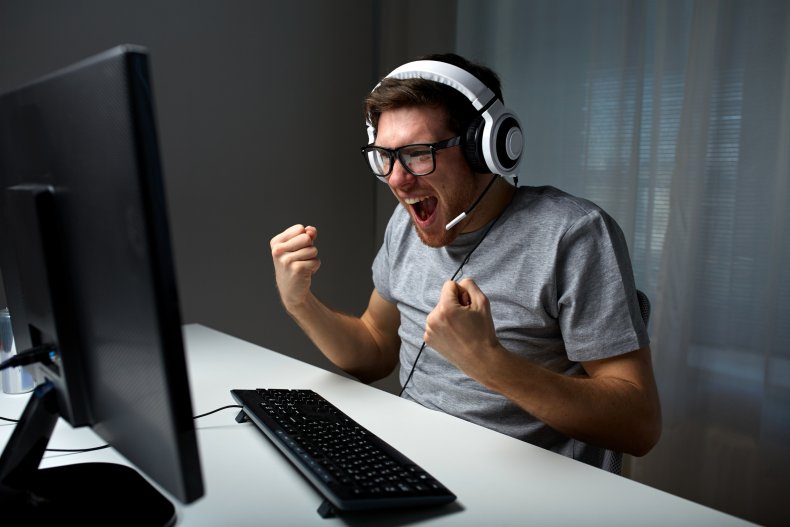 The Redditor ended the post by writing that his wife and son think he is "being cruel," despite offering multiple opportunities for the son.
"I am at a loss. I don't think I'm wrong for expecting an adult to [be an] adult. My parents have already told him that they will not be giving him any money if he isn't in school or working. My wife is threatening to use her salary to support him. I don't have any say in that.
"I won't actually kick him out of the house but I will stop paying his bills and cut off our grocery budget by 20 percent. If she wants to work so he doesn't have to there is nothing I can do about that," he wrote.
Caroline Rowett, of Caroline Rowett Parenting Coaching in London, told Newsweek her thoughts about the viral post.
She said: "From what the father describes, his son is used to hearing 'Do this or else...' from Dad and 'I'll rescue you.' from Mum. Neither parenting pattern builds the intrinsic motivation and confidence for teens to thrive.
"High expectations of his children are excellent, but when his son cannot meet them, it benefits the father to be curious rather than forceful or punitive. As parents, we need to focus on the cause and underlying communication rather than the behavior. When we do this, we can encourage and support in a way that works towards the goal of 'adulting'."
Rowett said: "I suspect some underlying fear or lack of self-belief is holding his son back. A professional such as a youth coach or family therapist may prevent damaging rifts between father and son and the parents themselves, while empowering the son to feel motivated and capable."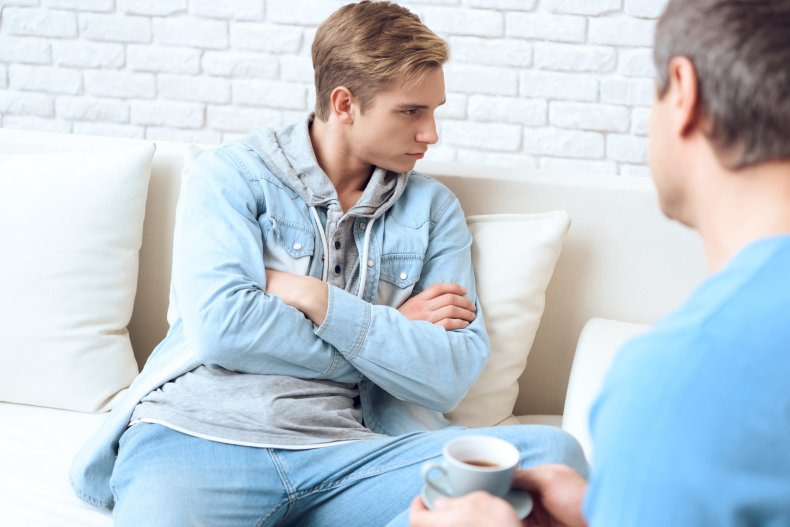 The Reddit post has received more than 6,550 comments since January 25.
The top comment racked up 30,400 upvotes and read: "... assuming that a trade school, apprenticeship, or community college would also be acceptable." The dad confirmed he would be happy with a vocational route.
"Parents who don't have a united front get these kind[s] of children. If the mom enabled him, then there are basically no consequences. The dad can lay down the law but if the mom doesn't support it or agree, basically he's off scot-free and the conflict is offloaded from the son to the parents," posted one Redditor.
The dad replied to one user who accused him of favoring his middle child: "If I do not get credit for her drive then I accept no responsibility for his lack thereof. Or conversely, I fully accept that his lack of ambition is fully my fault and her success is all due to me. You pick."
"Seriously. Many of us would have killed to have such supportive parents with so many resources. Kid doesn't know how lucky he is," wrote another Redditor.
Newsweek reached out to u/Subject-Hospital-493 for comment. We could not verify the details of the case.
If you have a family dilemma, let us know via life@newsweek.com. We can ask experts for advice, and your story could be featured on Newsweek.