Reddit Down: Website Investigates Global Server Issues, App Offline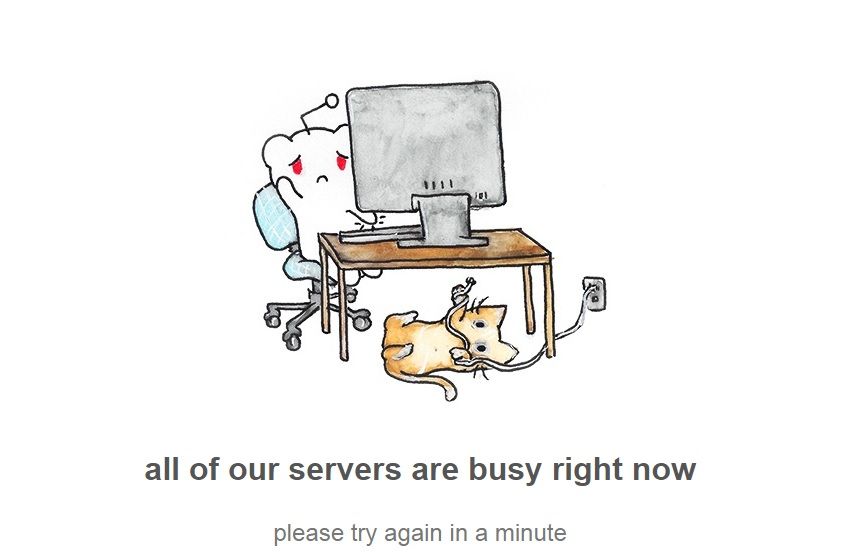 Reddit is experiencing problems which have left users cross the world unable to visit the site.
The site confirmed that all their servers are currently busy, with Down Detector reporting an outage across Europe, as well the coasts of the U.S. and Australia.
Down Detector reprots that Reddit ahs been having problems since 5:06 AM EST.
In a tweet, Reddit confirmed that they are "currently investigating this issue."
Users on other social media sites have also been reporting issues with the site.
"Reddit is down. A sudden surge of productivity shocks IT managers worldwide," wrote Twitter user @jwildedeboar.
"When I wanna use Instagram, it goes down. when I wanna use reddit, it goes down," added @jchrstinayolo.
Update 05:56 EST: Reddit said that a fix has been implemented and they are currently "monitoring the results."
This is a developing story and will be updated as more information becomes available.
Reddit Down: Website Investigates Global Server Issues, App Offline | Tech & Science