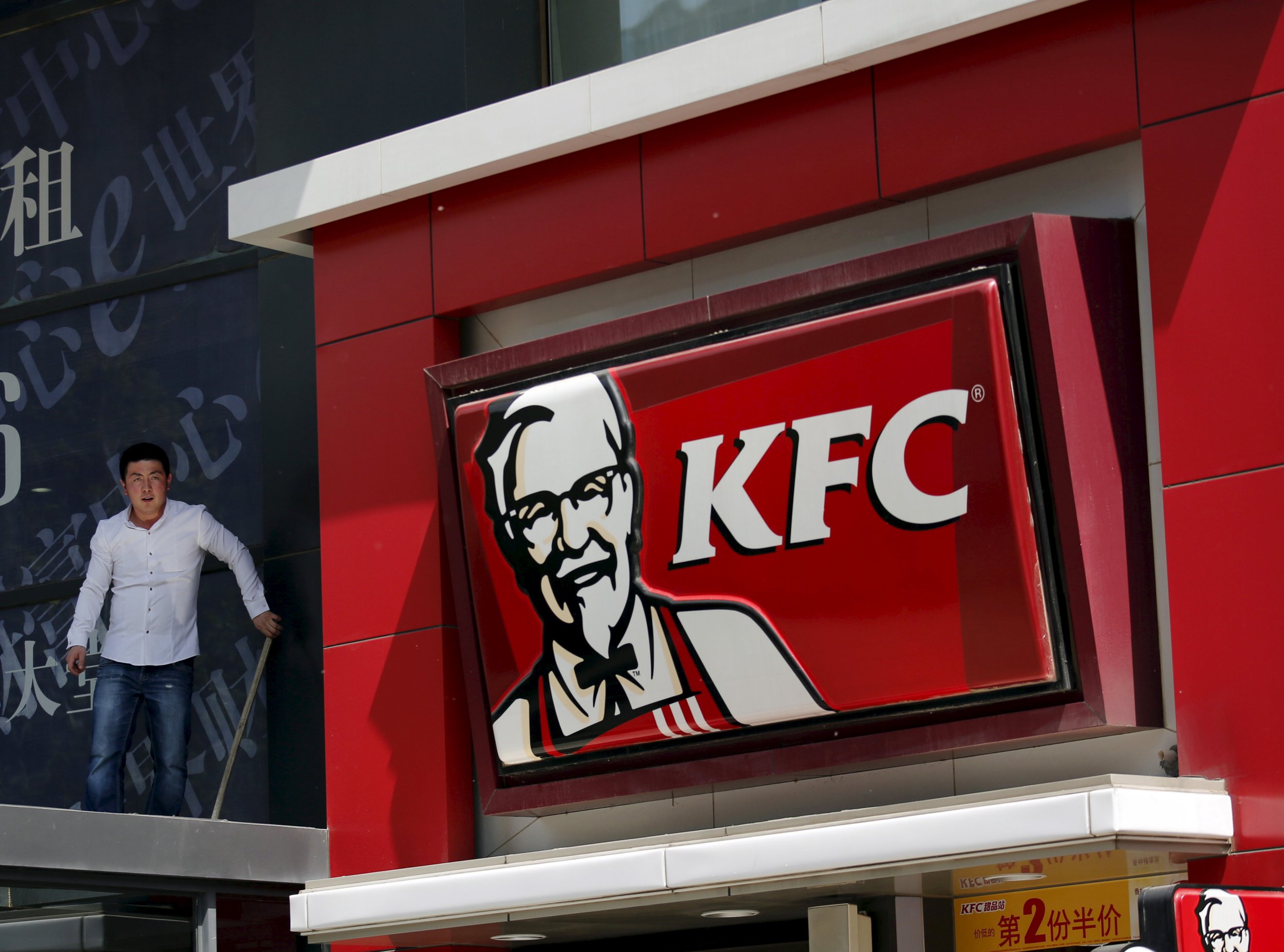 Updated | The venerable fast-food chain Kentucky Fried Chicken's motto is "a real meal when and where you need it." So imagine a diner's surprise when he went into the Wilmington, California, branch for a three-piece fried chicken meal and discovered what appeared to be not a delicious piece of spice-laden fried chicken but an entire deep-fried rat, tail and all.
Last week, one Devorise Dixon was appalled to, well, smell what he said was a rat instead of breaded chicken in his delicious KFC box meal. But instead of taking the food back, he took the supposed rodent home, snapped photos and posted them on Facebook alongside a video.
In the photo captions, he wrote: "As I bit into it I noticed that it was very hard and rubbery which made me look at it. As I looked down I noticed that it was in the shape of a rat with a tail," proving that not everyone glances down at his food before shoving into it his piehole. "I've been feeling weird ever since," Dixon wrote alongside another photo, which went viral. "It's time for a lawyer, be safe don't eat fast food!"
Dixon wrote that he returned to the store on June 10 and told KFC's manager about his new furry friend. KFC's management told the Daily Mirror that it had conducted an investigation and found no evidence that bolstered Dixon's claim. In a statement released on Wednesday, KFC said that because Dixon "refuses to cooperate in the investigation" and because he hadn't let anyone see the supposed rat, they have concluded that "he intended to deceive the public with this hoax."
While it's impossible to know what Colonel Sanders would say about this alleged hiccup, we do know what former fast-food employees have to share from their time working at the greasy joints. Thanks to a Reddit sub-thread started last week, vets from the likes of McDonald's, Burger King, Dunkin' Donuts, Bojangles' Famous Chicken 'n Biscuits and more have been weighing in on what you should absolutely never order from these establishments.
From current and former employees' responses, it seems that some fast-food is even more deplorable than we could have thought. Take user CDC_, who worked at Southern restaurant chain Cook-Out and reported that while the employees would still chow down there, they'd never get the chicken strips.
"I don't recommend ordering chicken strips. We'd get in a rush, and those fuckers took FOR-GODDAMN-EVER to cook. And people would pull them out of the fryers early and just throw them on a tray. People brought them back for being undercooked all the time. Which tells me lots of people were probably not paying attention and just stuffing them, half raw, into their facehole."
Unfortunately, it's impossible to know how old the chicken is in the chicken salad at the mothership of chicken dishes itself, Chick-fil-A, according to user PleaseDoNotQuoteMe. Yum!
WeOwntheSkyy used to work at Taco Bell and had some disturbing news to share about late-night drive-through runs: "Once the lobby is closed and only the drive-through is open, sanitation levels drop. Hand washing stops, glove-wearing stops, and since there may only be a couple employees, one may handle your money then go straight to touching your food. Then again if you're ordering at night you're probably stoned and don't care." Stoners, beware.
Sadly, even drinks aren't spared in this fast-food slaughter. Apparently, ordering those delicious shakes and smoothies at McDonald's is bad news. Thauma wrote: "Unless you know the shake/smoothie machine was cleaned that day, do not drink either of those at McDonald's. The machine gets cleaned once a week and every time it was pulled apart there would be black slime/mould backed up inside the spout."
Looks like you'll have to get your frappe fix elsewhere too. "I had a real thing for their mocha frappe until I helped clean the machine out. Never again," she said. Sonic's milkshakes aren't bringing former employee PessimisticOptimist1 to the yard, either: "After 8 p.m. ... you're getting a little bit of everyone's shake mixed in with yours."
What of the aforementioned KFC, though? The franchise received good words from user therealbessica, who said the establishment was "always very clean and nice," but was skeeved out about the "hinky" potpies, which involved deboning chicken the night before and using the old chicken the next day.
However, she reports that the lingering chicken smell does not, in fact, go away. Ever. "It's smelling like chicken for the rest of my life that I'm having trouble with," she wrote.
User Tomahawkfury13 had less glowing things to say about the golden chicken palace: "My manager would constantly cough in his hands and start prepping food. It got to the point where I had to kick him out of the kitchen because he was unsanitary."
You can check out the entire thread here. As always, eat at your own risk, America.