Man Expecting Girlfriend To Pay for Repairs on His Family Cabin Blasted
A boyfriend's decision to charge his new girlfriend for renovations on his family's holiday home was slammed online.
The man explained in a post to Subreddit "Am I the A**hole" that his grandparents own a "big old cabin" where his whole family enjoys vacations. As the cabin is old, it requires constant work and maintenance, which the whole family covers financially.
In fact, the family has implemented a "fee system" that sees each person aged over 20 years old pay an annual fee to be allowed to stay at the cabin. That amount is calculated from how many people will be using the cabin and how much the costs of upkeep were the previous year.
This year, he invited his girlfriend to join them on the family vacation, but required she also paid the annual fee.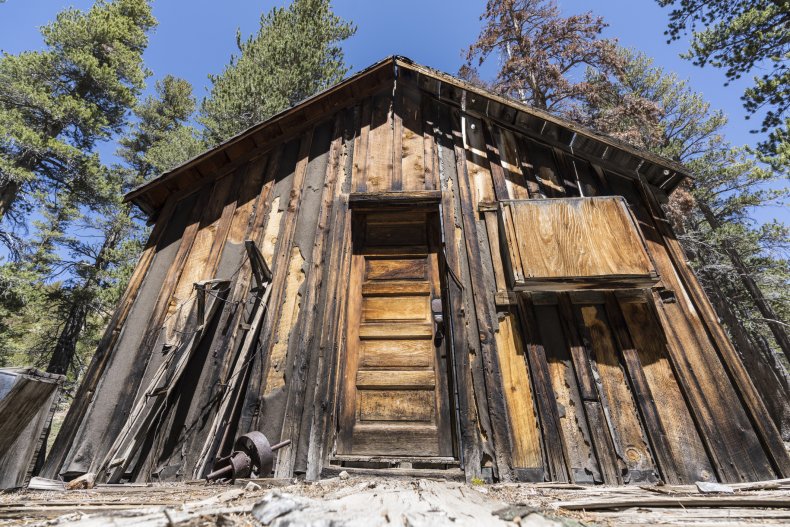 "Every summer, my extended family tries to find a weekend during the summer where most of our vacations overlap so that we can all meet at the cabin and catch up. I decided to invite my girlfriend along as I want to introduce her to this tradition, as she is someone I'm imagining spending many future summers at the cabin with. She was ecstatic," he wrote in the popular post.
"Naturally, I sat her down and told her about the rule and how she needed to pay, as everyone else paid, and it was only fair for her to do so, since she would be using the cabin with me this year," he continued.
The cost of this year is also above normal. Coming in at around $200 to $400, thanks to a roof leak and water damage last year that needed to be fixed.
The girlfriend however was not on board with paying the fee, and decided to make other plans instead after a "big argument" over it.
"The rule is very simple and made completely fair on everyone," reasoned the boyfriend. "I don't understand why she should be exempt from it. My brother told me I should just pay her fee for her as my extended family really would like to meet her, but I really don't think that's fair for me to pay double the fee when she's completely capable of paying it for herself."
Money is a large cause of arguments in many relationships, especially in the early stages.
One survey by Ally Bank in 2018 found that 36 percent of couples said money caused the most stress in their relationships, and young couples were almost twice as likely to cite money as the main stressor than older adults.
For Reddit users however, there was no real argument here and it was clear exactly who was at fault: the boyfriend.
"She's perfectly within her rights not to want to spend 200-400 dollars for a weekend at a shared, broken down cabin. It's not her family's property, she has no emotional attachments to it, and she may never reap the benefits of fixing it up," wrote one user, gaining 32,000 votes on their thoughts.
"If she pays the fee and she only visits this one time and they break up, is she entitled to use the rest of her 'contribution'?" asked another user, with over 15,000 votes on the comment.
"Why on earth are you pinging your girlfriend for the ANNUAL FEE when obviously at this stage she would be a guest of the family only staying for a big family weekend?" asked another user. "Sure, down the track if you both expect to use as intended going forward then yep annual fee."