Reddit Introduces Start Chatting: How to Use New Chat Room Feature
Reddit has just announced Start Chatting, a brand new feature that allows users to join randomly generated chat rooms around a specific subreddit. According to reddit, chat usage on their platform has increased 80 percent since January due to the quarantine and the company wanted to create a new way for users to interact. Start Chatting will be rolling out today on select sub reddits on both mobile and desktop, with other communities getting the feature in upcoming weeks.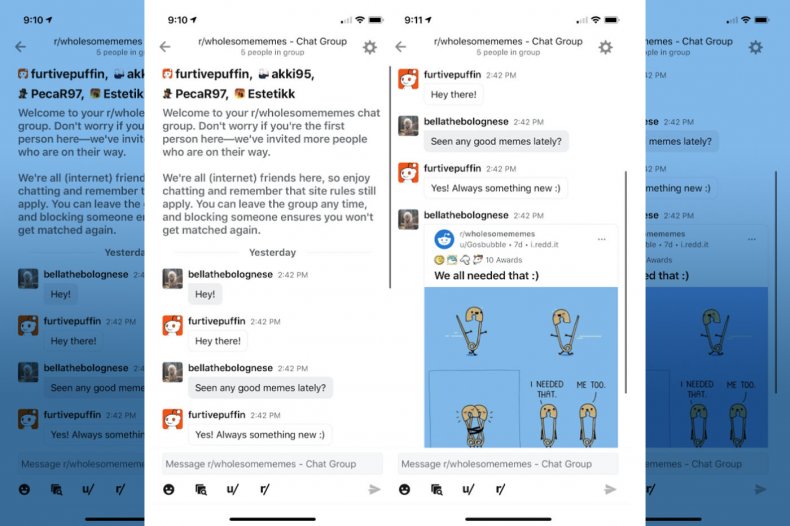 "After seeing a spike of redditors using chat, we moved quickly to create Start Chatting so we could provide users with more intimate, real-time interactive experiences," said Alex Le, VP of Product and Community at Reddit.
How to Use Reddit Start Chatting
At the top of the specific sub reddit you are visiting, you will see a new button dedicated to Start Chatting. On mobile, you'll see it in the box at the top of your screen and on desktop it will be to the top right of the community page, next to the "Join Community" button. You will also need a reddit account to take part in this new feature.
Once in, you'll be randomly paired with a half dozen other redditors from the same sub reddit where you can start chatting. The rules of reddit and the specific sub reddit still apply, meaning you can get banned for breaking the site's Terms of Service by sharing things like hate speech or inappropriate pictures.
These chat rooms will not be moderated by the sub's moderators, with Start Chatting having its own report function. You can report messages by pressing the flag icon on desktop or long pressing the message on mobile. You can also block a user in a chat room which makes sure you will never get matched up with the same person again.
This new feature is interesting, combining a random AOL chat room from two decades ago with the integration of a modern internet giant. These Start Chatting community rooms could become a place for people to make friends and open up about the difficulties going through their lives in these trying times. The chat rooms might also be a hot spot for inappropriate activity, with random users paired together with little to lose other than their reddit accounts.
If talking to strangers on Chatroulette or Omegle is a little too personal and potentially dangerous, than Start Chatting might be a good outlet to test out. Heading to r/teenagers and finding a like-minded group of edgelords might be the thing that saves your sanity in all of this.