Reddit to Launch 'Upvoted,' a News Site with No Comments Allowed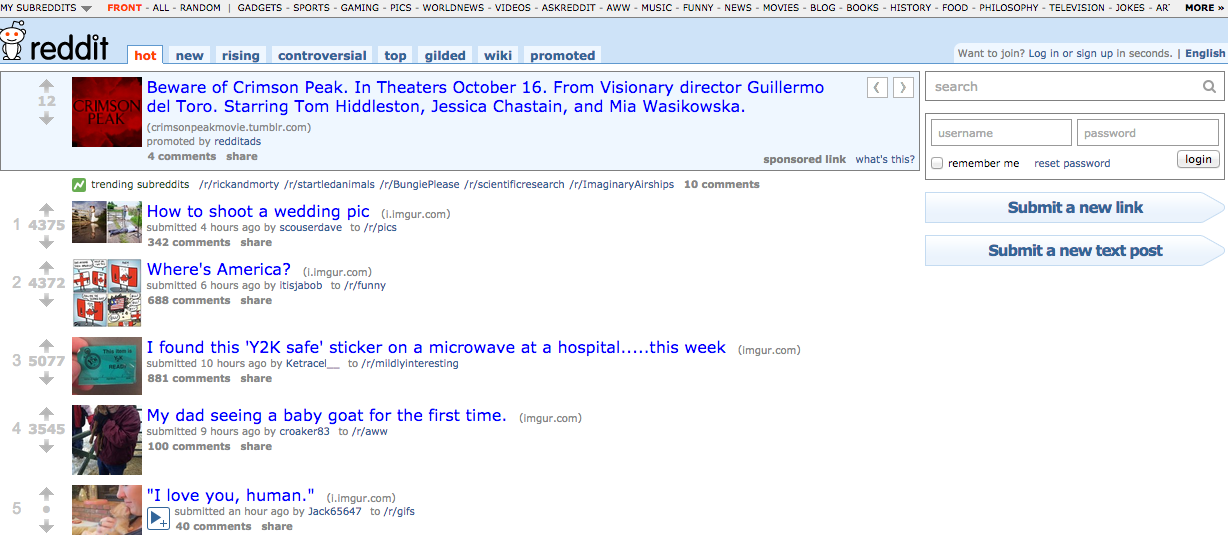 Updated | Reddit, the massively popular online message board known as the festering origin of all things viral, is launching its own news site Tuesday, according to Wired.
The new site will capitalize on Reddit's role as an enormous sieve for the most shareable content on the web. An editorial staff of around ten will vet stories that surface on Reddit, interview the original posters, and then write them as news items for Upvoted, Wired reports. Vickie Chang, the former editorial director of Myspace, will lead the site. She hopes to post 10 to 20 stories a day, eventually ramping up to 40 a day.
Most notably, the site will not allow comments. Nor will it bear Reddit's signature "upvoting" system, despite its name. But Reddit itself, which is driven largely by lively comment sections, will still be the unifying force behind Upvoted's stories. Commenters will be directed off the webpage to a Reddit thread set up for that purpose.
"Everything will have a direct tie back to Reddit," Chang told Wired. "I want to find the tiny thread that connects it back to Reddit."
Poynter notes that news of the site's launch solves the mystery of a job listing posted to JournalismJobs.com last month, seeking a "staff writer for Reddit.com."
This post has been updated to note that while no comments will appear on Upvoted, commenters will be directed to a Reddit thread instead.