Neighbor's Letter Asking People to Chip in for $2k Mailbox Sparks Fury
A neighbor has allegedly received a letter from a new homeowner requesting payment of $146 for an already-purchased communal mailbox, despite not asking for permission beforehand.
One of the neighbor's relatives shared the letter to Reddit, writing: "A family member just got this insane letter. They have no HOA [homeowner association]." In just 12 hours, the post has gained over 25,000 votes.
The note was sent by a neighbor who recently moved into the unidentified area.
The neighbor expressed a desire to revitalize the street's mailboxes and had decided to order a $2,199 mailbox unit to fulfill it, despite not asking the 14 other residents first.
"I had talked to a few of the neighbors about cleaning up the mailbox area a little ... and building a support that would hold all of the mailboxes in an ordered row. Well, apparently with the rise in mail theft in the local area, there had already been some discussion about getting a locking cluster mailbox. I thought this sounded like a better idea so I bought one!," began the letter.
"My understanding is this neighborhood is very good about chipping in for the community good, like maintaining the common area and other things, so it would be nice if we can share in the cost of this endeavor," they continued. "I paid $2,199.01 for the unit which, divided by 15, would be $146.60 each.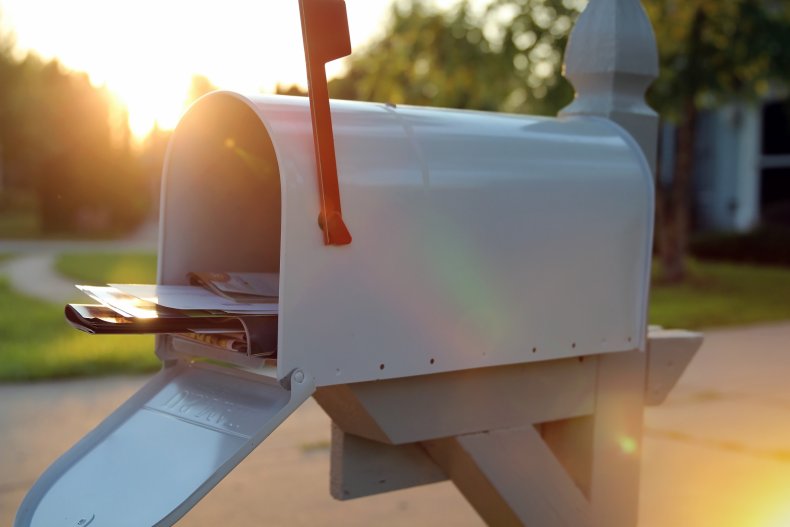 "I'm having concrete poured at the house in the next week or two and the contractor is giving me a good deal on pouring the pad for our mailbox so I'll cover the cost of that and bolts and other misc. items for installation.
"Once we get this in place, it would be very much appreciated if you could drop off or mail a check to me. You can also drop it off at the post office when you pick up your keys."
The family isn't alone in being upset by something a neighbor has done. In fact, a study by Homes.com found that 36 percent of people have had issues that turned into arguments with their neighbors, with a quarter saying that they have a long-running feud with one.
The letter garnered an intense response online, with users expressing outrage at the decision not to ask beforehand.
"Your family member needs to contact the post office and tell them this is not official in any capacity so they don't start delivering mail to this mailbox," commented one user.
"It sounds like this couple is trying to create their own pseudo HOA and something tells me they were problematic in their last neighborhood," they added.
"An anonymous letter telling them to halt their plans as this was not agreed upon by the neighbors wouldn't be a bad idea either."
Other users shared similar sentiments about the letter, writing: "If it isn't a scam just tell them that you didn't agree to pitch in and that you want your mail delivered the old way. If you let her get away with this, next thing she'll be ordering marble fountains from Italy and charging $5k for her vision of building a new Venice in her new community."
"I certainly wouldn't be paying and I'd use the fact they didn't even ask first as the reason," seconded another.
Update 03/25/22, 9:59 a.m. ET: This article was updated to remove a Reddit embed at the request of the poster.