Fury As Manager Tells Pregnant Employee to Wait for Cover If She Goes Into Labor at Work
A mom-to-be has shocked and enraged the internet after claiming that her employer expects her to continue working if she goes into labor during a shift.
The woman, thought to be a part-time manager at a retail store, is "getting closer to having the baby" and posted on Reddit to share her employer's demand. Her post on the "Anti Work" thread has gained more than 26,000 votes in less than a day.
According to the woman, she is expected to stay at the store until another manager arrives to cover for her, or obtain permission from two superiors to close the store early.
"The key thing is that managers of any level are not to leave the store unattended if there are no other managers on duty," she wrote. "If it was just me and a cashier, I would not be able to leave the store without losing my job. Our store is small, so during the mornings, evenings and nights we only have one manager on duty."
The Redditor added that she had expected the company to schedule another manager to work at the same time as her in the lead-up to her due date, but was surprised to be told she would have to call her store manager and then her district manager if she went into labor.
Her options are to "wait for another manager to come relieve me (which could take up to an 1hr and a half)" or "get permission to close early, get all of the customers out of the store, close the store, and then complete the 30 minutes closing procedures before leaving."
The mom-to-be wrote that she was contemplating asking her doctor to write a note ordering her to leave immediately upon going into labor, in order to "give an extra push for them to figure something else out."
Many companies in the U.S. do not provide paid leave and instead follow the 1993 Family and Medical Leave Act, which provides certain employees with up to 12 weeks of unpaid leave per year.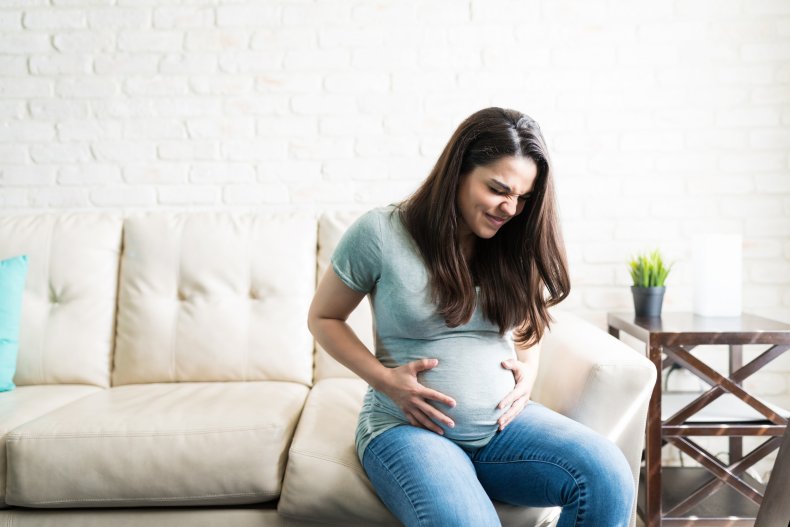 Some women take their leave ahead of birth, but many choose to continue to work until the last moment, in order to spend as much time as possible with their newborn.
The Reddit post came as a shock to many, especially those who live in countries that have paid maternity or parental leave enshrined in law. US-based readers were not so surprised at the situation, with some divulging similar anecdotes.
"You should leave that place but you should definitely make sure that if they have you work and you go into labor while at work, leave the store and don't worry about wtf they say," wrote one user.
Another Redditor described working the graveyard shift at a convenience store while pregnant: "I worked the entire shift alone. I was even robbed at gunpoint in the store, both times while pregnant. I begged to be put on a different shift or have a coworker with me in case I went into labor and was all alone. Their answer was no. This is how a lot of companies in the U.S. are.
"Even after having my kids, I had to pump while at work, but since I was always alone on the shift, I never got breaks. I started locking the door twice a night for 20 mins to pump, and got in trouble for doing so."
Another user shared similar problems her mother had experienced, writing: "My mom was a manager and was having her third heart attack at work. Her boss told her she could not leave as there was no other manager in the house. This the same year that he threatened to fire her if she did not drive rural roads during a snowstorm in a southern state with no plows/salt/snow precautions. She ended up in a ditch, the car totaled."
One Redditor advised: "Do what you need to do; worry about yourself and your family. The world will not end if there is no manager on duty for the hour and a half it takes your lazy ass, useless, heartless, brainless store/district manager to get there."