Reddit Public Access Network Soft Launches, Let's Users Stream Their Cats and Lamps
Reddit has started a closed test for their new streaming service, the Reddit Public Access Network. A select number of users are currently able to livestream themselves and showcase the footage on the app or reddit website. The test ends on August 23 at 8 p.m. EST. and it's unclear when the system will be returning.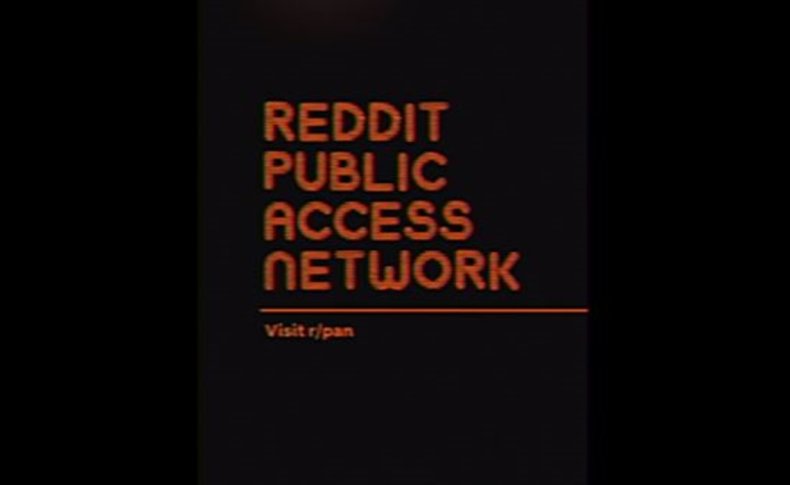 Reddit users can access RPAN by clicking the orange logo on the upper right corner of their screen or by going to r/PAN. Once there, you'll be introduced to a myriad of channels with active chat rooms that can be upvoted or downvoted. This creates a system that automatically filters content through community interaction.
There are very strict rules for this test, with reddit moderators watching each streams to make sure the site's code of conduct isn't broken. All streams need to follow reddit's rules and must be safe for work; meaning there's no nudity, sexual content or dangerous behavior allowed. If there is content that would "quarantine," a subreddit, a term used for subs that become limited in their accessibility by moderators due to breaking the rules, you will be removed from the RPAN.
Users have been live streaming whatever they can think of on this new platform. Unlike Twitch or Reddit, which can feature crazy overlays or high production value, most of these streams are just people experiencing life. There are cats playing on beds, guitars being strummed and a whole lot of people watching television. One user even propped up their phone camera so that they could stream Red Dead Redemption 2 with absolutely terrible quality, making it feel like it's 2009 on Justin.tv.
If the system goes live, however, users will presumably start getting more creative with their content. Moderating live streams can be difficult, but it's absolutely mandatory if you want to break into the market. Facebook recently restricted its live stream rules in the wake of the Christchurch shooting that left 51 people dead in New Zealand, banning users after their first offense.
If Reddit can properly moderate its selection of live streaming content, it could potentially be able to usurp the giants of streaming tech.