Reason Behind Woman 'Publicly Humiliating' Her Boyfriend Applauded Online
Choosing a restaurant can be tough at the best of times, especially when one of the guests is a picky eater.
In a viral Reddit post, u/pokemonkandy, 27, explained her boyfriend Chris, 29, hasn't got any food allergies or intolerances but he is "just picky."
But now his eating habits are affecting his relationship as a recent event had left his partner feeling red-faced and "annoyed".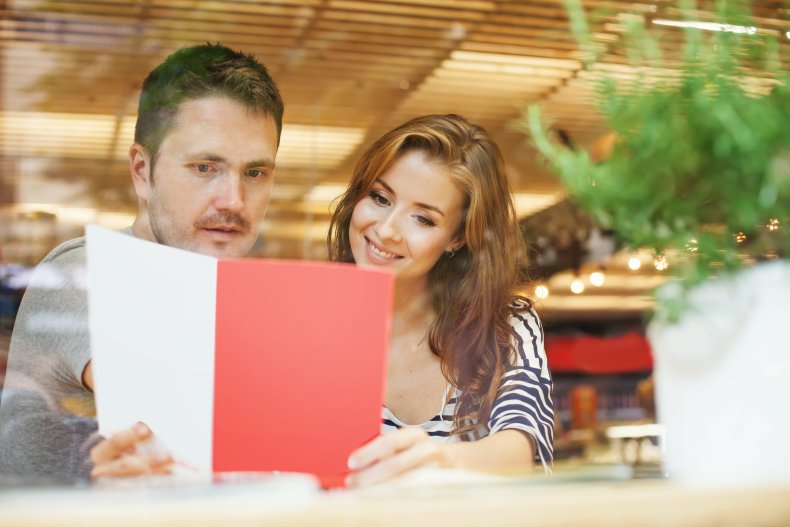 Explaining her story, the girlfriend states her parents invited the couple for a meal at a seafood restaurant. Chris was asked to review the menu before agreeing, otherwise they would have opted for another eatery. But this wasn't necessary as he liked the sound of the salmon.
"Fast forward to this evening, when we all sat down to eat and he made a disgusted face looking at the menu. I asked what was wrong and he told me there [was] nothing he'd eat.
"My parents looked a bit hurt, so I pulled Chris aside and said that I couldn't believe he'd do this, that if he wouldn't like the food he had all of yesterday and most of today to pick a different restaurant. I then commented that I was just annoyed by his picky eating because now it [was] hurting my parents, and left the restaurant with him (after apologizing to my parents)," she wrote.
It turns out Chris didn't like the way the salmon was prepared or seasoned.
The Redditor concludes the post by stating: "He told me that he was in shock that I didn't defend him and that I 'should have known' he would be unhappy and was being a total AH for publicly humiliating 'what he can't control'".
Newsweek reached out to two registered dietitians to discuss the Reddit post that has 5,300 upvotes.
Jen Bleiweis, who owns a company of the same name and specializes in nutrition and health coaching, told Newsweek the term "picky" eater may be offensive for some people.
She said: "My advice to the woman is to have a non-judgemental conversation with her boyfriend about the reasons and values he has for his eating style.
"For instance, most "picky" eaters may take offense at that term and feel defensive. They may view their choices as selective and maybe serve a purpose such as food aversions or allergies. Once the selective eater feels heard and understood, it would be easier to approach a situation such as a new restaurant with multiple options that keep everyone happy and comfortable."
Six Tips for Adults Dining With Picky Eaters
Clinical dietitian Yelena Wheeler, from Los Angeles, California, has provided tips that may help people plan ahead for a meal with a picky eater.
Do your research and make a plan! If you know this person is averse to new flavors, then pick a place that would have items that this person would usually eat
Choose places that are flexible with customizing menu items.
Bring items that this person will eat from home if the aversion is extreme. Make sure the restaurant accepts this. That way this person can still enjoy the socialization that comes with eating with others, however, will not have to deal with needing to customize an item or being left out completely due to not having anything on the plate.
Look for places that may have an appetizer or dessert this person would eat. There are no rules which state that one can not have an appetizer or dessert as an entrée.
Allow this person to look at the menu prior to going to the restaurant, that way, they will know exactly what to expect or decide to avoid the restaurant altogether.
If picky eating is extreme and hinders social interactions and is the source of massive anxiety or stems from anxiety, then seeking mental health services is advisable.
What Do the Comments Say?
Over 1,000 Redditors have commented on the post and the top comment alone has 10,300 upvotes.
It said: "NTA because you did everything to accommodate him but he changed his mind. But why did you leave the restaurant? I'd have finished the meal and made him wait. Surely there were some side dishes or appetizers he could have snacked on?"
"NTA .I would have let him sit there and watch us all eat," said another.
Another said: "Even seafood places have side fries, I'm sure there was something he could have snacked on. Sounds like he was being a drama queen."
Newsweek reached out to @pokemonkandy for comment. We could not verify the details of the case.
Have you noticed any red flags that made you end a relationship? Let us know via life@newsweek.com. We can ask experts for advice, and your story could be featured on Newsweek.