Expert Advice on Violent Autistic Outbursts After Teen Stands Up to Brother
Experts have highlighted the need for greater intervention measures and discussions on how to deal with violent autistic outbursts after a teenager went viral this week when he "fought back" against his autistic older brother.
The teenager (under the Reddit username Ok_Pizza740) shared a post about the incident that involved their "incredibly violent" autistic older brother and had received 10,000 upvotes at the time of writing.
A spokesperson for the Autism Society of America told Newsweek there is "a significant need for effective crisis intervention options" that are widely offered and accessible to better support the autism community.
The U.S. Centers for Disease Control and Prevention (CDC) explains autism spectrum disorder (ASD) is a "developmental disability caused by differences in the brain" that can see a person "behave, communicate, interact, and learn in ways that are different from most other people."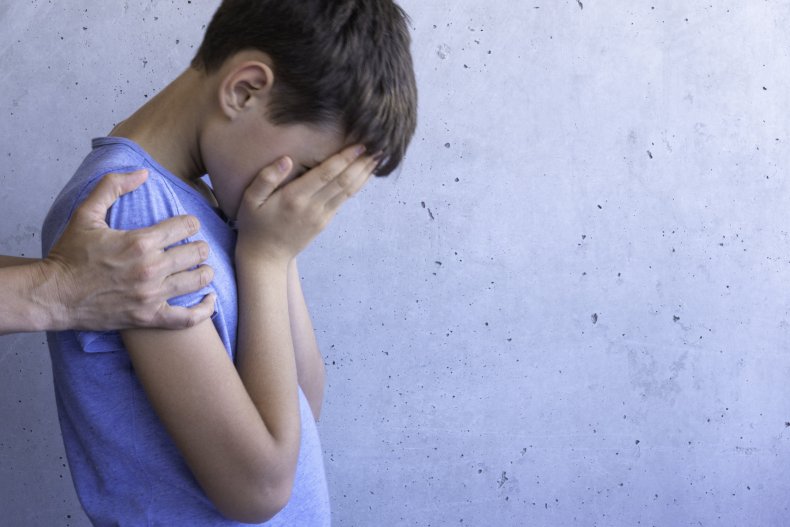 In the post shared on the r/TrueOffMyChest subreddit, the 16-year-old said their 19-year-old "barely verbal" autistic brother, who was described as having the mental capacity of a 6- or 7-year-old child, is "incredibly violent and demanding" and will "lash out" if you "do not conform to his demands."
According to the user, the family has had to deal with support services "dozens of times" over the years, the most distressing occasion being last year when the user's younger sister went to school with "bruises all over her chest" following one of the brother's tantrums.
Those with ASD often have problems with social communication and interaction and most have other related characteristics (such as hyperactivity, impulsive, and/or inattentive behavior and a lack of fear), says the CDC.
Last week, the user in the latest Reddit post "lost it" and "finally retaliated" after the brother started to pester his sister, who called out for their dad, before the brother "hit her."
When Ok_Pizza740 tried to separate the sister and brother, he claimed: "[My brother] grabbed my hair and slammed my head into the wall...the next thing I know I was pinned to the ground by my dad as I heard my brother screaming bloody murder...I knocked out his front tooth, loosened a few others, and split his lip open."
The two younger siblings are staying with their grandparents, while the grandfather called child protection services on the parents and is refusing to let his two grandchildren return home.
The Autism Society of America says: "Within the autism community, it is largely understood that 'all behavior is communication' and that dangerous behaviors—towards one's self or others—are often a signal of underlying unmet needs."
The spokesperson said that these needs can be difficult to identify and typically require a multi-disciplinary approach to be met. School and residential staff, hospital workers and law enforcement receive formal training in crisis prevention, de-escalation and "least-restrictive, non-violent physical intervention," the spokesperson explained, adding that many homes do not have access to adequate or appropriate training, resources and support.
"While no two individuals or families will share identical circumstances, there are many families globally whose need for support far exceeds what they have access to in their communities and homes. Issues of physical behavior and self-harm are both critical areas of need among individuals with autism and their loved ones," the spokesperson said.
Several Redditors have shown support for Ok_Pizza740.
User jersey5b said: "A person can take only so much adversity before [retaliating]..."
BackgroundPlant1670 said "it's absolutely not your fault!," noting "Your parents are to blame for this situation. They have to take responsibility," in a comment that got 2,000 upvotes.
A number of other Redditors agreed that his parents had failed Ok_Pizza740. The original poster said that despite being told that their brother is "ruining all of our lives," his parents allegedly "turn a blind eye to the state we all live in for his benefit."
Friendlyalterme agreed the parents were at fault. "Not out of malice but sometimes a residential home is okay...but I don't blame them for being hesitant," the user said in a comment that got 170 upvotes.
Several others also believed the autistic brother should be living in a group home, such as Zaynara, who wrote: "Your parents cannot deal with or control him, he should be in a group home...," adding, "You did nothing wrong and were only defending yourself…."
This underscores the need for greater discussion on wider forms of support for crisis intervention and family services among the autism community and its unique challenges and experiences.
"The Autism Society supports policies that permit those living with autism to live in inclusive, safe, accessible, and affordable communities of their choice and be provided with a comprehensive range of support and accommodations for meaningful engagement within the community," the group said.
What To Do You if You Think Your Child May Have Autism Spectrum Disorder
The CDC advises contacting your child's doctor if you think your child may have ASD or you have any "other concerns about the way your child plays, learns, speaks, or acts."
Those who are still concerned after consulting their doctor are advised to ask for a referral to a specialist, who can carry out a more in-depth evaluation.
The Autism Society of America says: "It is important to identify autism, as an accurate and early autism diagnosis can provide the basis for appropriate educational and home-based support."
There is no single behavioral or communication test that can detect autism and there are no medical tests (i.e. blood work or brain scans) for diagnosing the condition.
However, there are several autism-specific tools now being used for formal diagnosis.
"An accurate medical diagnosis must be based on observation of the individual's communication, social interaction, and their activities and interests," the society explains.
For more information, see the websites of the CDC and the Autism Society of America.