Reddit Users Share Their High School Reunion Horror Stories — And You Thought Yours Was Bad
The time has finally come. You've received that letter, or email, or text thread with the warning. Your high school reunion is near. Maybe you've had a major glow up, and showing off your incredible life to old friends is what you want, and need. Or, maybe, the thought of seeing your old rivals, bullies and peers sounds dreadful. No matter how you look at it, or how you expect your high school reunion to go, it probably won't be as bad as these.
Community r/AskReddit hosted a hilarious, and equally cringe-worthy, list of the most horrific high school reunions. Here are some of the best on the thread that will most definitely make you reconsider your RSVP.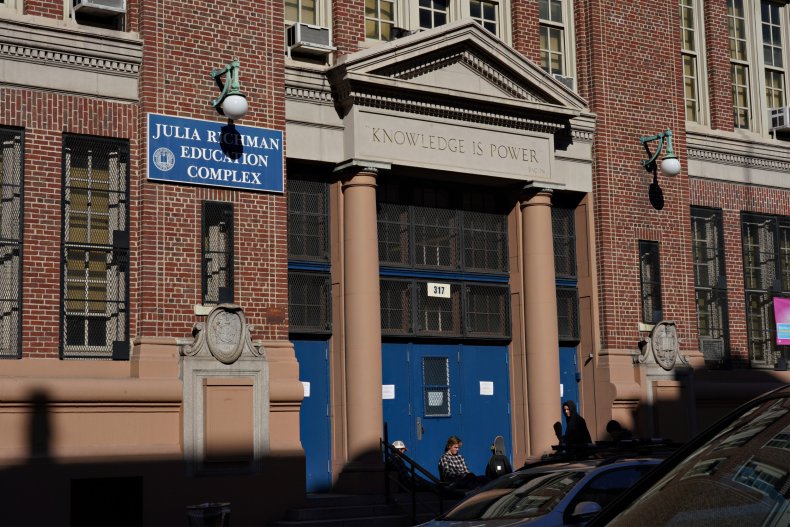 The Multiple Reunions That Gave 'The Office's' Duel Christmas Parties A Run For Their Money
u/bubblegummustard: " I asked how the reunion was and he exasperatedly explained that it had been a real s*** show. The mean girls had started planning it together, fell out and then started each planning their own. So there was about 4 shitty tiny awkward parties and everyone was confused."
The Petty Theft
u/elliotsilvestri: "Not so much at but before. Ten year reunion for my largish school (500 graduates per year). The plan was for the reunion to take place over Thanksgiving weekend. To help pay for the expense, raffle tickets were sent out to the entire class to sell. The reunion didn't happen."
The Guy Who Came With Proof
u/kev_61483: "Five year reunion- one guy (always kind of a marginal figure in HS, but a nice person), after some sort of discussion, got his paycheck out and got loud saying "Now do you think I'm a loser?" "Don't believe how much I make? Check this out" Of course, he just made things worse, and everyone was laughing at him. I mean - he had his paycheck on him? Haven't seen him since."
The Guy Who Missed The Dress Code
u/Fall_On_Me: "It wasn't really bad, just odd. A guy came with full Kiss-style make up on - white face, black shapes around his eyes and black lips. We were too awkward and polite to mention it, so everyone just chatted with him as though it was completely normal to turn up like that."
The High School Drama That Never Died
u/pedantic_dullard: "At my twenty year reunion - two decades after high school - two guys got arrested for fist fighting on the sidewalk outside the bar we went to Friday night. Why were they fighting? One of the guys slept with the other guy's girlfriend in high school, and drunkenly brought up the twenty years ago fling. Neither of them married her, or even dated her after high school. Those idiots got charges twenty years later for her, though."
The "Meet Your Real Dad" Moment
u/Toubaboliviano: "Didn't happen to me, but I had this friend who got someone pregnant back in the day and she kept the kid, they've both been great about it, he helps financially but that was the extent of his contribution. She married after high school and met a great guy who has been the de facto dad. Either way, it's a day where you bring your kids if you have them and someone let slip that my friend is that kids "real" dad. And the kid herd it and it was a f****** s*** show. Everyone was trying to figure out who said that, and how could someone spill that secret, etc."
If there's a word of advice from all of the above posts, it may simply be to get a babysitter before your reunion. Oh, and bring a paycheck if you want to really show off. These are just a small selection of some of the worst (and therefore, best) horrible high school reunion encounters. You can read the rest on Reddit here. Be advised, you must be 18 or older to access the content, but if you're already thinking about your high school reunion, we're guessing you make the cut.