Reddit Users Slam Man Who Got Rid of Girlfriend's Stray Dog, Are Glad She Dumped Him
A man who asked if "he's the as*****" in a former relationship on Reddit has been met with a whopping "Yes" from users after he admitted he lured away a stray dog his ex-girlfriend was intending to rehabilitate. The man shared his story in a common Reddit thread called "AITA" or "Am I The As*****" in which users break down situations that made them look bad, and ask if they're really in the wrong.
The man—under username hightensgrip3—explained he and his girlfriend were traveling through Indonesia, where they were to stay for three weeks, and his girlfriend met a stray dog on the beach. She fed it. The girlfriend continued to feed the dog until it followed them home. After getting the dog shots, including a rabies vaccine, at a local vet, the woman let the dog sleep in the couple's hotel room.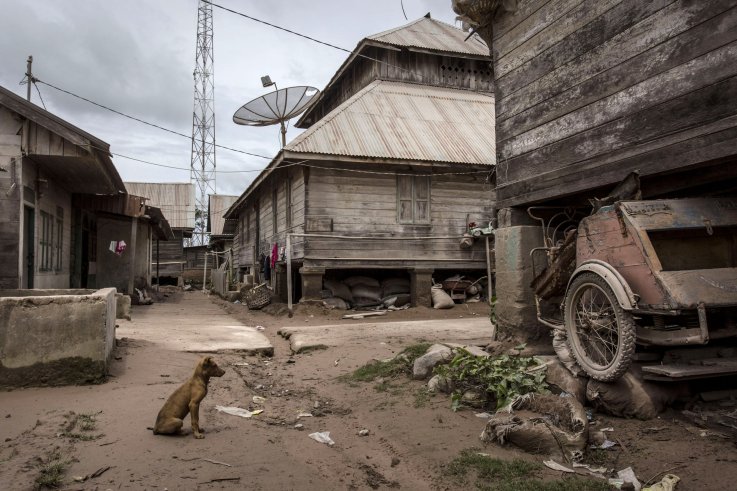 On the island of Bali alone, there are around 500,000 stray dogs, according to the National Animal Interest Alliance. A movement aims to vaccinate as many dogs as possible against rabies. Indonesia is also one of a few places in the world where dog meat is a delicacy, and around 730,000 dogs are eaten in the country's capital, Jakarta, annually, according to Express. In city Solo, which has been called "hell for dogs," 13,000 dogs are slaughtered for food monthly, ABC Australia reported in June.
The man continued to explain where things got complicated. "My gf then hit me with the bombshell the next day that she was going to spend a further 3 months in the country so that we could get the dog back to the U.K.," he said. "She'd spent hours researching and decided to break the journey home up into two very short flights and a ferry so that it's less stress for the dog. She knew we needed to get the dog tested and vaccines and then keep it in the country for 3 months or it'd be quarantined alone when back in the U.K."
Not only would the trip be extended for the dog's sake, but it would cost thousands of dollars, he said. Instead of joining forces with the woman to rehabilitate the dog, or giving her permission to do so herself, when she went to a spa, he lured the dog away with food and it never came back.
"I decided enough was enough and took the dog for a long long walk, put some food down for it before hopping on my bike and going back to the apartment. The dog didn't find me after that."
He said his girlfriend was devastated and looked all over for the dog, though she never found it. "I told her the truth, and why I'd done it and she was hysterical and went looking for the dog, like searching everywhere," he wrote. "She ended up breaking up with me, calling me a psycho and abandoned me in our apartment."
After asking if he's the as*****, Reddit users didn't hold back. Nearly all responses said what he did was unforgivable, and the woman is better off without him.
Some celebrated the unappreciated kindness of the girlfriend. "I hope that puppy is ok and I'm glad she found out about this dude now. That lady is a real sweetheart so hopefully she finds someone worthy of her," wrote Invinciablebummer.
Others agreed that the man shouldn't be in a relationship. ChettoMussolini wrote, "This story should be tattooed to his forehead so that anyone who thinks about dating him in the future is aware of what kind of person he is."
Another user, queen_gee, slammed the writer because of the "inhumanity" of the situation. "I'm not sure what the worst part of this story is but if I had to choose I'd say it would be going behind your girlfriends back to secretly dispose of a living creature that she had formed a bond with," the Reddit commentator explained.
"Human-animal connections are no joke and it was a beautiful sentiment that she was willing to rescue the stray and alter her trip plans in order to raise it. You honestly would have emotionally scarred her."
Even Twitter got involved. Writer Nicole Cliff started a conversation on the Reddit post to which hundreds replied in support of the girlfriend and her beloved dog.
The writer has responded to a few comments about the situation. He further explained himself by saying the dog was from the street, and it would have been a stressful transition to the U.K. " To me, it's unfair to drag it through the mud to get it back to the U.K. when this is the life it knows. My gf was being naive," he wrote. "I didn't make the decision for her, I made it for us."
Reddit Users Slam Man Who Got Rid of Girlfriend's Stray Dog, Are Glad She Dumped Him | World