Man Transforms Basement 'Dead Space' into Wine Cellar of His Dreams
A man based in Vancouver, Washington transformed some extra space in his basement by building a private wine cellar.
The man behind the project, Chris B, took on the project to turn "some dead space" in his garage/basement area into a wine cellar shortly after getting his wife on board with his idea.
Chris posted the results of his DIY project on Reddit, sharing a collection of before and after images that detailed his progress.
The post made rounds on both r/Wine and r/CosyPlaces subreddits, receiving almost 3,000 upvotes in total. The images were accompanied by the caption: "My Wine Cellar is Done!"
Reddit's online community expressed their admiration for the project, highlighting how well he made use of the extra space in his basement. "Elegantly done. Many years of delight to come from that otherwise dank little room," one user wrote.
"Beautiful and really great job. I plan on doing this in the next 5 years," wrote a user. Another shared: "The whole thing looks well thought out and you got a great final product."
However, a few commenters seemed to be a bit more critical, with one gawking at the cost that had gone into Chris' project: "Envious of this and hope to build something similar. Really surprised this cost you 13k though. Especially DIY."
Another user pointed out potential issues with humidity: "[You're] going to have moisture problems in [there]."
Speaking to Newsweek, Chris shared that he considers his project an investment. "I have been collecting wine for about 5 years and was paying a wine storage company to store it [for $100 a month]," he said. "It was a good way to save a little bit of money, add some equity to my house and accomplish a dream."
The new wine cellar can store up to 1,300 bottles at full capacity and will house Chris' private collection of wines. "I haven't had my collection formally appraised, but I suspect it is worth anywhere between $25,000 and $40,000," he said.
According to Chris, the entire project took about 2 months and cost approximately $12,000-$13,000 to complete. The cooling equipment and wine racks together accounted for $9,000 of the total budget.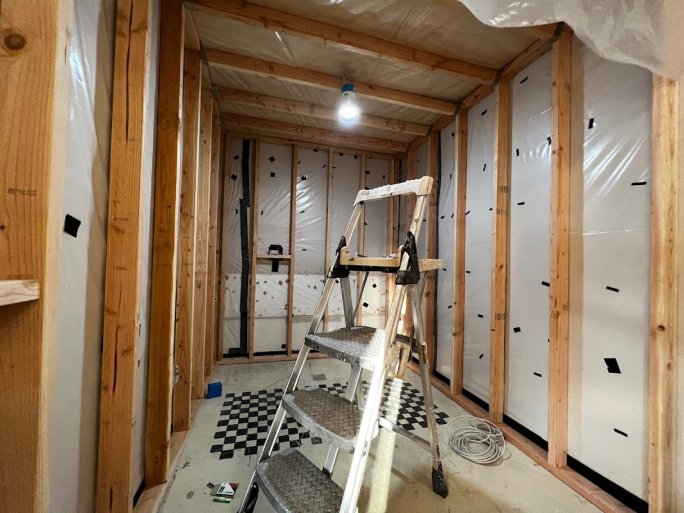 In order to cut costs, Chris did not hire any external contractors other than paying to have drywall installed. Instead, he relied on his self-taught skills and received help from his friend David, who is a handyman, while Chris' wife helped make decisions regarding the design.
It appears as though Chris and his partner are both no strangers to renovating spaces. "My wife and I have done a lot of renovations. This was a small project for us—we've remodeled two houses from top to bottom," said Chris.
"I got into wine about 15 years ago when I was 19. I was visiting some friends who lived abroad and was invited to a dinner with about 30 or so European students. They all brought at least one bottle of wine and by the end of the night I had tasted almost every kind of wine imaginable."
"That dinner stuck out as one of the best nights of my life and I've been in love with wine ever since."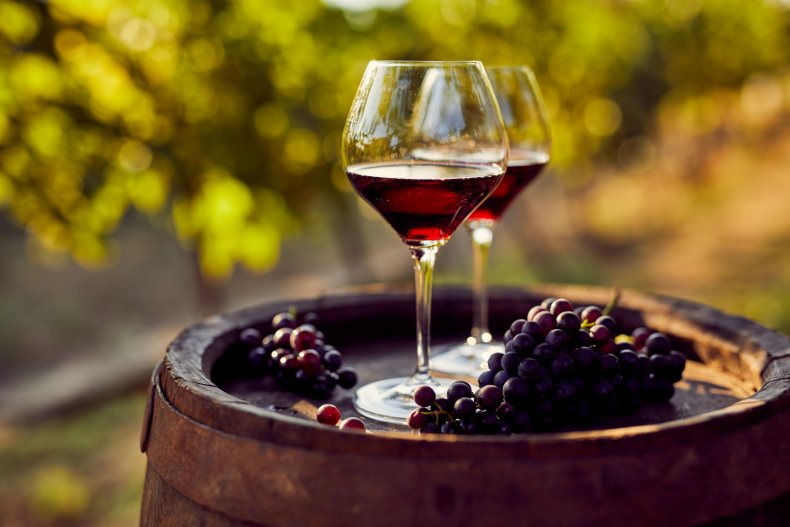 In a recent article, Newsweek revealed some studies have even indicated a link between red wine consumption and improved heart health. Drinking red wine in moderation may also lower the risk of dying from heart disease.
However, according to the American Psychiatric Association, chronic use of alcohol may also exacerbate anxiety and other mental health problems.