Woman Backed for Refusing to Cook for Brother's Stepdaughter: 'Left Out'
A woman has been backed online for refusing to cook for her brother's stepdaughter.
In a viral post, u/Alarming-Money-3543/27 explained that she had hosted a five-course dinner party to celebrate her parents' wedding anniversary, and that she decided to order a takeout for her nine-year-old step-niece.
This is because Becca has an autoimmune condition that can be triggered by the ingestion of gluten, called celiac disease. The Redditor pointed out that any cross-contamination could make Becca "incredibly sick."
The prevalence of celiac disease in the general population is estimated to be 1 percent in the world, although about 95 percent of celiac patients remain undiagnosed, according to The National Center for Biotechnology Information.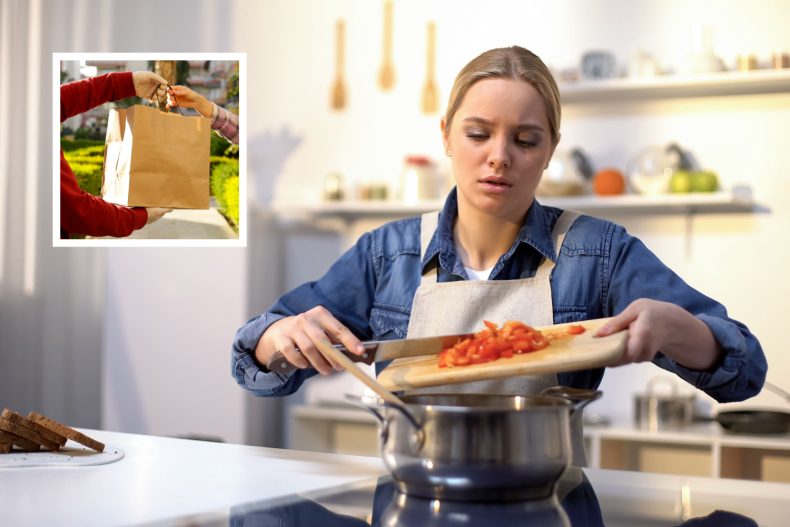 Newsweek spoke to child nutritionist Sarah Almond Bushell about the precautions that should be taken when hosting such a dinner party.
She said: " When catering for anyone with severe allergies, especially life-threatening ones that require an EpiPen, it's crucial to ensure that the food you are preparing does not come into contact with potential allergens.
"At home, I often suggest preparing that meal first and covering it up before you go on to prepare other people's food. Also, it is necessary to have separate cutting boards, knives, and even a toaster in the case of a wheat allergy or celiac disease.
"People with allergies and their parents would be grateful to know all the steps you have taken to protect them or their child."
In this case, the Redditor decided against preparing the food separately and instead ordered a take-out meal from a gluten and dairy-free restaurant nearby.
She wrote: "I have made a variety of specialty meals in the past (for example, keto meals when my friend was following that diet) and I like the challenge, but knowing how serious Becca's restrictions were, I didn't trust myself to make her meal.
"I have ADHD and get easily distracted, and if I even used the wrong spoon or didn't completely wash some flour off a bowl, it could make her incredibly sick."
However, this gesture didn't go down well at the dinner table, as Becca's mom Cheryl, 35, was unimpressed.
The host stated that her brother Greg, 25, asked to have a chat with her in the kitchen.
"When we got there he said that it was "unbelievable" that I couldn't be bothered to make something for Becca, that they'd been bragging about what a great cook I am to her, and that he knew I'd made keto, vegan, and other complicated kinds of food in the past; now she would feel left out because she didn't get to eat what the rest of the family was eating.
"He said that it was obvious that I didn't care about making his stepdaughter feel like a part of the family, and that they were leaving. Greg, Cheryl, and Becca then left, which put a damper on the rest of the party."
The woman concluded the post by asking if she should have "tried harder" to make Becca feel more welcome.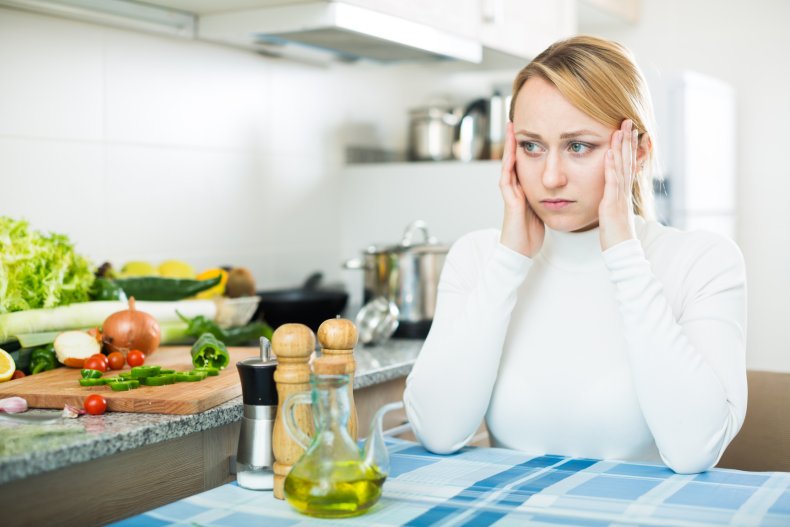 Thousands of Redditors supported the woman, agreeing she did the best she could.
The post has racked up over 25,000 upvotes since it was shared on January 31, and more than 5,500 users have commented.
The top comment received 58,800 upvotes, saying: "For some reason, I read that and felt sad for you. I'm honestly in disbelief you thought you did something wrong. You were incredibly thoughtful in how you handled ensuring she had a meal suitable for her. You have ADHD and are well aware that mistakes are so easily made so to ensure you didn't seriously put this child's health in danger, you decided the safest option was to contact a restaurant to provide something. I can't stress this enough, YOU ARE NTA."
"Same here. If someone had gone to the trouble of making sure my child didn't have a reaction to dinner, I would have been grateful, not upset. I don't have ADHD, but if I didn't cook for someone with allergies on a regular basis, I definitely would forget something!! You are most definitely NTA, & it's sad they couldn't appreciate your effort," said another.
Newsweek reached out to u/Alarming-Money-3543/ for comment. We couldn't verify the details of the case.
If you have a family dilemma, let us know via life@newsweek.com. We can ask experts for advice, and your story could be featured on Newsweek.