Redditor's Horrifying Story About Couple Trying to Talk Their Way Into Home Goes Viral
A home is where someone feels safe and at ease—but that peace can be shattered when the homeowner is faced with a potentially frightening situation.
A Redditor, who goes by Canuckhalloween, took to the "Am I the A**hole" Subreddit to ask if they were wrong for turning a couple away that they did not know after the pair asked to look at the backyard.
The post, which has more than 23,000 votes and more than 1,000 comments, stated that Canuckhalloween was home alone doing the dishes when the doorbell rang. A couple who the homeowner didn't recognize introduced themselves as Lacy and Todd.
"Lacy told me she lived in my house when she was a little girl," the Redditor wrote. "She wanted to look at my backyard since that is where she had her fondest memories."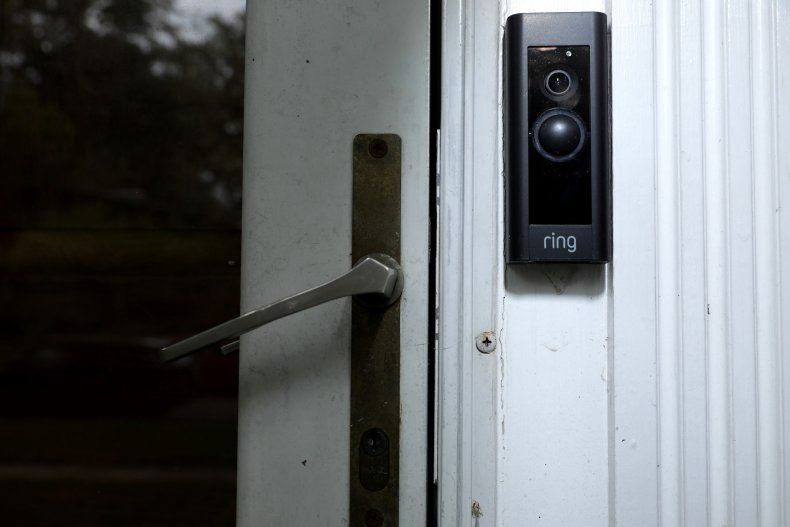 When Canuckhalloween declined to allow the couple to look around, Lacy was "visibly upset." Todd claimed it would take a few minutes, but the Redditor said they didn't know them and was uncomfortable.
"Lacy then told me 'I knew kindness was very rare these days,' and left," the post read.
Some commenters suggested that the couple meant well and they could have been telling the homeowner the truth, but they understood why the homeowner exercised caution.
However, Canuckhalloween updated the post that gave readers a new perspective on the matter.
"Just asked my neighbor who lived in her home for decades if someone named Lacy lived next to her," the update read. "She said the previous owners (who she knew fairly well and who themselves lived in the house for a very long time) were childless and weren't close to their families. She never saw a little girl or ever heard the name Lacy."
The Redditor also wrote that they provided a description of the couple to the police and plan to install a home security system.
Commenters wrote that something dangerous may have occurred if Canuckhalloween allowed the couple into the house.
"This is becoming a common tactic with home invaders (at least in my area)," one Reddit user wrote. "They will ask to tour a house because one of the 'grew up there.' If it appears that the person is home alone, they will assault them and rob the house."
Another wrote that their cousin, who lives in her grandmother's house, experienced a similar situation. Someone approached her and claimed they grew up in the house, but their cousin called the police.
"Using her cameras the cops recognized the person as a home invader/rapist they had been looking for and caught them," the commenter wrote.
Another person chimed in, saying that they were approached by someone who wanted to look at the layout of their house.
"Even if not a scam, I don't know you, you're not getting it," they wrote. "I don't even answer the door but these [people] caught me coming in."
Others commented that allowing potentially dangerous people into a house gives the stranger an opportunity to take note of where things are and how the house is set up, providing them an advantage if they broke in.
"Unfortunately we live in a scary world and even in situations that appear innocent, you never know what's going on with people," a commenter wrote. "You were home alone so you took the safest route of not allowing them on your property."
Newsweek reached out to Canuckhalloween for further comment.