'The Redeem Team' Is a Tribute to Kobe Bryant and His Overlooked Legacy
When you see their names now, it's hard to imagine they'd ever have trouble winning gold: Lebron James. Dwyane Wade. Allen Iverson. And yet, in 2004, the U.S. men's national basketball team came home from the Athens Olympics with a devastating bronze medal, and it wasn't until Kobe Bryant joined the roster for 2008 that things started to turn around.
The Redeem Team tells the story of the journey to gold through archival footage and interviews with Lebron James and Dwyane Wade (who both executive produce), along with team members Carmelo Anthony, Chris Bosh, Jason Kidd and more.
"In 2008 it felt like we'd been fighting these wars in Afghanistan and Iraq forever, we were teetering on economic collapse," says director Jon Weinbach, who also produced Emmy-winner The Last Dance. "Obviously not all of that filters into the film, but it was this very unsteady time for the United States, and from a sports perspective, there are a few things America can count on, especially at the Olympics: We're going to be good at swimming, we're going to be good at track and field, and damn it, we're going to be good at basketball. And the basketball component was missing...mostly because the world was getting better and we had kind of not acknowledged that."
That sense of hubris and ego comes up again and again in the film—Duke University's Coach Mike Krzyzewski, who led the 2008 Olympic team (replacing Larry Brown), tells his players more than once that they will not be the "ugly Americans"—and in the end, according to his teammates, it was Bryant's work ethic and unmatched concentration that turned them around.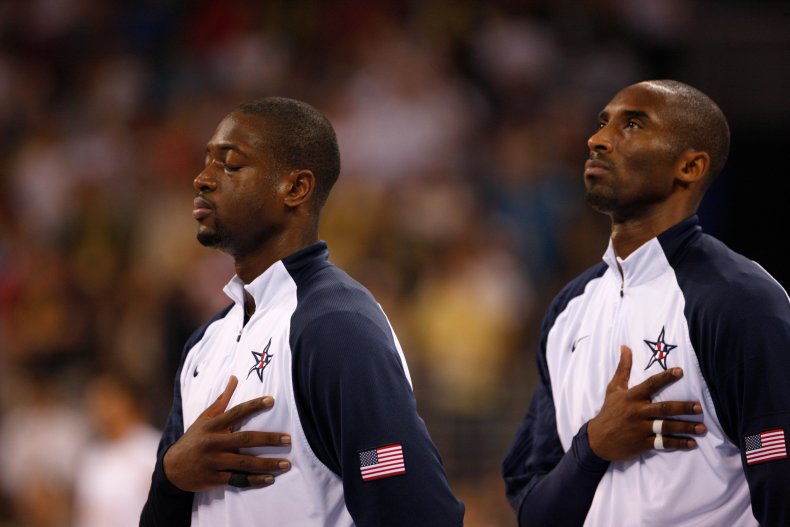 In the series, Anthony tells a story about how the team went clubbing until 4 a.m. one night, and on their way into the hotel, saw Bryant en route to the gym for a pre-practice workout. From that point on, their game changed, because they wanted to live up to his expectations. It surprised everyone: Bryant was not known for his teamsmanship.
He was, by reputation and all accounts in the film, a different type of player than everyone else: Whereas the other de facto team leader, James, was a jokester, Bryant was quiet, solitary. He came with a reputation—one that included a 2003 rape allegation, which the documentary notably omits.
As to why, Weinbach says, "The fact of what happened over the course of production of the film added a level of responsibility to tell the story well because of the emotional impact of that overwhelming tragedy." When production on the film started, Bryant was alive. By the end, he wasn't. In January 2020, he and his daughter Gigi died in a helicopter crash.
Adds Weinbach, "At the end of the day it's a team story....The film is about the team and their journey. We filter in as many perspectives as possible. There's a redemption story for the guys who lost in '04....I think the idea is to sort of tell a team story rather than, you know, being the definitive LeBron doc or D-Wade doc or Kobe doc."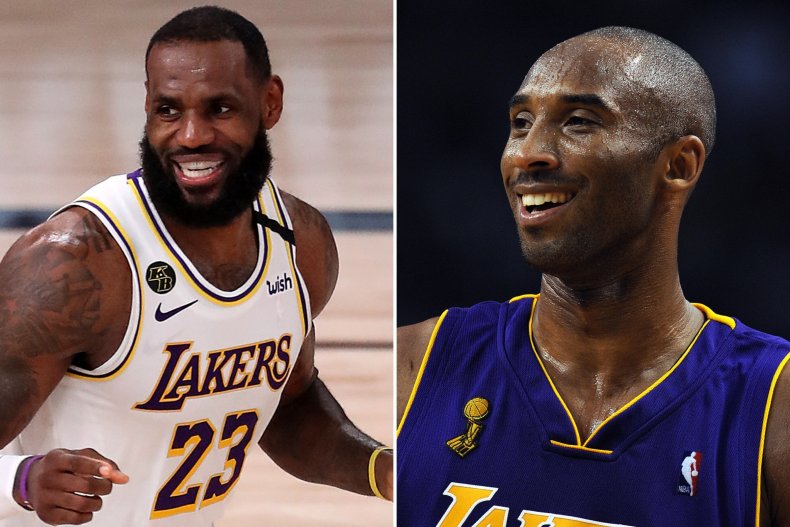 He notes that Bill Plaschke, who covered Kobe's entire career for the Los Angeles Times, points to the 2008 Olympics as "the start of the second chapter of Kobe Bryant." It's something Anthony echoes in the doc: He points to the moment Bryant toppled his L.A. Lakers teammate and close friend Pau Gasol, who was playing for Spain, in the opening seconds of their game as the moment Bryant transformed into Black Mamba, his assassin-like alter ego on the court.
For Weinbach, the series tells a story about Bryant that has been overlooked in recollections of his legacy. "The reality is that the film is among the first basketball docs to address any part of Kobe's legacy and this is a very specific part....There were a lot of questions, by the way—Will he get along with teammates? Will the egos mesh? Who's going to take the ball?—and the reality was, Kobe did. And he was able to have this sort of arc of redemption just amongst his peers, which was very important. And I think that got overlooked, candidly, even in his own basketball story."
The Redeem Team hits Netflix on Friday, October 7.