Redesigned 2022 Land Rover Range Rover Raises the Bar for Luxury SUVs
The redesigned, fifth-generation Land Rover Range Rover has broken cover, ushering in a new vision of luxury travel for the automaker that includes fresh technology, updated looks and a bevy of powertrain options, including a new all-electric model.
"The New Range Rover is a vehicle with a peerless character, from the impeccable restraint of its exterior to the flawless tranquil sanctuary of its cabin. Informed by creative intellect and a desire for perfection, it doesn't follow fashion or trend, but by a modernist design philosophy, combined with over 50 years of evolution, it is quite simply the most desirable Range Rover ever created," said Prof Gerry McGovern OBE, COO of Jaguar Land Rover.
For the 2022 model year, Land Rover will offer both the fourth- and fifth-generation Range Rover for sale. The New Rover will be sold in nine variants with extended wheelbase and seven-seat options. Trim levels are SE, Autobiography and First Edition, which is available only for the first year of production.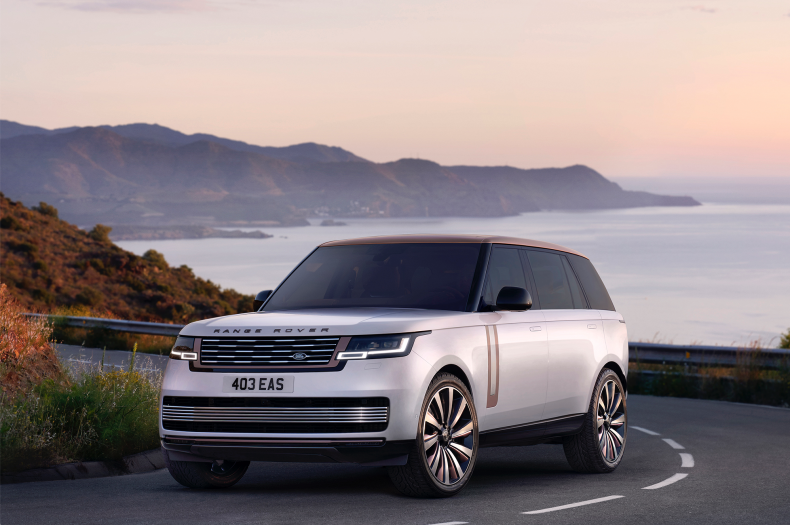 Land Rover will add a plug-in hybrid version of the Range Rover in 2023, followed by a battery electric version in 2024. The Range Rover SV will join the roster for the 2023 model year in standard and long wheelbase configurations.
For 2022, the SUV comes standard with a turbocharged 3.0-liter six-cylinder mild-hybrid engine that yields 395 horsepower and 406 pound-feet of torque. A twin-turbocharged 4.4-liter V8 is standard on all other models. It achieves 523 horsepower and 553 pound-feet of torque.
The exterior of the model boasts hidden-until-lit lighting, a fresh grille, and design lines that harken back to decades old Rovers.
The body hides the car's new Dynamic Response Pro pre-emptive independent suspension, which works to isolate the cabin from the road's imperfections. An improved anti-roll system actively works to keep the SUV steady around corners.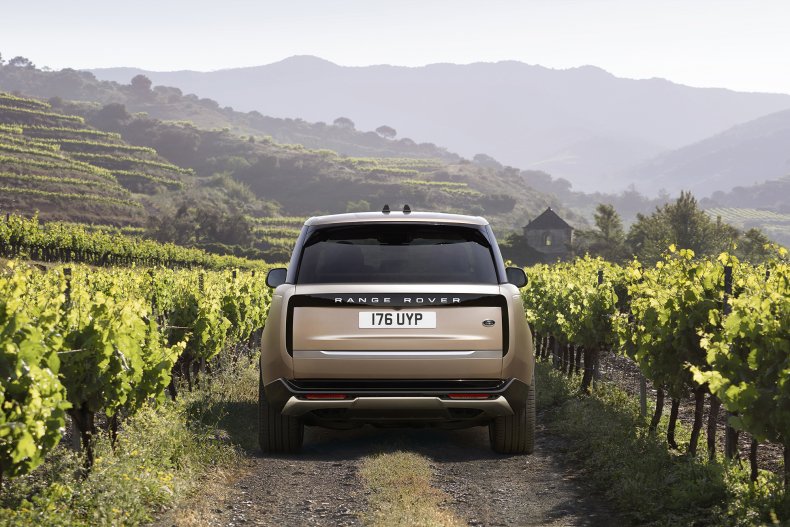 All-wheel steering is standard and allows for a 36-foot turning circle, the smallest of any Land Rover.
Like every Land Rover, the Range Rover will be capable of off-roading, coming complete with the company's Terrain Response system, which features six drive mode settings to adapt the car to conquer tough terrain.
Power-assisted doors will be available starting with the 2023 model year.
Land Rover brags that the interior of the car is "more sustainable, responsible and progressive than ever" with a number of new textiles to choose from.
Land Rover's engineers have installed a height-adjustable power assisted load floor in the rear cargo area of the Range Rover. It can be further customized with the new Tailgate Event Suite which adds lighting, audio features and tailored leather cushions. Five-seat Range Rovers get a
Buyers can get their Ranger Rover in four-, five-, six-, seven-seater configuration.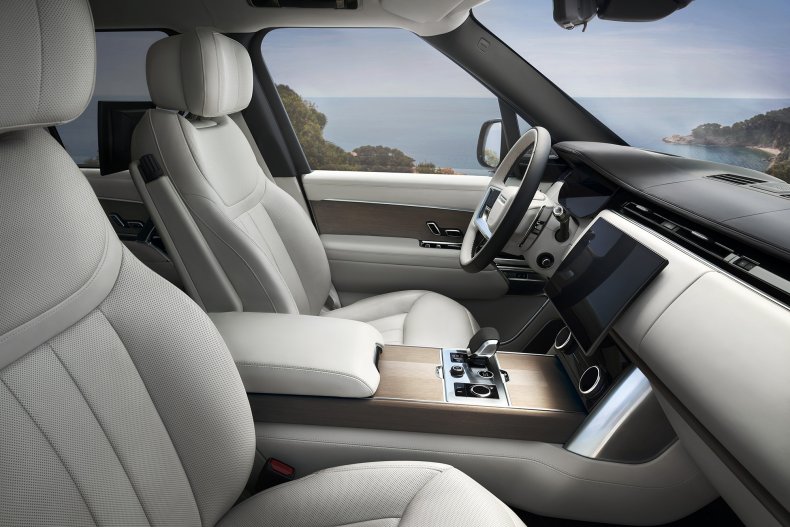 Range Rover is home to the company's largest ever touch screen. The 13.1-inch curved infotainment display works in tandem with a 13.7-inch interactive driver display, which allows for custom configuration.
Land Rover has installed Amazon Alexa, wireless Apple CarPlay, wireless Android Auto, wireless smartphone charging, and SiriusXM with 360L.
Buyers can upgrade their SUV to add a rear seat entertainment system , twin 11.4-inch high-definition screens that are mounted on the rear of the front setbacks. They come with an HDMI port and are able to connect to the car's Wi-Fi hotspot.
A new 1,600-watt Meridian signature sound system works with active noise control technology blocking out tire noise, engine sounds, and wheel vibrations and piping music through 35 speakers.
A 3D camera system can work in tandem with the SUV's perimeter lighting system that can illuminate surroundings while moving at low speed.
Pricing for the 2022 Land Rover Range Rover starts at $104,000 for the Range Rover SE. Opting for the long wheelbase is a $6,000 add on to any trim level. The top-tier Ranger Rover First Edition Long Wheelbase is $163,500.