Redskins vs. Eagles Monday Night Football Info: Odds, Predictions, Live Stream, Start Time for Washington, Philadelphia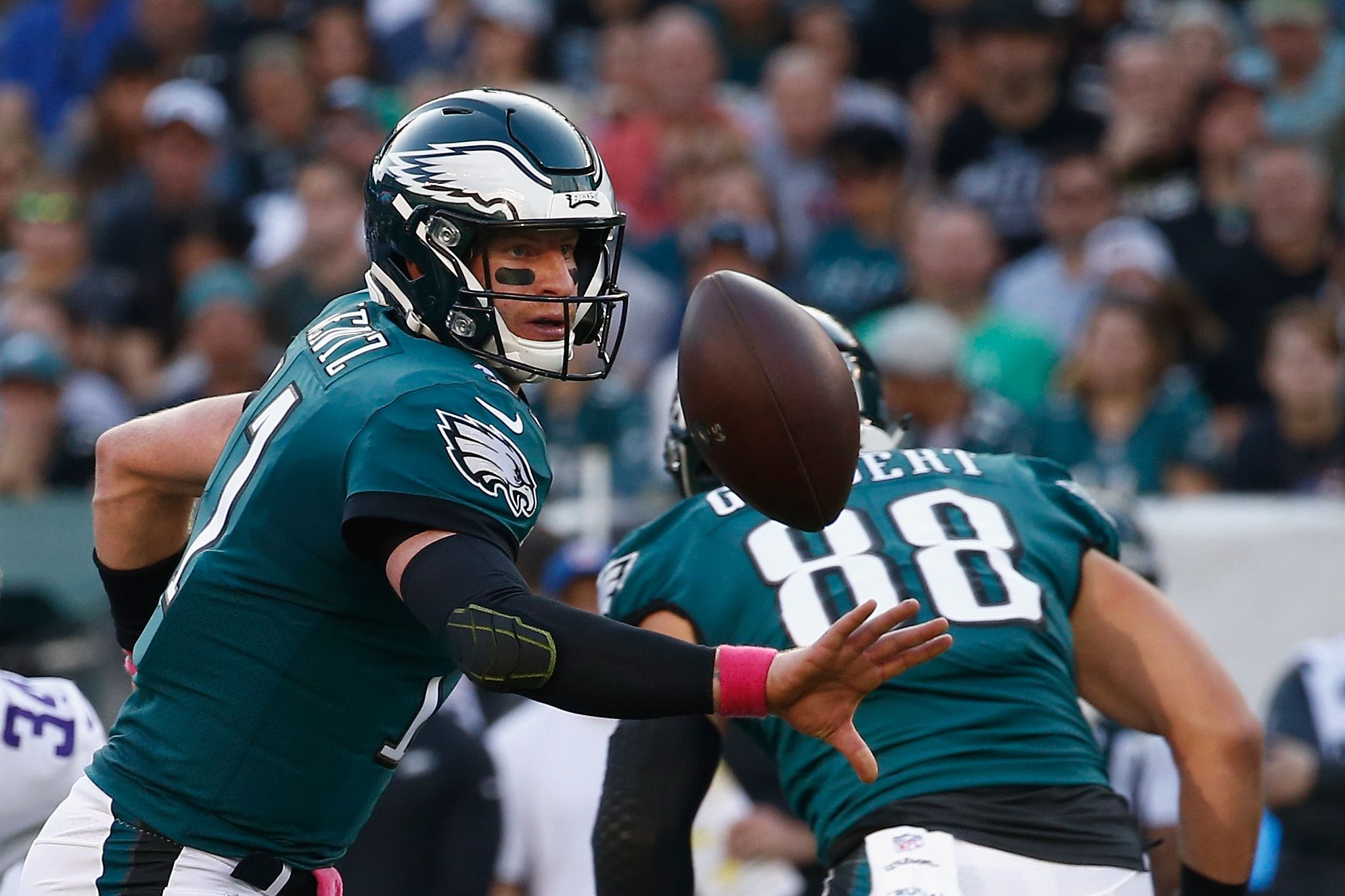 Tonight's Monday Night Football matchup features two NFC East teams looking to stay alive in the playoff race. The Philadelphia Eagles (5-6) will host the Washington Redskins (6-5) at Lincoln Fincancial Field.
Washington lost starting quarterback Alex Smith for the remainder of the season after the quarterback suffered a broken leg injury two weeks ago. The Redskins are also facing a two-game losing streak entering Monday night's game, which led to their falling out of first place in the division standings last week.
"Whenever you lose, it's always tough. Losing in the division is even tougher," Redskins quarterback Colt McCoy said. "So there is a lot to clean up there, a lot to learn and moving forward to the Eagles now. We've watched that (Dallas) tape, kind of put it to bed and thankful to have a little bit of extra time to prepare for these guys a couple extra days. I could use it all."
McCoy has been part of the organziation since 2014, but was thrust into the starting role on short notice after Smith's injury. Washington hopes that the full week of practice after a mini-bye will have the veteran better prepared for Monday's game.
"I think there should be a sense of urgency without a doubt, where we are in the season, what our record is, we're tied for first, Dallas is right there, Philly is right there," head coach Jay Gruden said. "Anytime you can go on the road and get a key victory is very, very critical. It is also important for our confidence and our psyche down the stretch."
Philadelphia has been one of the most disappointing teams in the NFL this season after winning its first Super Bowl in franchise history last February. The Eagles have lost five of heir last seven games, but managed to bounce back with a 25-22 win against the New York Giants after falling behind early.
"This was a big game for us," Eagles quarterback Carson Wentz said. "Obviously in terms of the division standings and all that fun stuff, but really mentally to show the resilience that we did. To get down early like we did, then to battle back, just really builds a lot of confidence -- to come from behind and get it done I think will speak volumes about our confidence going forward."
Here's the info you need to know for tonight's game.
Start time: 8:15 p.m. ET
TV channel: ESPN
Live stream: fuboTV (free trial available) and WatchESPN.
Odds: Philadelphia -6.0, 45.5 over/under via Bovada
Predictions:
Mike Kaye, Eagles Reporter, NJ Advance Media, Eagles 24, Washington 19:
"The Eagles need this one. However, Philadelphia has yet to win two-straight games this season. If the Eagles are able to put it together against a banged up Redskins squad, they'll be in prime position to compete for the NFC East division title down the stretch. For right now, the Eagles have the momentum, so the optics seem to be in their favor."