Researchers Say They Can Reduce College Binge Drinking, But Students Aren't Willing to Quit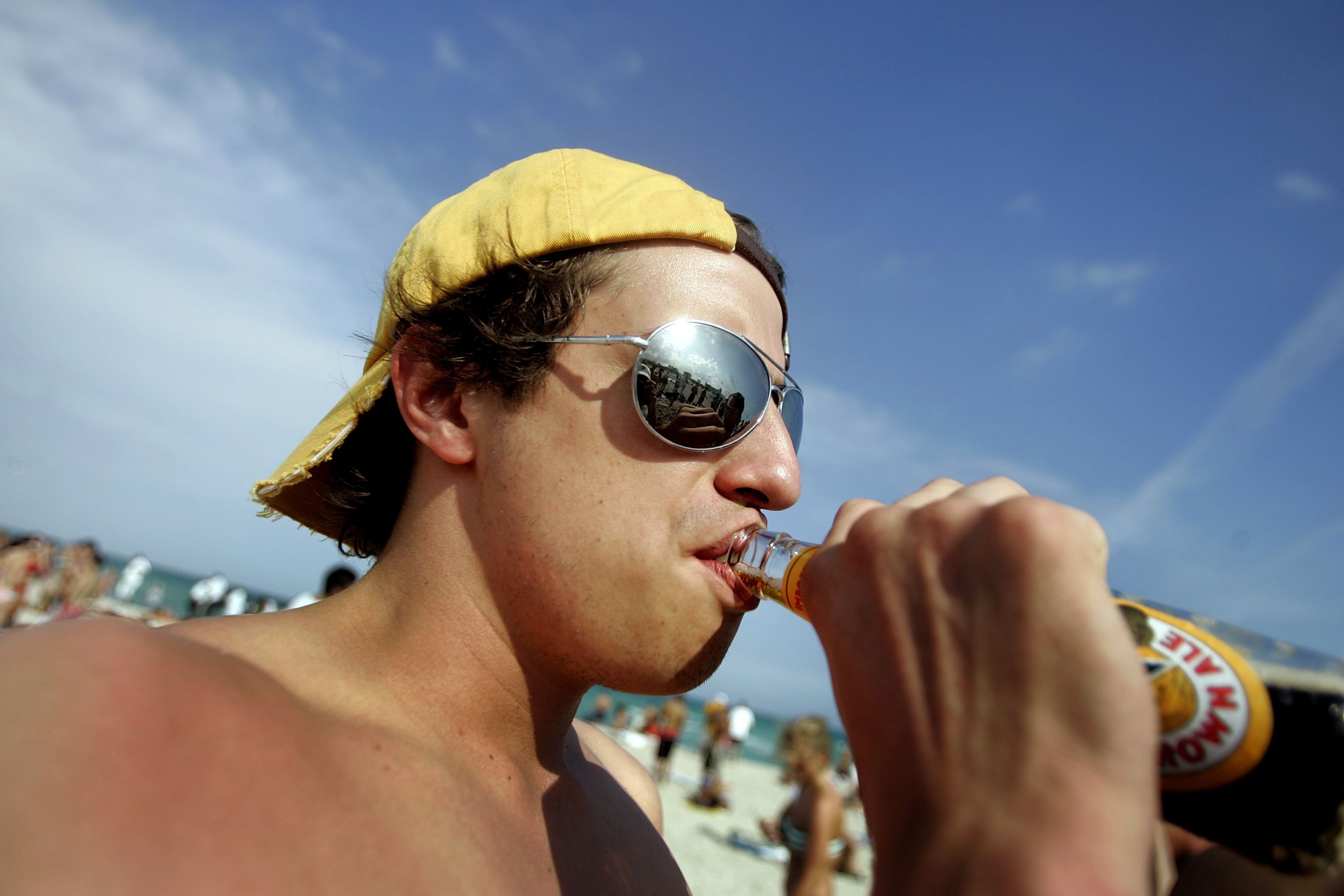 Convincing a college student that reducing their alcohol consumption will improve their health, grades and relationships is easy. But according to a new study, cementing the habit may prove more difficult.
A sample of 300 college students told researchers that it would take a change in physical environment and the strength of their own will to impact their drinking habits, according to a paper published Monday in the Journal of the American Osteopathic Association. The study's authors said their findings provide a framework for campus health professionals and students themselves to combat binge drinking, which two out of three college drinkers engage in.
Researchers called binge drinking a "salient problem" on college campuses linked to reckless behaviors like unsafe sex, property damage and driving under the influence. When they asked the sample of students, who reported drinking more than 34 drinks in the past 30 days, what it would take to reduce their binge drinking episodes or abstain from alcohol entirely, students said they'd have to relocate from environments like fraternity houses where alcohol is prevalent or cut it out of their social routine.
But despite an expressed willingness to sustain healthier habits, most students weren't confident in their ability to buy less alcohol or remove it from their home. Even after respondents said they'd monitor their drinking through mobile apps or diary entries, adopt new, alcohol-free habits like exercise and ask friends and family for help in responsible drinking, most students were less willing to initiate responsible drinking, defined as one to two alcoholic beverages per day.
Compared to white men, women and non-white students were more likely to test healthier drinking habits. Lead author Manoj Sharma said the difference is tied to gendered and racialized social rewards.
"Drinking is less of an accepted cultural norm among women and non-whites, and so those groups are more inclined to change their behaviors," Sharma said in a statement. "Convincing white men to adopt more responsible and moderate levels of drinking appears to be the biggest challenge at this point."
The National Institute on Alcohol Abuse and Alcoholism said one in four college students cited academic consequences as a result of excessive alcohol consumption. But for some, suffering grades is a fair trade for a blooming social life: in 2012, researchers called excessive alcohol consumption a "symbolic proxy for high status" in college. Wealthy white male college students who joined a fraternity reported higher social satisfaction than any other group on campus in a study that found drinking alcohol, the "great social equalizer," prompted even low-status students to enjoy college more.
Binge drinking is most common at universities known as Greek fraternity and sorority strongholds and those with well-known sports teams, the National Institute on Alcohol Abuse and Alcoholism said. At-risk students include members of Greek organizations, freshmen and student athletes, while commuters who live with their parents are least likely to partake in bingeing.
Binge drinking is, however, declining among young adults. A 2017 study found that excessive drinking among college students dipped below 40 percent, as did alcohol-impaired driving incidents and alcohol-related traffic deaths. High schoolers are drinking less, too, another study reported, more commonly among wealthier teenage boys.