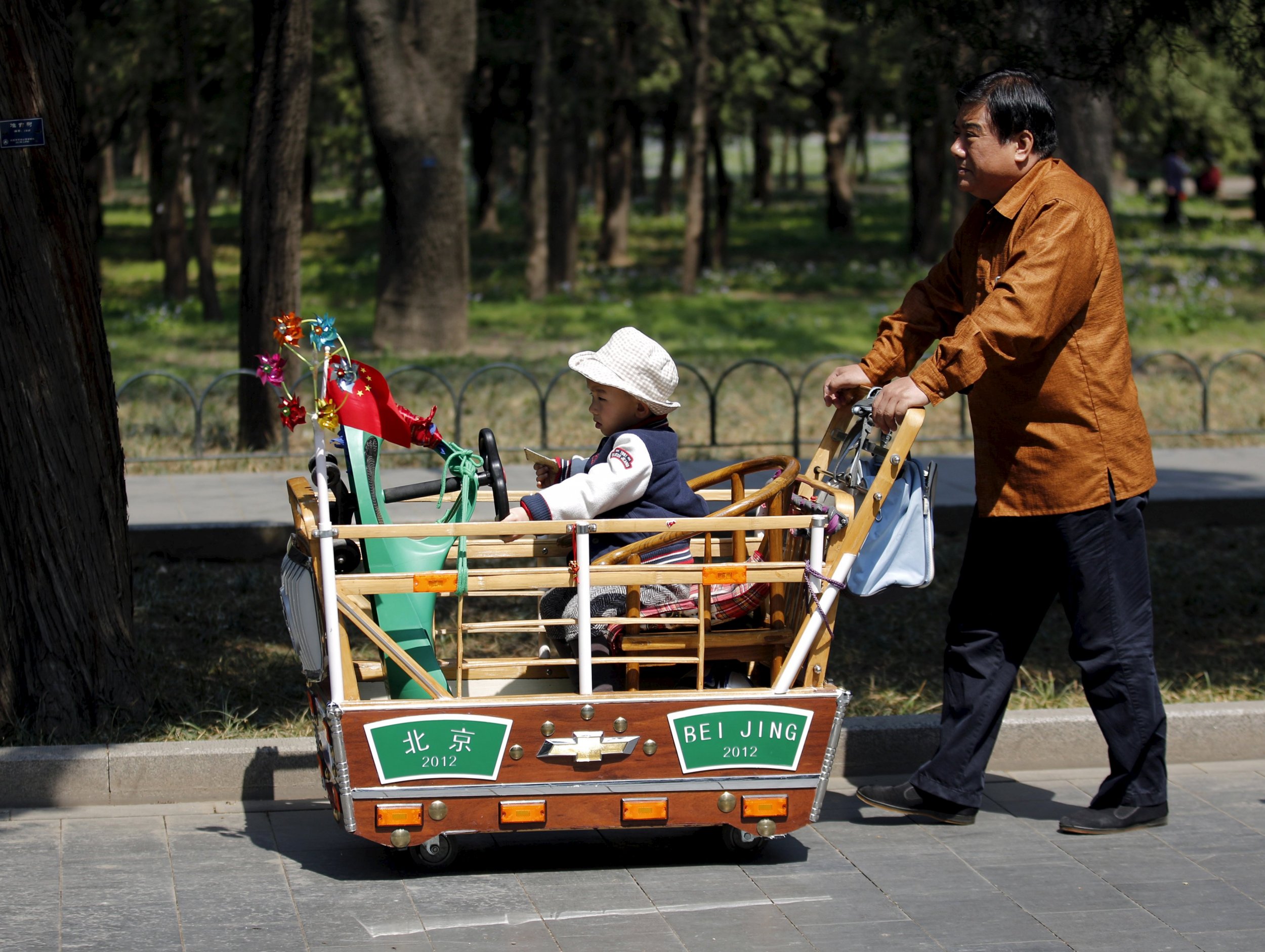 Babies in Beijing were born heavier when China enacted strict air pollution guidelines during the 2008 Olympic and Paralympic Games, according to a new study.
"These findings not only illustrate one of the many significant health consequences of pollution, but also demonstrate that this phenomenon can be reversed," David Rich, the study's lead author and epidemiologist with New York's University of Rochester Medical Centre, said in a statement. The study was published in the journal Environmental Health Perspectives on Tuesday.
The study found mothers in Beijing, one of the most polluted cities in the world, who were eight months pregnant during the time of the 2008 Olympics and Paralympics, between August 8 and September 16, 2008, gave birth to babies who were an average of 23 grams heavier than babies born during the same period in 2007 and 2009. While 23 grams is equal to just a fifth of one pound, babies born in China often face deadly health problems due to low birth weight.
Increased exposure to high concentrations of pollutants across the entire nine months of pregnancy is associated with the risk of low birth weight, according to the study. However, the authors note that it's difficult to understand the biological mechanisms of air pollution on fetal growth because the study doesn't specify whether they occur in early or late pregnancy.
In 2013, being born preterm was the cause of death for nearly a quarter of Chinese newborns and 6.5 percent died from pneumonia, according to the United Nations Children's Fund (UNICEF). Eleven out of every 1,000 children under 5 die in China, according to the World Bank.
China's air pollution crisis is caused primarily by motor vehicles and industrial and construction projects, including coal-fired power plants. In a bid to improve air quality during the six-week Olympic and Paralympic period, China restricted vehicles by license plate number and relocated and closed a number of industrial plants, according to the study. As a result, nitrogen dioxide was reduced by 43 percent, carbon monoxide by 48 percent and sulfur dioxide by 60 percent.
The study looked at birth data from 83,672 babies born full-term whose mothers lived in the Chaoyang, Fentai, Haidian and Xicheng districts of Beijing between 2007 and 2009. Previous reductions in air pollution due to industrial strikes or large sporting events resulted in increased life expectancy and reduced respiratory health problems across China, according to the study. A 2012 study found Beijing residents had increased heart health due to a drop in air pollution during the Olympics.
The U.S. State Department tracks air quality around its five Chinese outposts, including the Beijing Embassy and Shanghai Consulate. Air quality has been "unhealthy" for the past 24 hours in Beijing, although there was a "very unhealthy" hour of air pollution. Chengdu saw more periods of "very unhealthy" air.