Reel Lives: The Most Critically Acclaimed Biopics Ever Made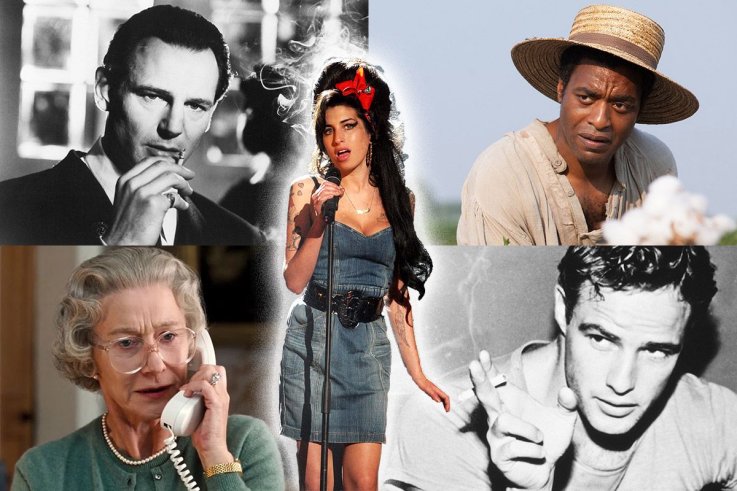 Julian Assange has had one. So have Muhammad Ali and Mark Zuckerberg. Ned Kelly has had many—and another is in the pipeline.
Biographical films, sometimes referred to as biopics, have been around since the dawn of cinema—Ned Kelly's 1906 biographical depiction is cited as the world's first ever full-length narrative feature film.
And it seems like Hollywood is only becoming more enamored with biopics. A third of the films nominated for Best Picture at the 2018 Oscars were based on true stories, and recent box office smashes such as 2014's American Sniper, which tells the story of a real-life Navy SEAL sniper, have proven audiences' desire for biographical filmmaking.
Not every biopic is a hit with critics. All Eyez On Me , a 2017 biopic of rapper Tupac Shakur, was criticised for being flat and uninspired, despite the lead actor Demetrius Shipp Jr.'s uncanny resemblance to the late rapper.
So what are the magic ingredients for making a good biopic? Metacritic have listed the most critically acclaimed biographical films ever made, and the results are certainly interesting. Of the top 10 movies, half were made in the last ten years, suggesting we're living through a golden age of biopics.
Despite these new challengers, a number of classics continue to do well with critics. Steven Spielberg's haunting 1993 biopic of Oskar Schindler, Schindler's List, is still held up as one of the best examples of its genre.
Some films on the list are more leftfield. Waltz With Bashir (2008) is an autobiographical animation from Israeli director Ari Folman, and examines the slippery nature of trauma and memory in conflict zones.
As well as the Metacritic score, which is calculated using an average, weighted score from respected film writers, we've also included a User Score where a film has received a sufficient number of reviews by regular cinema-goers.
Join us as we go on a journey through the very best biographical films of all time, from Amy Winehouse's inspired-but-short life, all the way up to epic battles in the desert.