Reese Witherspoon's Birthday: Her 15 Best Movies and TV Shows Ranked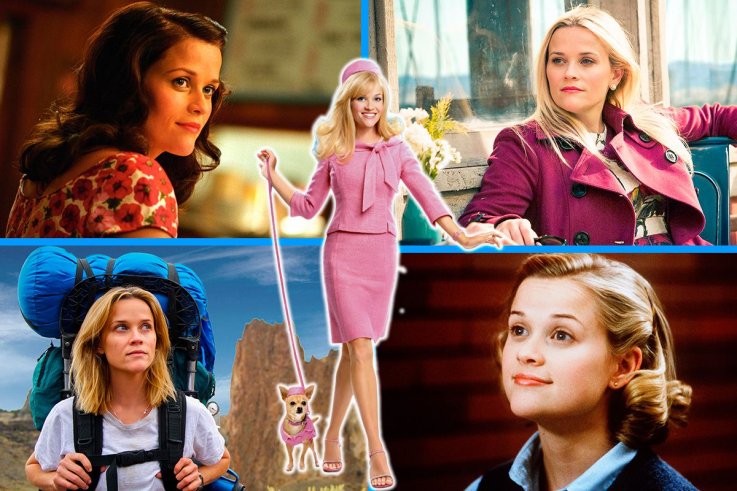 American actress Reese Witherspoon, who turns 42 today, is best known for her roles in Legally Blonde, Election, Walk the Line and the television series Big Little Lies.
Born in New Orleans on March 22, 1976, she had her first taste of fame at the age of 14 when she attended an open-cast audition for a minor role in Robert Mulligan's coming of age drama The Man on the Moon, but inadvertently secured the lead. Her performance was praised: "Her first kiss is one of the most perfect little scenes I've ever seen in a movie," Roger Ebert said.
In 1998 she received the Young Hollywood Award for Best Female Breakthrough Performance after starring alongside Toby Maguire in Pleasantville. "Maguire and Witherspoon are adept at playing strangers in a strange land, and do much to ground the fantastic premise in something resembling reality," Joe Leydon wrote in Variety.
In 2000, Witherspoon played Tracy Flick, a ruthlessly ambitious high-school student in Alexander Payne's lauded dark comedy Election. She received her first Golden Globe nomination and a Best Actress Award from the National Society of Film Critics. In 2001, she received a second Golden Globe nomination and an MTV Movie Award for Best Comedic Performance for Legally Blonde—a huge box-office smash.
Witherspoon's next big hit came in 2005 with Walk the Line, a biopic about Johnny Cash and his romance with June Carter. Her performance won many awards, including an Oscar for Best Actress and a Golden Globe.
Over the next few years, she starred in several romantic comedies that rarely received more than modest reviews. But a minor, deftly performed role in Jeff Nichols' award-winning drama Mud (2013) signaled a career resurgence. The following year, she won her second Academy Award nomination for portraying Cheryl Strayed in Wild, about a woman's 1,000-mile hike across America.
Since then, Witherspoon's star has further soared, as producer of Gone Girl and executive producer and star of hit television series Big Little Lies. "It might have taken 18 years to find a part worth reviving her inner Flick for—but watching Big Little Lies, you can understand why Witherspoon waited so long," Willa Paskin wrote in Slate.
To celebrate her birthday, Newsweek has analyzed data from review aggregation websites Rotten Tomatoes, Metacritic and IMDb to rank Reese Witherspoon's 15 best movies and TV series.