Jeff Winter: Post-Match Explanations Would Portray Officials Badly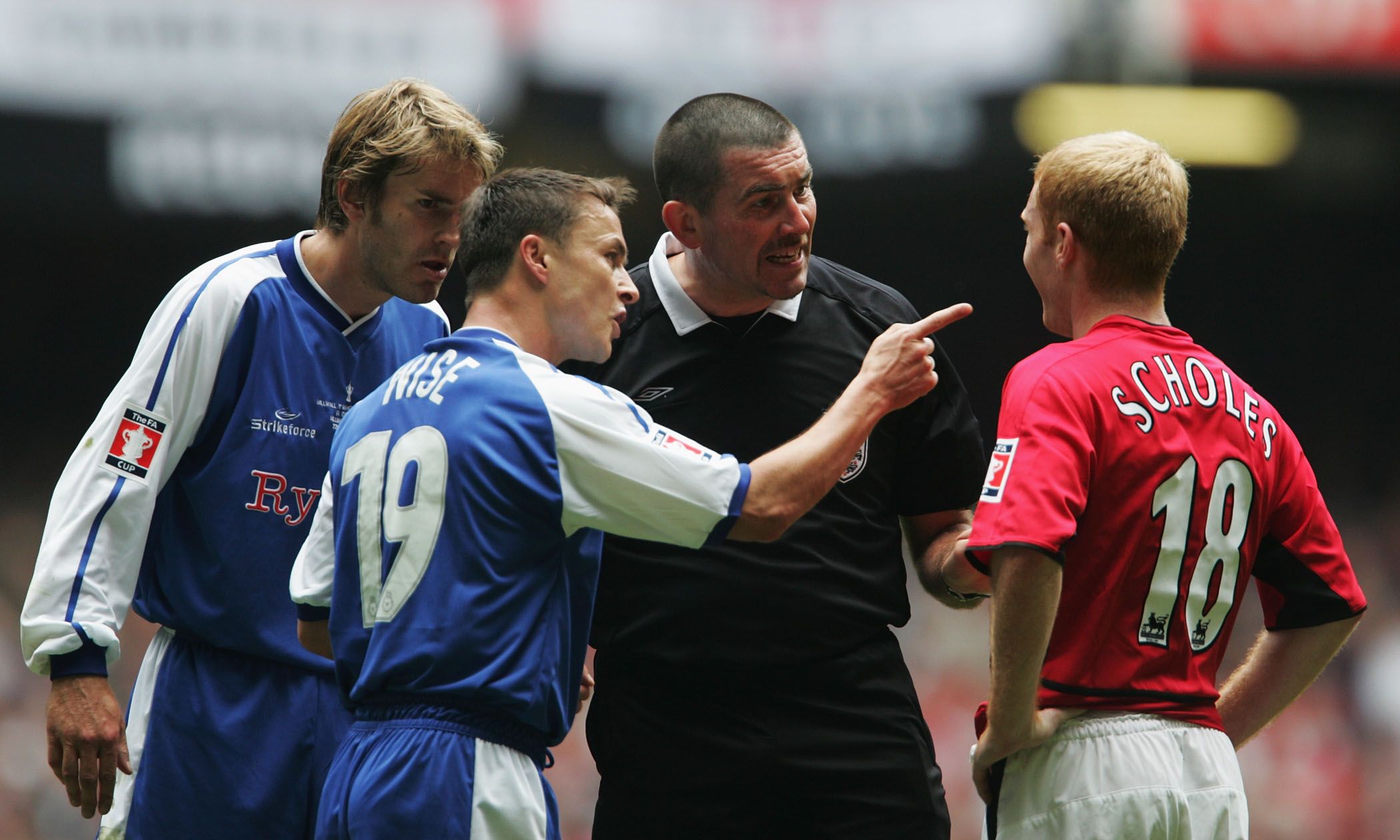 Everybody has their say on incidents post-match—former players, managers, all and sundry—but we hardly ever hear from the match officials themselves whose decisions and law interpretations are usually at the forefront of debate.
At best, you may hear from former officials who can, at least, give qualified views and opinions that are factually correct, as opposed to the sometimes sensational and incorrect opinions of those who made or still make a living out of the game.
It's amazing sometimes to listen to the ignorance of professionals with years of experience who can't see what's in front of them or who make judgments on incidents without understanding the laws.
I wouldn't contemplate passing judgement on the finer points of the game as I have not the experience of playing at that level, but even that knowledge doesn't in many cases give the person the authority to assess refereeing decisions.
The brilliant in-depth coverage on television has convinced the public and pundits alike that what is seen on our screens is what the officials actually see in real time.
It would be good to hear from officials post-match but that is unlikely to happen as the authorities, whilst not banning it, have always adopted an "on your own head be it" stance on officials speaking after games.
At times, explanations could kill post-match debate as the subsequent phone-in and analysis programmes could be almost rendered worthless if the argument is killed by statements of fact.
Indeed, from my experiences, the only time anyone would want to talk post-match to officials is on potentially negative aspects of a refereeing performance or in truth on isolated decisions in a game. That, in essence, gives a false impression of the referee's ability or effectiveness.
The media want sensationalism and the public call for accountability. In other words, a witch hunt. You would not get a balanced view immediately after a game when the public have seen an incident in slow motion several times, and an official may just be trying to justify a decision when being backed into a corner without the benefit of seeing the disputed incident again.
It would be helpful, though, if when the knee-jerk reaction to incidents had cooled down, statements were made. If we all knew why decisions were given, it would help understanding. Even if the referee was proved mistaken, receiving explanations, whilst not correcting wrongs, at least may educate the masses into appreciating how difficult it is for referees to get everything right.
After a crucial game at Anfield between Liverpool and Leeds United in the early 2000s, I went into the press conference and explained why I had allowed a goal to stand after the assistant had flagged for offside. The fact that I helped the media actually saved me from much criticism I would have undoubtedly been subjected to.
So, on some occasions the post-match explanations can be helpful to all. On balance, though, the authorities perhaps correctly have assessed that any immediate interviews would be managed by interviewers to make the officials look foolish and inept, rather than give a balanced understanding.
From my experience of many years of being asked for opinions after key incidents by television, radio and the written press, the only time they wanted you was after what they conceived as incorrect decisions and, as such, it was more likely to portray officials negatively, to pamper to the public demand for a scapegoat, rather than the more positive aim of giving a balanced view.
Sadly, the game of football is so fiercely partisan that the participants and supporters don't really want the actual facts. Bias and vested interest often make the truth an insignificant bit-part in the circus of post-match hysteria.
That is probably an underlying reason why we don't hear from the only people who can answer correctly the questions that everyone else is so quick to offer an opinion on.
Jeff Winter is a former Premier League referee, whose career spanned more than 25 years before he retired after the 2003/04 season, during which he took charge of the FA Cup Final between Manchester United and Millwall. He now writes columns and gives insight to radio broadcasters, as well as talking about his experiences at events. Jeff is also on Twitter at @WinterJeff.