Some slopes really are slippery. Two years ago, Twitter banned conspiracy theorist Alex Jones from its platform, claiming that his account had "violated its abusive-behavior policy." This month, Twitter locked the accounts of White House Press Secretary Kayleigh McEnany, the official Team Trump campaign account and even The New York Post, over the publication of emails strongly suggesting that Hunter Biden peddled influence and sent kickbacks to former vice president Joe Biden. In other words, Twitter is running interference for the Biden-Harris ticket.
Something is wrong, and it looks like there is finally momentum to use legislation to bring these arrogant tech behemoths to heel. Perhaps signaling the beginning of the end for this kind of corporate control of democracy, the Senate Judiciary Committee just voted to subpoena Twitter's Jack Dorsey and Facebook's Mark Zuckerberg to come before Congress and explain their companies' electoral interference.
Twitter's recent actions have also brought long-standing complaints about Section 230 of the Communications Decency Act to the forefront. In doing so, it has also brought forth defenders of the statute who insist that it "works" and that there is "no quick fix" to a sweetheart deal lopsided in favor of the tech giants.
This is wrong. Section 230 "works" only to the extent that it gives tech platforms carte blanche to run their platforms unconstrained by tort law. In the early days of the internet, that was defensible, to create space for innovation, experimentation—and even protection. But social media is now a mature market, and Section 230's liability shield now does more to foster censorship than anything else. The shield also acts as a sword—giving tech giants the power to censor certain speakers using arbitrarily applied and unexplained community standards. It is time for Congress to pass legislation that reforms Section 230 and protects Americans' right to speak freely online without fear of exclusion from public discourse.
Critics of Section 230 reform often focus on defending the publisher-versus-platform distinction, arguing for the importance of not treating social media platforms as the "publisher or speaker" of the content posted on their platforms. But the real problem with the statute is elsewhere.
Section 230(c)(2) shields social media platforms from liability if they act "in good faith" to restrict or remove material that they deem "objectionable." This provision has three basic problems: it does not define "good faith," it allows platforms to remove "otherwise objectionable" content and it gives platforms carte blanche to determine what constitutes "objectionable" content.
The Department of Justice, led by Attorney General Bill Barr, has offered a legislative proposal to address these problems.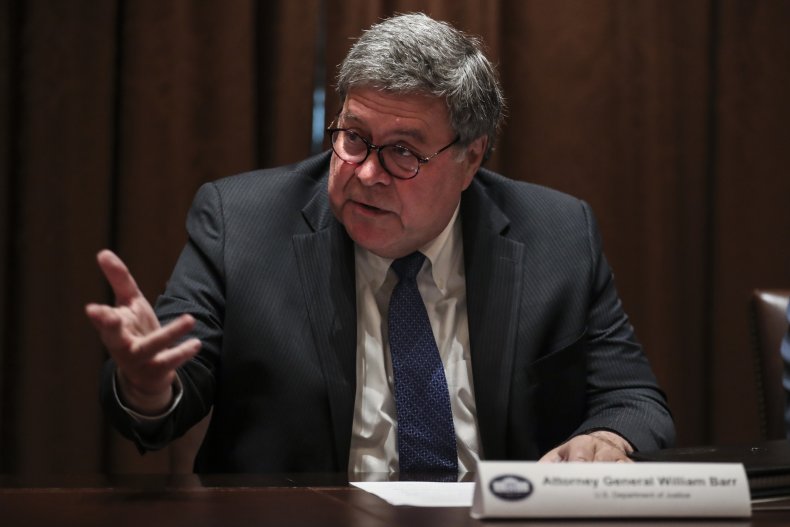 First, DOJ's proposal revises Section 230(c)(2)(A) to narrow the range of removable content. This means that platforms would no longer have total discretion to remove merely "objectionable" content. Second, it would require that platforms have an "objectively reasonable belief" that the content is removable. Third, the DOJ's proposed revisions define what "good faith" means in the context of content moderation. For the platforms to be understood as acting in "good faith," DOJ's definition would require them to abide by their own terms of service, refrain from restricting access to material on pretextual or deceptive grounds, apply their terms of service evenly and provide notice to anyone whose content the platform wishes to remove.
Section 230 was not designed to provide blanket immunity for companies that use their power to censor political speech. Although monitoring the content posted by users is important, the federal government must guarantee that it is not shielding those who shield the public from each other's thoughts and ideas. Americans from coast to coast too often report that online platforms flag their content as inappropriate, despite adhering to the platform's terms of service. And when the media report on this phenomenon, platforms often move the goalposts, making unexplained changes to their already arbitrary policies that tend to silence certain viewpoints.
The Justice Department proposal offers real, substantive protections that would benefit every American who uses social media. This is why it is the right approach.
In response, Big Tech's advocates make two primary arguments. First, they argue that as private companies, Facebook and Twitter ought to have the right to censor whatever content they wish. Second, they argue that repealing Section 230 would only lead to more censorship, as without liability protection they would be reluctant to let any content that even might be unlawful get published on their platforms.
The first concern is wrongheaded. Our society has recognized that the right of Americans to participate in society comes before the free association rights of common carriers. That principle undergirds our civil rights laws and our common carrier laws, and should be the basis of our laws regulating censorship on large social media platforms. Society is freer when Americans can speak freely without the Sword of Damocles (meaning a potential Twitter ban) hanging over their heads.
The second concern is misplaced. There are few serious proposals to repeal Section 230 outright. That approach would indeed make social media platforms more likely to censor content. But reforming Section 230 along the lines that the DOJ has proposed would incentivize platforms to adopt fair terms of service, apply those terms consistently and think long and hard before banning users for lawful speech. Our political discourse, and the health of our democracy, would be better because of it.
Big Tech's unprecedented level of control in modern life allows social media oligarchs to reign over the digital marketplace, filtering the flow of online information and censoring viewpoints—and even news—that disrupt their preferred narrative. Such unfettered discretion in a private group of companies is contrary to the values held by a civil society. The events of last week's censorship of The New York Post on Twitter and Facebook should be a clarion call for all Americans.
Reforming Section 230 is the only way to ensure that these platforms allow a more free, open exchange of ideas and cease exerting their influence to create an echo chamber.
Will Chamberlain is senior counsel for the Internet Accountability Project, a conservative nonprofit advocacy group.
The views expressed in this article are the writer's own.