More Than 360K Refrigerators Recalled Over Choking Hazard
Electrolux has announced it will recall about 367,500 refrigerators sold in the United States and Canada due to a potential choking hazard from the ice makers, according to the Consumer Product Safety Commission (CPSC).
The CPSC announced the recall on its website Thursday. The recall includes refrigerators sold under the Electrolux brand as well those sold under the Frigidaire brand, which is owned by Electrolux, because "the ice level detector arm in the ice maker can break into pieces and fall into the ice bucket, posing a choking hazard."
The CPSC said the recalled refrigerators were sold in the U.S. with about 7,180 sold in Canada.
The recall encompasses 14 models, including 11 Frigidaire side-by-side models, one Frigidaire French-door model, one Frigidaire top-freezer model, and one Electrolux French-door model, according to Consumer Reports.
"There have been 185 reports to Electrolux of the ice level arm breaking, including one report involving gum lacerations," Consumer Reports mentioned of the incidents and injuries related to the product.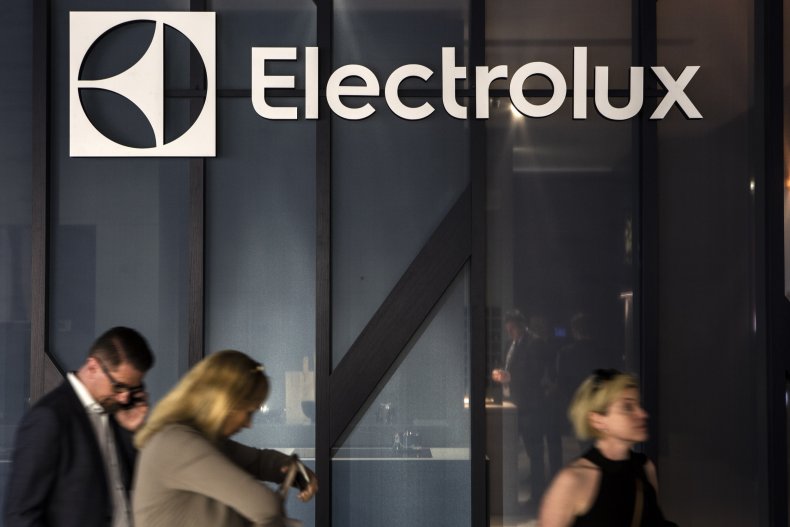 Consumers were advised to immediately stop using the refrigerator's ice maker, empty the ice bucket, and contact Electrolux to replace the ice maker for free, according to Consumer Reports.
"The company will replace the ice maker with a new one that has a polypropylene ice level detector for free," Consumer Reports said.
The refrigerators were sold across the U.S. online and at Home Depot and Lowe's, among other retailers. Their prices ranged from $1,200 to $4,300 during the period between April 2020 through March 2022, according to Consumer Reports.
Kitchen appliances from other brands have been recalled earlier this year, including over 700,000 Insignia air fryers in the U.S. and Canada in April. The recall was announced after several reports of devices catching fire or melting, causing at least one child to be injured.
Over 100 reports were received from North American customers saying that their units had caught fire, burned, or melted, and there was minor property damage and two injuries that included a child's leg, CPSC said at the time.
"Consumers should immediately stop using the recalled air fryers and air fryer ovens and return the product to Best Buy for a refund in the form of a credit for use at Best Buy stores or Bestbuy.com," CPSC added. "Best Buy is contacting all known purchasers directly to arrange returns and providing pre-paid shipping boxes and labels and return instructions."
Newsweek reached out to Electrolux for comments.