Refugee and Migrant Arrivals to Greece Top 7,000 a Day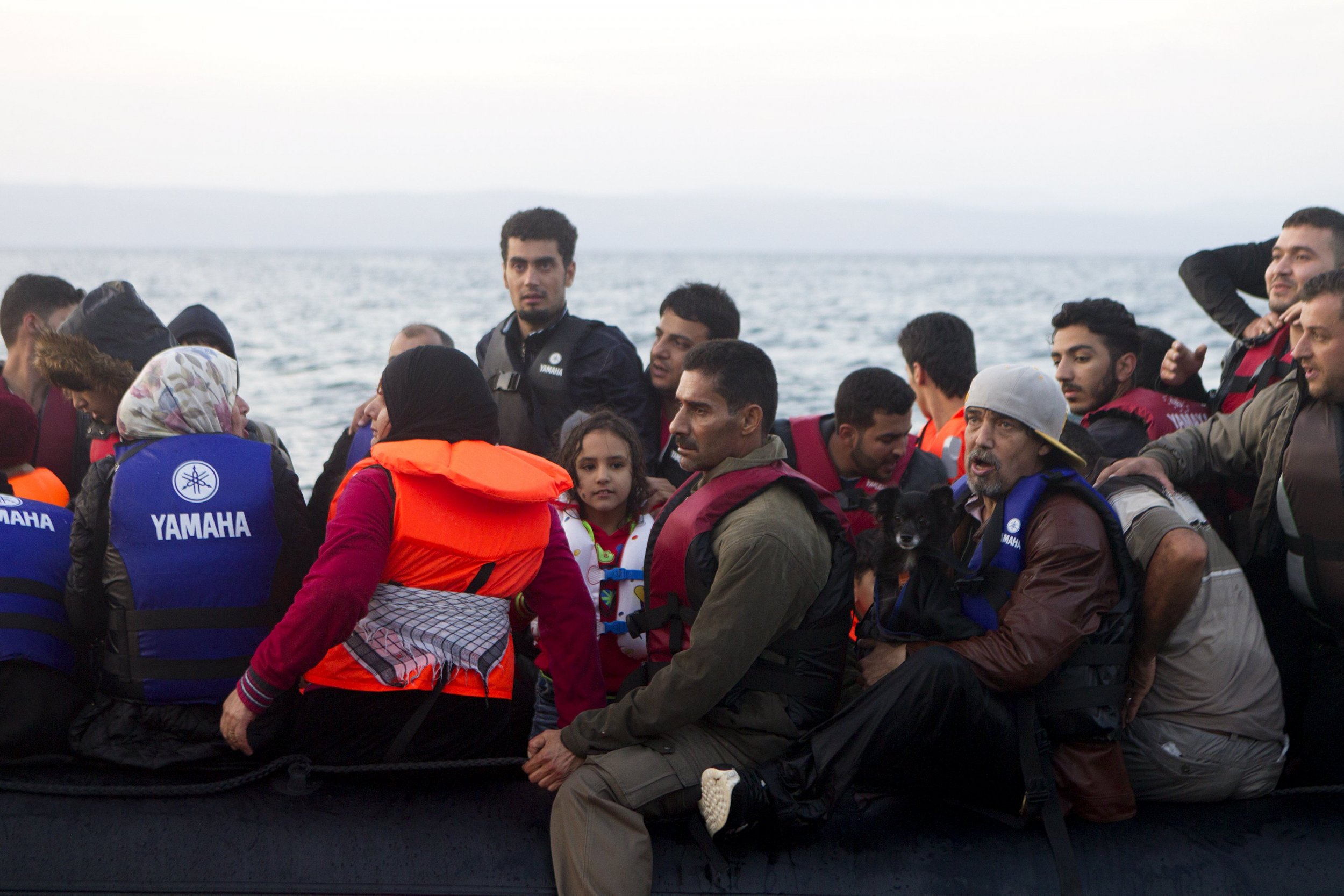 The number of refugees and migrants arriving on the Greek islands has surged to 7,000 a day over the past week, the International Organization for Migration (IOM) said on Friday.
IOM staff on the islands recorded a "sharp increase" in arrivals compared to the average daily arrival of 4,500 during the month of September. The IOM suspects the increase in arrivals is due to the expectation of poor weather as autumn and winter draw closer.
The IOM said that despite the increase, 70 percent of refugees and migrants arriving on the Greek islands immediately travel north to Macedonia, where they continue into northern and western Europe. On Tuesday, the last day data was available, more than 6,850 people crossed into Macedonia from Greece, according to the IOM.
Syrians are traveling quicker than other nationalities from the Greek islands to the Macedonia border because they can afford to, sometimes paying up to 700 euros ($796.15) for a taxi from Athens to the border, the IOM said. Afghan refugees tend to spend longer traveling through Greece and many have to work or borrow money to afford the journey.
More than 575,000 refugees and migrants have arrived in Europe by sea in 2015 and 3,080 have died or gone missing, according to the United Nations Refugee Agency (UNHCR). Syrians make up 55 percent of those who have entered Europe, while 14 percent are from Afghanistan, 6 percent are from Eritrea and 4 percent are from Iraq. Of the total, 69 percent are men.