HRW Slams Germany for Trying to Keep Afghans Away From Europe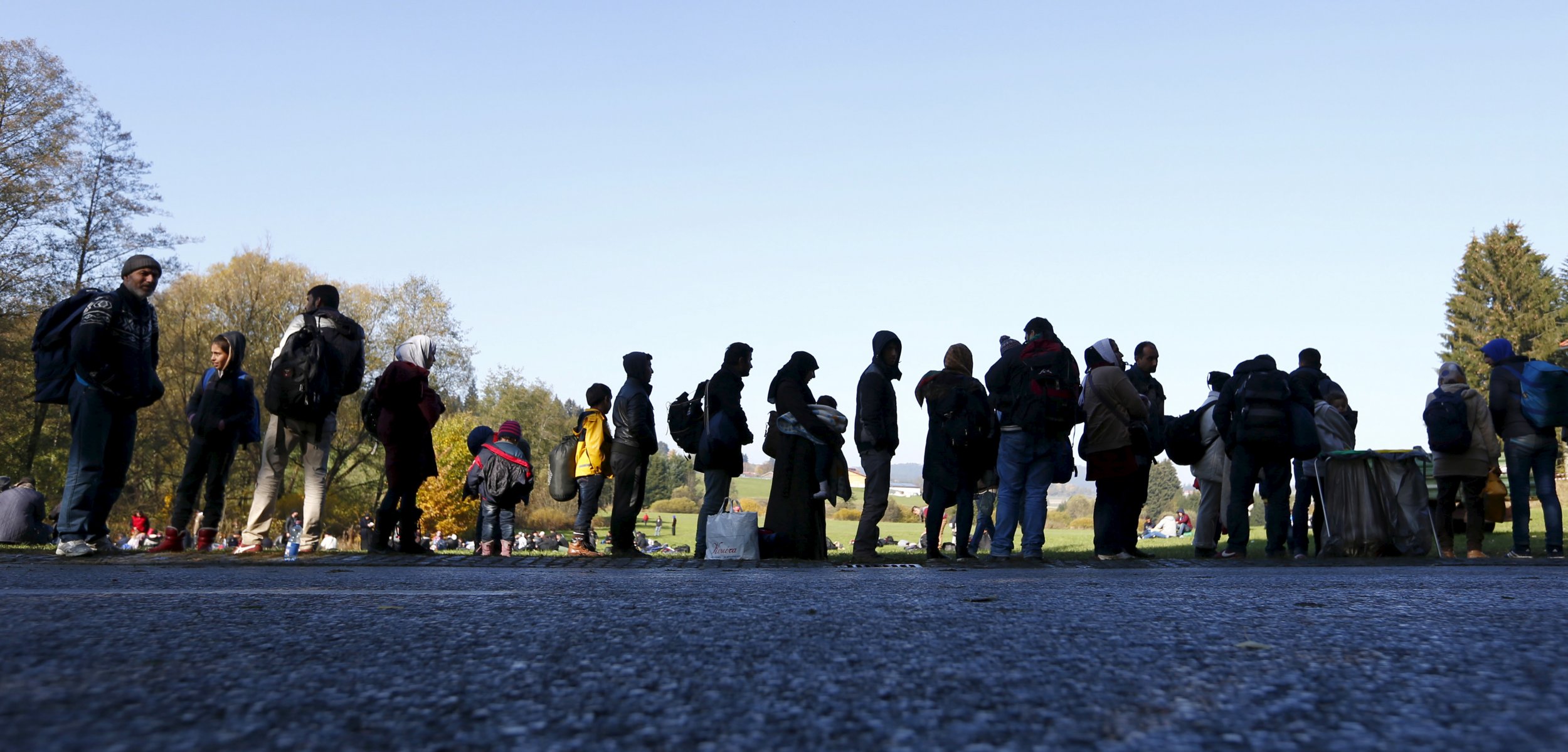 Human Rights Watch (HRW) criticized a new German campaign to deter Afghans from traveling to Europe as "unusually stupid."
HRW's Germany director, Wenzel Michalski, tells Newsweek that given the increased fighting in Afghanistan, "it is either completely idiotic or very, very cynical" of the German government to encourage Afghans to stay at home.
Germany's embassy in Afghanistan placed cautionary billboards around the capital city of Kabul on Sunday, as well as in the northern city of Mazar-i-Sharif and Herat in the west, according to German broadcaster Deutsche Welle. Written in Dari and Pashtu, the signs reportedly read: "Leaving Afghanistan? Are you sure?" and "Leaving Afghanistan? Thought it through?"
Michalski calls the messages irresponsible. "Since 2015, there has been increased fighting between the government and the Taliban forces," he says. "The Taliban are seizing control over many district centers and are threatening many provincial areas.... The U.N. has deemed nearly all of Afghanistan's provinces as high or extreme risk, so that reflects and explains why the acceptance rate of Afghan people in Germany is so high."
A spokesman for the Afghan Association of London also criticized the German government's campaign. In an email, he calls it "a futile exercise to encourage people to stay in a country where they witness serious atrocities."
The German government has taken to social media to spread the word. The embassy in Kabul posted on its official Facebook page on Sunday, warning nationals to ignore "rumors" about Europe and to stay away from "human traffickers."
The embassy has also been actively posting to its official Twitter account, using the hashtag #RumoursAboutGermany, and confronting what it believes are the "lies of human traffickers." On October 20, it informed followers about the amendments to refugee law.
The German government insists that the campaign is not trying to convince Afghanistan nationals to keep out of Germany. "This is not about deterrence, but about getting people to think it through," a foreign ministry spokesman said on Monday, AFP reports.
According to Eurostat, Germany received 800,000 asylum applications in the second quarter of this year. Of that number, 4,320 were from Afghanistan.
And Germany isn't alone in its attempts to get refugees to think twice. Norway's government launched a negative ad campaign in October to discourage refugees from coming to the country. The Ministry of Justice and Public Security's Facebook and Twitter channels warned prospective refugees about the conditions they could face.
As part of the campaign, Norway's Directorate of Immigration tweeted about the potential consequences for Afghan refugees, saying: "Afghani adults without need for asylum coming through the arctic route from Russia risk rejection of their application and being sent to Kabul."
Germany's Foreign Ministry and the Ambassador of Afghanistan did not respond to Newsweek's requests for comment.