Watch: 'Migrants' Caught by Vigilantes on Bulgaria-Turkey Border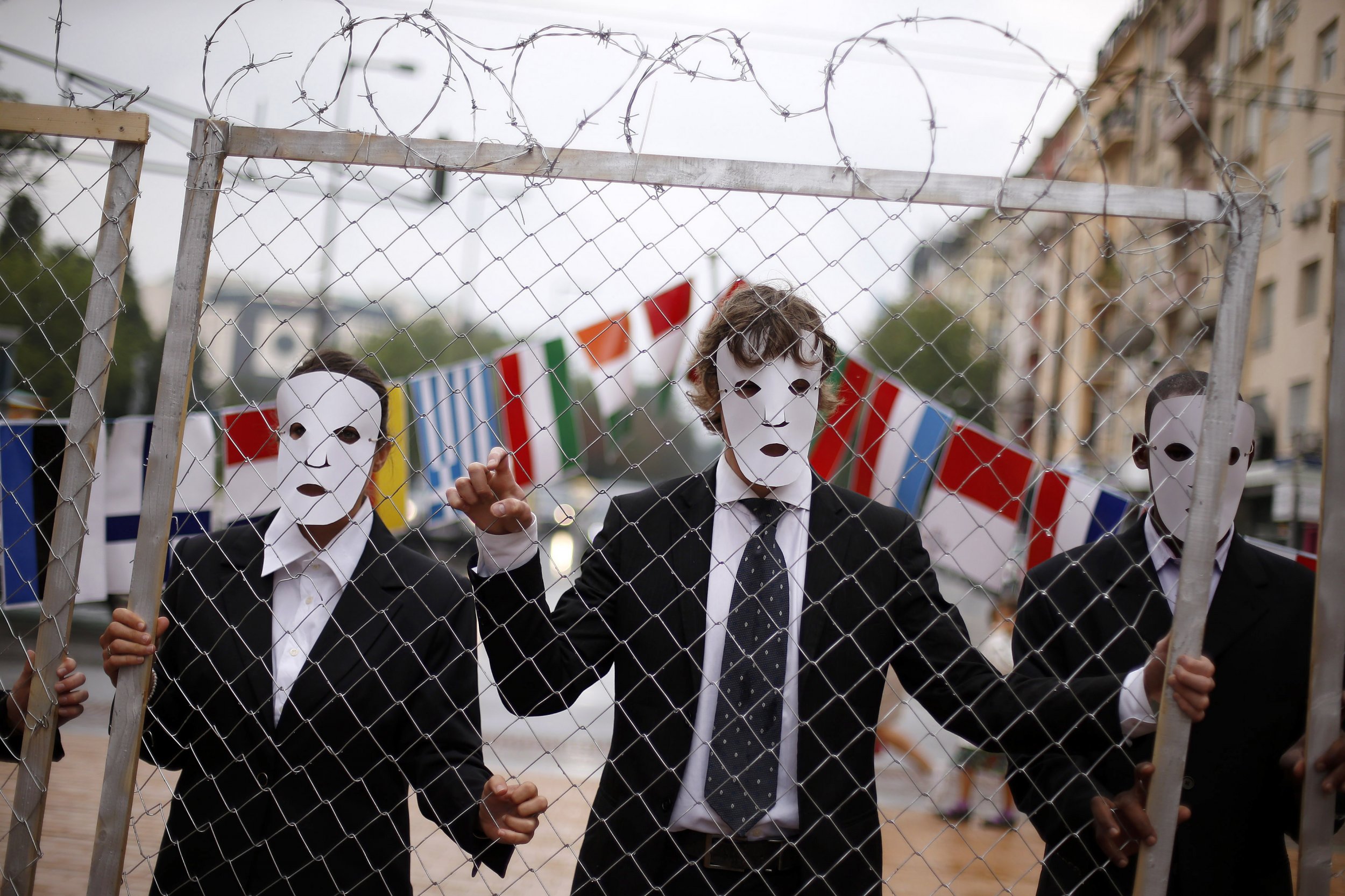 Disturbing amateur footage appears to show three men, thought to be migrants, forced to the ground by a gang of vigilantes armed with machetes, on the Bulgaria-Turkey border.
In the clip, three men are held to the ground as their captors shout "Go back [to] Turkey." The alleged incident took place in the mountainous Strandja area, reports Bulgarian news site BTV.
The clip was also aired on Bulgarian TV, and an investigation has been launched into whether it constitutes "unlawful detention," the International Business Times reported.
Bulgaria has already built a razor-wire fence along 60 miles of its 167-mile border with Turkey in a bid to stop migrants crossing.
Watch: 'Migrants' Caught by Vigilantes on Bulgaria-Turkey Border | World