Fire Tears Through France's Grande-Synthe Migrant Camp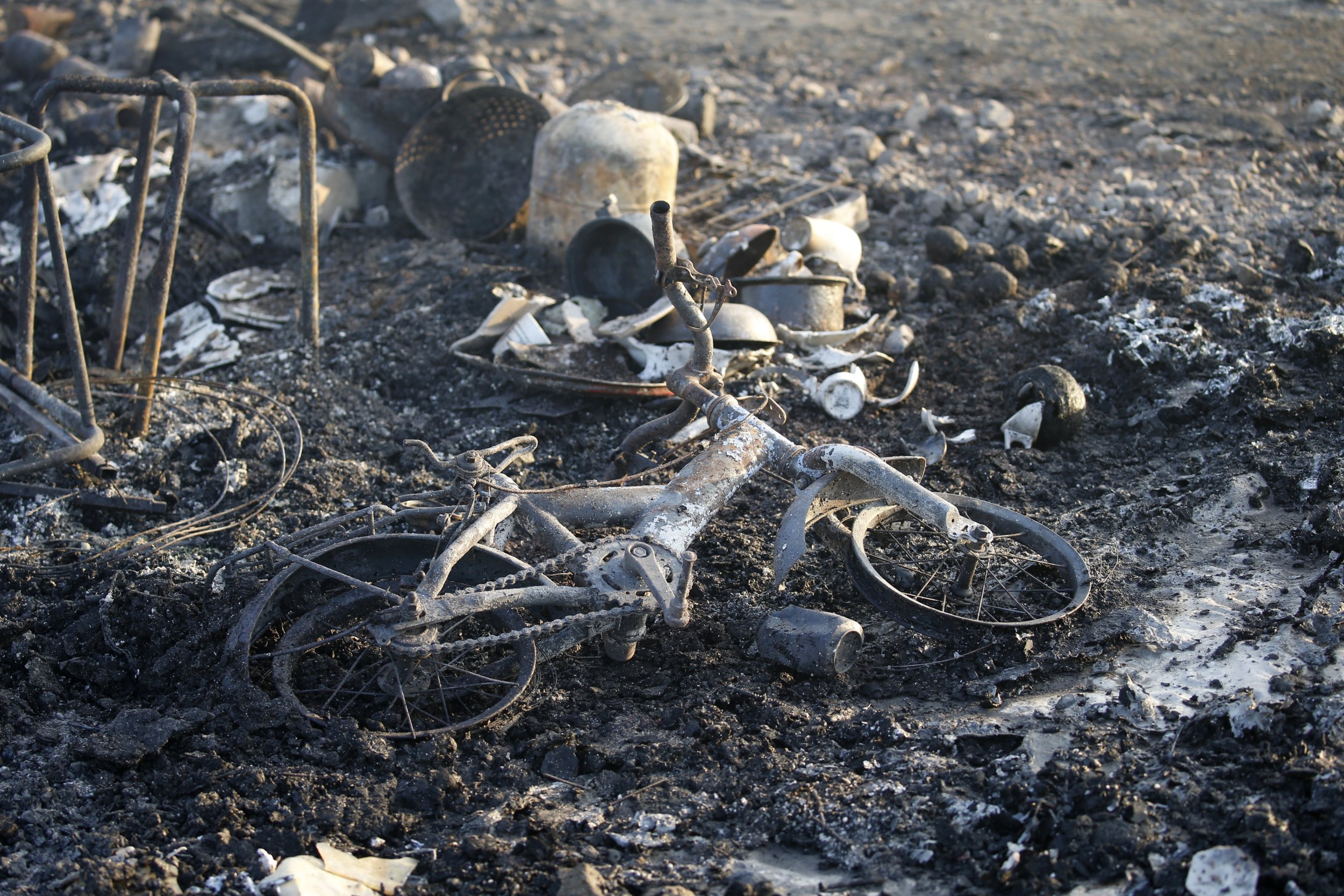 Fire tore through a sprawling camp for migrants and refugees in northern France Monday night after violent clashes broke out between residents and riot police.
At least 10 people were injured in the blaze at the Grande-Synthe camp near Dunkirk, home to between 1,000 and 1,500 people in crowded wooden huts, The Guardian reported.
"There is nothing left but a heap of ashes," said Michel Lalande, prefect of France's Nord region. "It will be impossible to put the huts back where they were before."
Before the fire broke out, at least six people were wounded in the camp in scuffles and a knife fight, which led to larger clashes with police involving more than 100 people.
France's northern coast has long been a gathering point for refugees attempting to enter the U.K. across the English Channel.
The closure of the vast "Jungle" camp in Calais in October last year meant its residents dispersed elsewhere, including to Grande-Synthe, swelling its population.
French officials said in mid-March that they planned to begin dismantling the camp following a series of violent clashes.