Donald Tusk Tells 'Economic Migrants' To Stay Away From Europe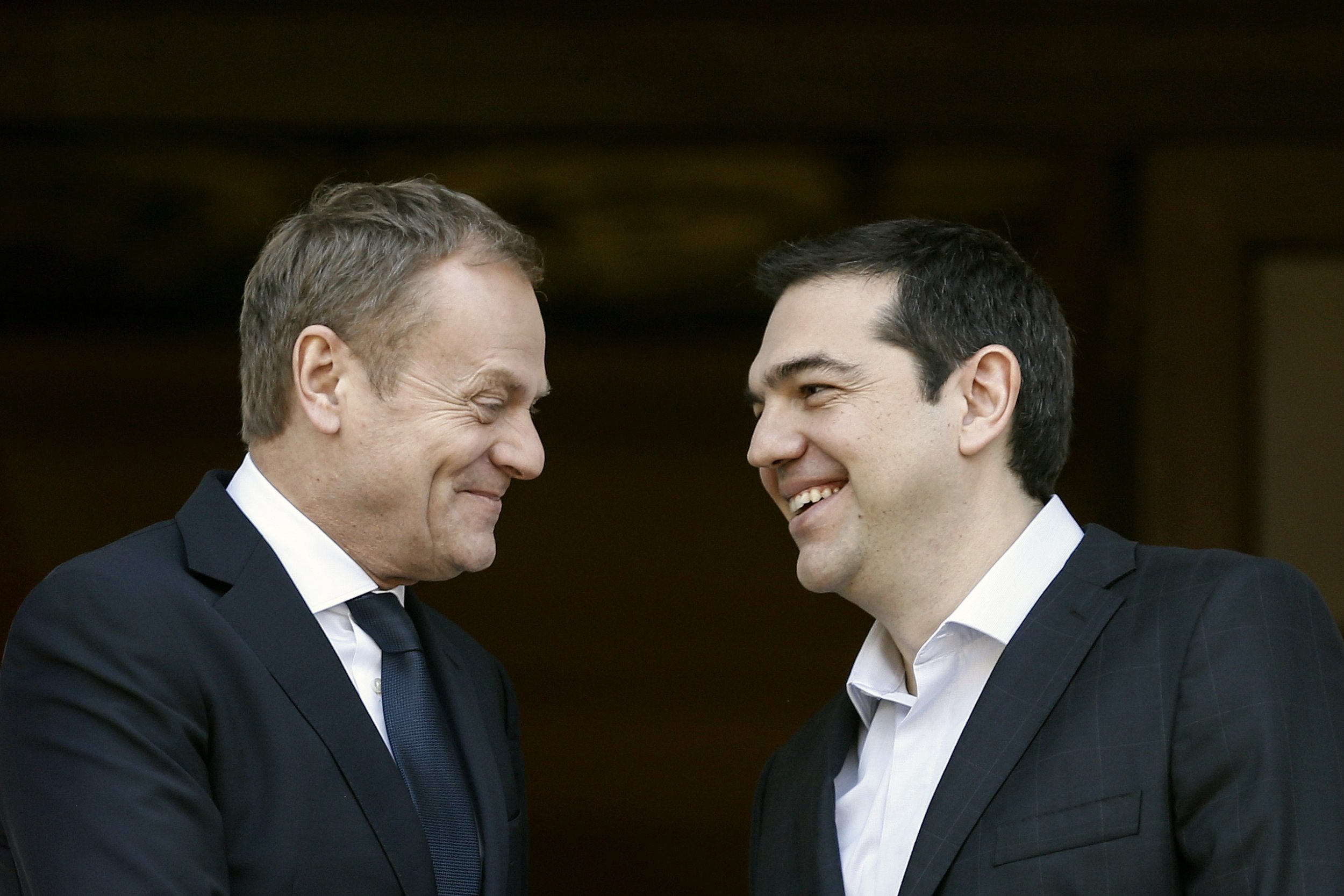 European Council President Donald Tusk on Thursday pleaded with " economic migrants" not to make the perilous journey to Europe, ahead of an EU summit on migration.
"I want to appeal to all potential illegal economic migrants wherever you are from: Do not come to Europe. Do not believe the smugglers. Do not risk your lives and your money. It is all for nothing," Tusk said at a press conference after talks with Greek premier Alexis Tsipras.
"No European country will be a transit country," Tusk pledged, meaning that anyone who makes a sea crossing to southern Europe with the intention of reaching the prosperous north will have their hopes dashed.
Tusk on Wednesday embarked on a tour of central and southern European nations aimed at coordinating a stronger policy response to the mounting European refugee crisis. He will next week chair a pan-EU summit on the issue.
Greece has warned of an impending humanitarian disaster, after tightened restrictions on the Macedonian border to the north of the country left thousands of refugees unable to leave, while more continue to arrive from the south. More than 120,000 refugees have landed in Greece since the start of the year.
The EU on Wednesday launched a 700 million euro ($760 million) aid package to assist states like Greece that are struggling to cope with a large influx of refugees.
Tusk on Thursday reassured Greece that Brussels would not abandon the country. "Excluding Greece from Schengen is neither an end nor a means in this crisis," he said. "Greece is part of Schengen, of the euro area, and of the European Union and will remain so."