Juliet Stevenson: U.K. Must Help Europe's Refugee Children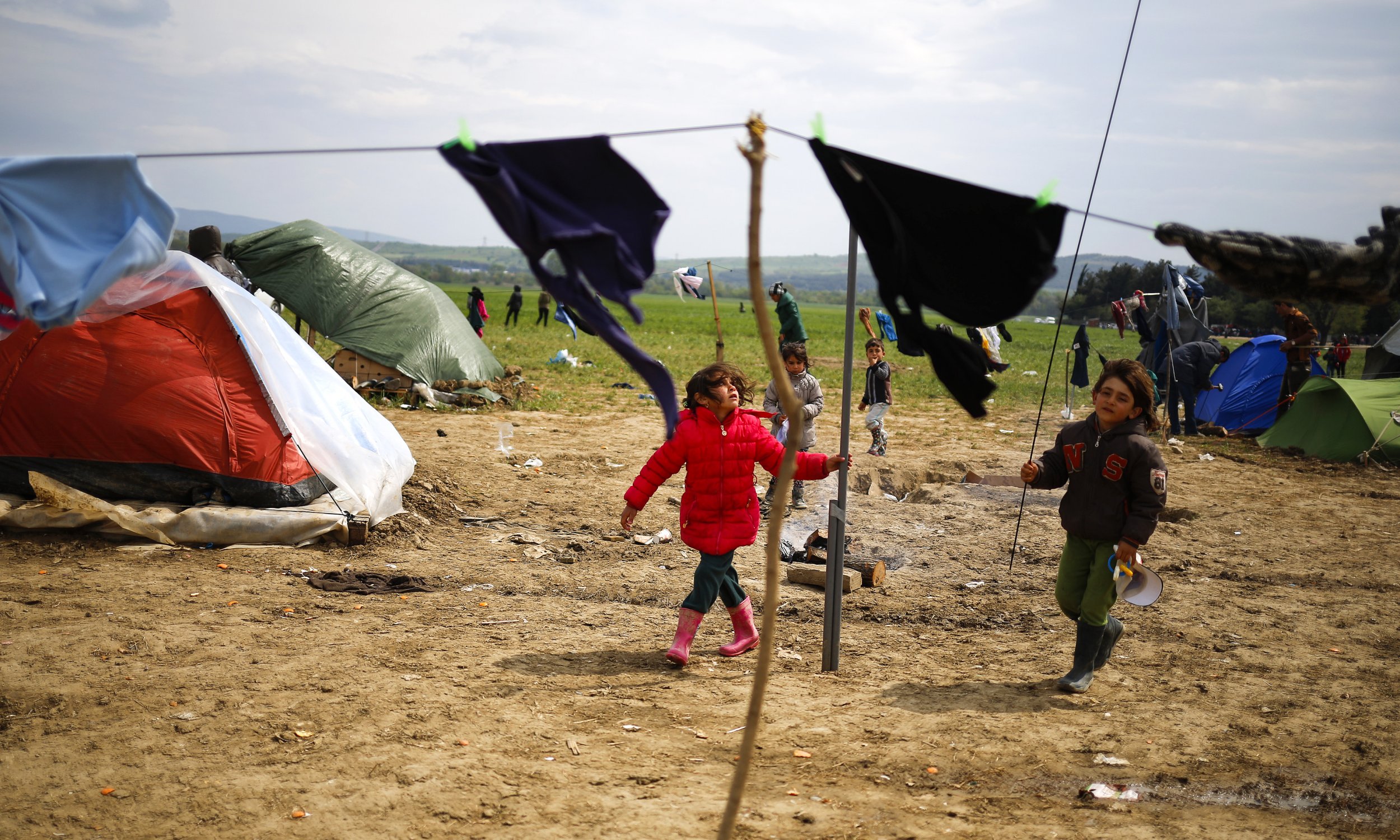 There are moments in life when the choices we make shape generations to come. As governments wring their hands, and the refugee crisis goes from bad to worse, many believe that, in this moment, we should learn from the choices made by a previous generation.
Between 1938 and 1940 nearly 10,000 Jewish children arrived in Britain on the Kindertransport — their parents sending them away from Nazi Germany, where they feared for their lives. Appeals for foster homes were made via the BBC and the British public stepped up and agreed to take those children in. Who could have foreseen that many would never able to return? And who would have known that of those children, many would go on to such great things: four became Nobel Prize winners and one became Alf Dubs, a peer in Britain's House of Lords.
The House of Lords recently voted in favor of Lord Dubs's amendment to the Immigration Bill, which proposes that the modern-day U.K. follows the great example it set in the 1930s and takes in 3,000 unaccompanied child refugees from Europe. While the U.K. Government has much publicised its agreement to take in 20,000 refugees from the camps surrounding Syria over the next five years, the substance of that commitment is worth examining — it has barely managed to take any from within Europe, and far more should be done. In fact, in many cases of refugees currently in Calais, the Home Office has actively resisted taking people in.
Charities like Citizens UK and Help Refugees are trying to change that. Under EU asylum law, children have a legal right to be with their families while their asylum claims are assessed. This means that children in Calais who have a close relative in the U.K. should be able to travel to the UK safely to be with their families while their asylum claims are considered. In practice however — until the intervention of Citizens UK — this never happened.
Case by case, with the help of lawyers, 15 children have now entered the U.K. through this system. However, every stage of the process is still taking far too long. One of the children who was waiting decided he could wait no longer, and earlier this month smuggled himself into the UK under a lorry. Crawling into the small space above the lorry's wheel axle, he crossed the Channel and got as far as Oxfordshire, but here the lorry was involved in a collision, and the 17 year old huddled beneath it was killed. He was only 14 miles from the Prime Minister's Oxfordshire home. He should not have had to do this; with an uncle in Manchester, he had a legal right to travel safely to the U.K. The authorities on both the U.K. and the French sides are ignoring their moral and legal responsibilities to these children.
What is happening in Calais is a microcosm of what is happening all over Europe. The immigration system is in chaos. While governments refuse to accept realistic quotas of refugees, proper systems to register and assess people's' claims are not being put in place. This is a dangerous situation for governments who are unable to track who is coming in, but the danger it can bring to vulnerable children is much greater and more immediate — Europol estimates that 10,000 refugee children have gone missing after arriving in Europe — which is around the same number that the Kindertransport managed to save all those years ago.
Echoing the spirit of the Kindertransport , many public figures have openly stated their willingness to take refugees into their own homes. While the opposition shouts that none of us have actually done so yet, I would argue that we have not been given the chance. Unlike in the 1930s, people cannot simply step up and help — the government is not affording us the opportunity by refusing entry to the refugees into the country in the first place. Indeed, more people have offered to help refugees in the UK than there are refugees here to help.
Later this month, now that the House of Lords has voted in favor of letting 3,000 unaccompanied children into the UK, the proposal will be debated in parliament. MPs should ask themselves how history will judge this generation. We are rightly proud of the actions of our parents, grandparents and great-grandparents in the taking in of refugees during the 1930s. Let us hope that our children, grandchildren and great-grandchildren are able to feel a similar sense of pride when they look back on our actions during this period in history.
Please sign my petition calling on the British Government to step in and safely reunite refugee children in Europe with their loved ones in the UK.
Juliet Stevenson CBE is an Actress and Campaigner. She is patron of Refugee Action