Violence at Greece-Macedonia Border as Refugee Crisis Deepens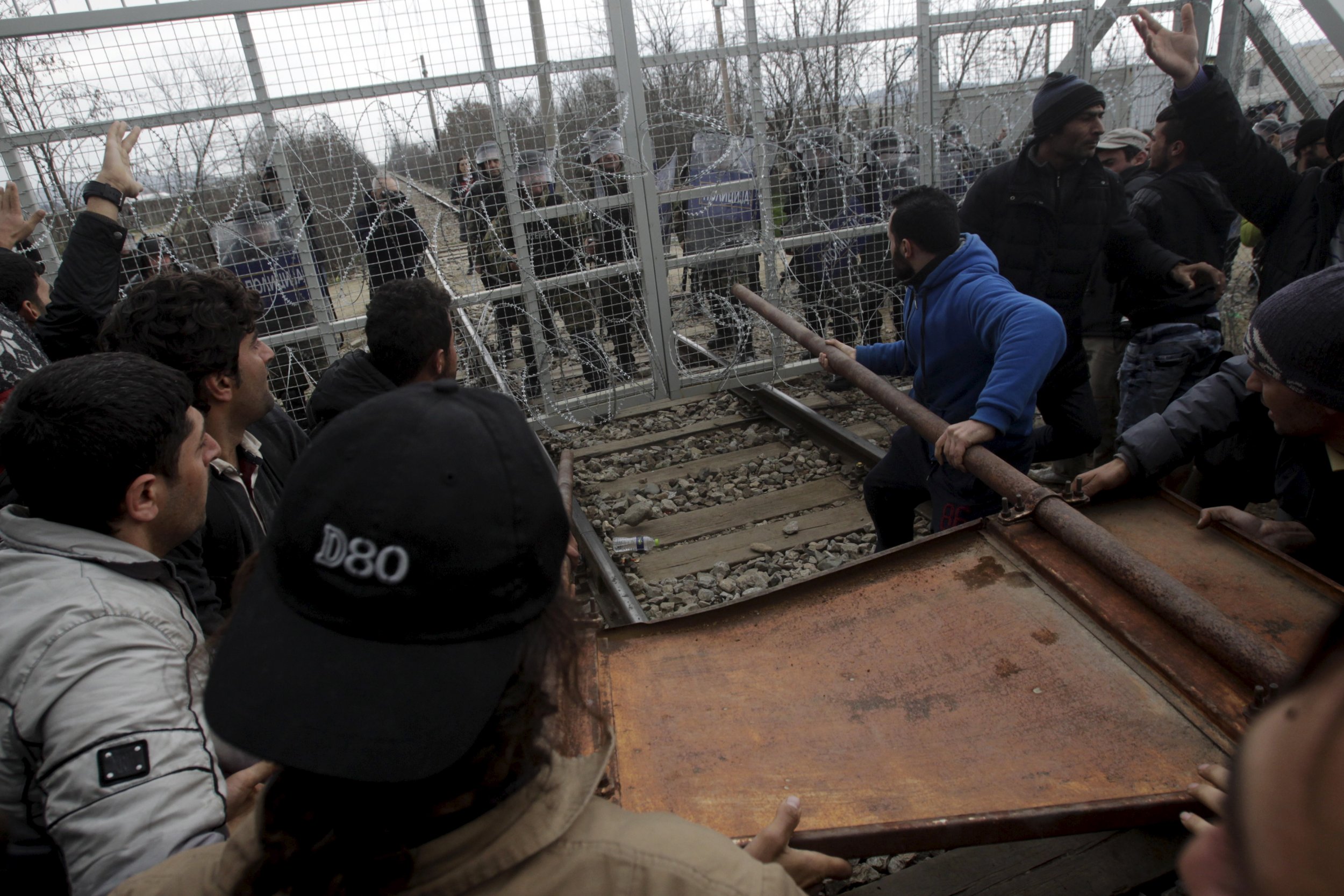 Refugees and migrants rioted at the Macedonian border on Monday, the latest flashpoint in Greece's spiraling refugee crisis.
Nearly 8,000 refugees are stranded at a camp with the capacity to hold 2,000 people, near the Greek town of Idomeni, Al Jazeera reported. New restrictions at the Greece-Macedonia border, including the refusal of passage to the Afghan refugees and migrants who make up one third of arrivals, have led to a buildup of people at the frontier.
Speaking to Newsweek, a spokesperson for the Greek Council for Refugees called for the new restrictions to be removed.
During the rioting, a razor-wire barrier was torn and a group of men attacked a gate with a homemade battering ram.
The disturbance came as German Chancellor Angela Merkel urged other states to show more solidarity with Greece. Speaking to a talk show on national TV, she criticized recent moves by Austria to increase checks at its borders.
"We didn't keep Greece in the euro in order to leave it in the lurch like that," she said, in a reference to negotiations over a third Greek bailout in the summer of 2015. "That is not my Europe."
Greece is one of the main points of entry to the European Union for migrants and refugees from Syria, Iraq and Afghanistan.
Brussels and individual EU states have criticized Greece for failing to stem the flow of migrants and refugees into Europe. Greece says that more coordinated international action is required.
As more refugees and migrants continue to arrive in Greece, while new restrictions mean fewer are able to leave, the country's Migration Minister Yannis Mouzalas told The Guardian at the weekend that up to 70,000 people could soon be stranded in the country.