Refugee Crisis: Slovenia Building Fence on Croatia Border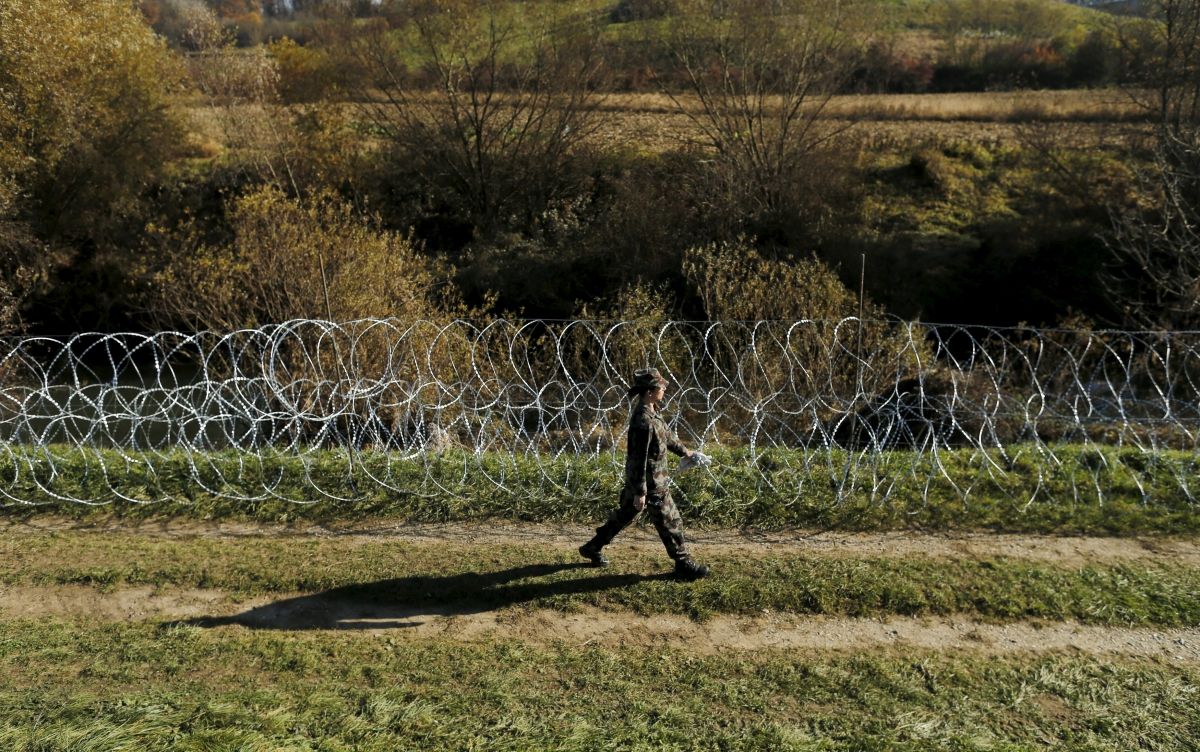 Slovenia has begun constructing a fence along its border with Croatia in order to control the influx of refugees and asylum seekers that have been entering the country since mid-October.
Since Hungary closed its border with Croatia on October 17, Slovenia has become an increasingly popular route for those attempting to enter Europe from the Balkans. Approximately 170,000 people have done so in the last four weeks, according to the Associated Press.
AP reports that on Wednesday morning, a number of military and construction vehicles arrived in the town of Veliki Obrez, near the eastern Slovenia border, and soldiers started laying wire out on the Slovenian side of the Sutla River. The river marks the border divide with Croatia. AP also reports that similar activity was taking place in the southwestern town of Gibina.
On Tuesday, Slovenian Prime Minister Miro Cerar said that the fence was a "technical barrier," and that its purpose was not to close off the border completely, but to help direct the flow of traffic of those heading north to Germany and Austria. According to Reuters, Cerar added that Slovenia does not have the resources to handle large numbers of refugees during the coming winter months..
Slovenia joins a growing list of European nations who have chosen to build barriers along their borders. Hungary has constructed razor-wire fences along its borders with Serbia, Croatia and Romania in order to halt refugees crossing into the country. Bulgaria began the construction of a metal fence along its border with Turkey in 2014 in order to deter those trying to reach Europe, and in April of this year the country announced plans to extend the barrier so it covers the entire 99-mile land frontier with Turkey.
At the end of October 2015, Austria announced that it planned to erect a fence on its border with Slovenia to help regulate the flow of refugees. Those plans heralded the first time that a fence would be built between two members of the passport-free Schengen zone.