First Refugees Arrive in the U.K. Under Prime Minister David Cameron's Resettlement Program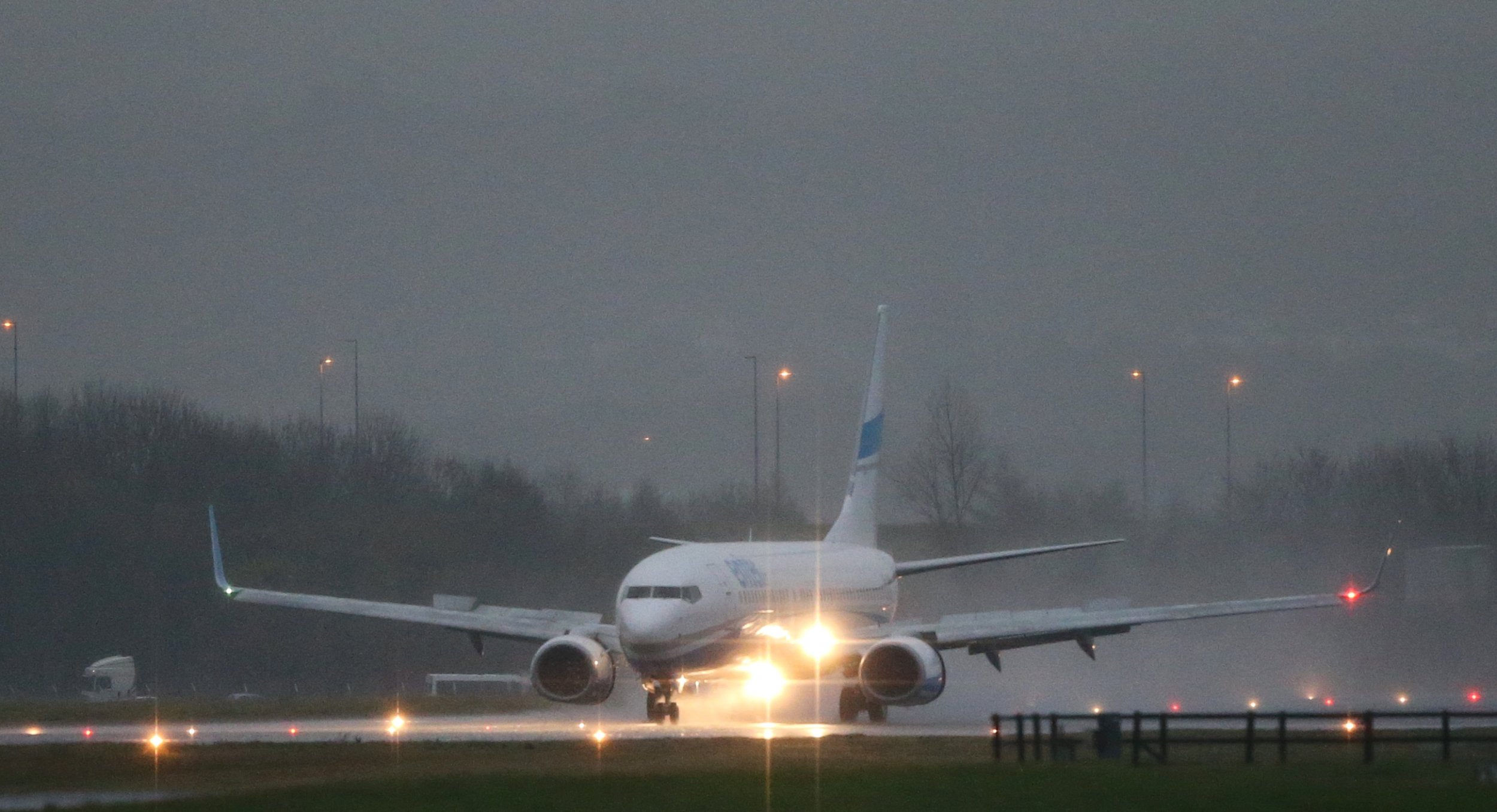 The first group of Syrian refugees arrived in the U.K. on Tuesday as part of the British government's September promise to speed up a resettlement program.
According to the Scottish Refugee Council (SRC), around 100 people, the largest single group expected to travel to Britain, landed at Glasgow Airport on Tuesday afternoon. They will be rehoused by at least five local authorities in Scotland, the Guardian reports, including Edinburgh, Glasgow, Renfrewshire, Inverclyde and North Ayrshire.
In September, British Prime Minister David Cameron agreed to accept 20,000 Syrian refugees to the U.K. over five years from camps across Europe.
Cameron also promised to rehouse 1,000 refugees by Christmas after International Secretary Justine Greening announced in September that the government would help the United Nations High Commissioner for Refugees (UNHCR) identify the most vulnerable refugees, ITV reported at the time.
According to the SRC, the people who arrived on Tuesday comprised mostly families, including young children and babies, in what was the first of four flights arriving in Scotland before Christmas.
The overall mood in Glasgow airport was positive and welcoming, according to the SRC. The Guardian newspaper described the event as a "low-key affair."
Gary Christie, the SRC's Head of Communications, said the program aims to help the vulnerable to make a new life for themselves away from the world's trouble zones.
"Over the coming weeks we'll be working in partnership with local authorities and communities across Scotland to provide as much support as we can to help these families rebuild their lives here in safety," Christie said in a press release.
Christie also praised the generosity of the Scottish community.
"Over the last few months we've been overwhelmed by the way people in Scotland have responded to the crisis facing refugees," he said. "Thousands have offered rooms in their homes, time, skills and money to help refugees settle in Scotland."
The British Red Cross in Scotland tweeted a "warm welcome" to the refugees on Tuesday.
The British government will accept approximately 400 refugees a month in order to meet its 20,000 target by 2020. The Home Office confirms to Newsweek that it has received offers of accommodation and support from more than 45 local authorities in the U.K.
The Home Office could not confirm how many refugees arrived at Glasgow Airport on Tuesday.