Refugee Numbers Will Skyrocket When Global Warming Turns Vulnerable Countries Into Barren Wastelands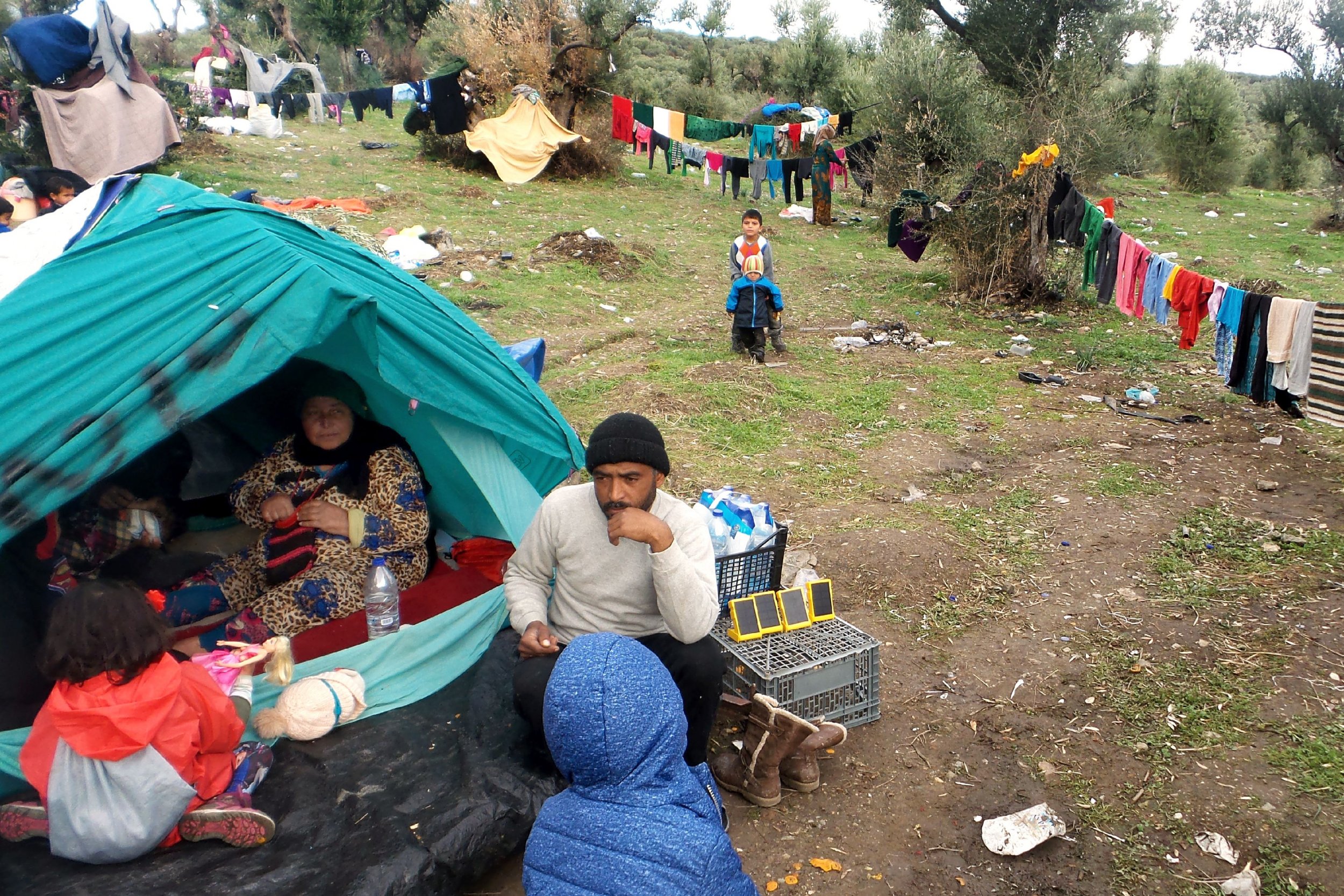 Refugee applications in the European Union could triple because of climate change, according to the most dire estimate determined by a study published Thursday in Science. The research revealed that under a scenario in which we do nothing significant to curb fossil fuel use, climate change could cause asylum applications to the European Union to rise by 188 percent—assuming all other factors remain constant.
The connection between climate change and migration is often discussed—just look at the influence of drought in the years-long Syrian conflict, New Zealand's recent proposal to create a visa category for climate refugees and the United Nations' recent recognition that climate change can contribute to displacement within countries and internationally. But pinpointing direct links between climate change and migration, like skyrocketing asylum applications and temperature, can be difficult because of the myriad of factors that explain why people migrate.
This study clears some of the cloudiness by looking at data from 2000 to 2014, prior to the recent surge of refugees to the E.U. in 2015 and 2016. The study examined how increasing temperatures could affect migration, specifically in terms of how many asylum-seeking applications there would be for entry into the E.U.
Based on 14 years' worth of weather data and asylum applications in the European Union from 103 countries, researchers Anouch Missirian and Wolfram Schlenker of Columbia University's School of International and Public Affairs found that asylum applications could skyrocket by as much as 188 percent under a business-as-usual climate scenario in which we don't make major reductions in greenhouse gas emissions.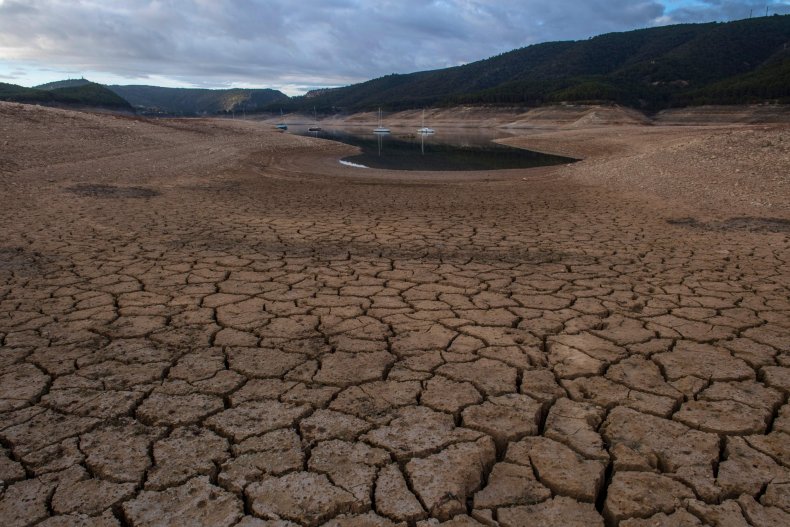 "This might be another reason to say, 'Look, there's a real benefit of climate mitigation,' because often developed countries are not as afraid of climate impacts because they feel more insulated and are more developed, by definition," Schlenker, international and public affairs professor at Columbia, said. It also reveals how crises in developing countries in particular can still affect developed countries—and warmer-than-average temperatures are directly linked to those crises, at least in part, he said.
The trend between "weather shocks" and migrations affects countries with average temperatures of at least 68 degrees Fahrenheit. But for countries with higher baseline temperatures, hotter weather more dramatically affects how many refugees would come from that country. Weather shocks were defined as deviations from the average temperatures in a given location.
Fluctuations in weather are known to affect agriculture and gross domestic product, or GDP, which is a common measure used to determine the economic health of a country. These effects, true in countries both with and without a large agricultural sector, can help explain the study's findings.
"It's not like the weather itself necessarily, maybe, makes people leave," he said. "It's most likely because there's conflict or something else." Schlenker says linking migration resulting from conflict can be "problematic." But modeling the weather allowed the researchers to establish more causal links between asylum applications and temperatures.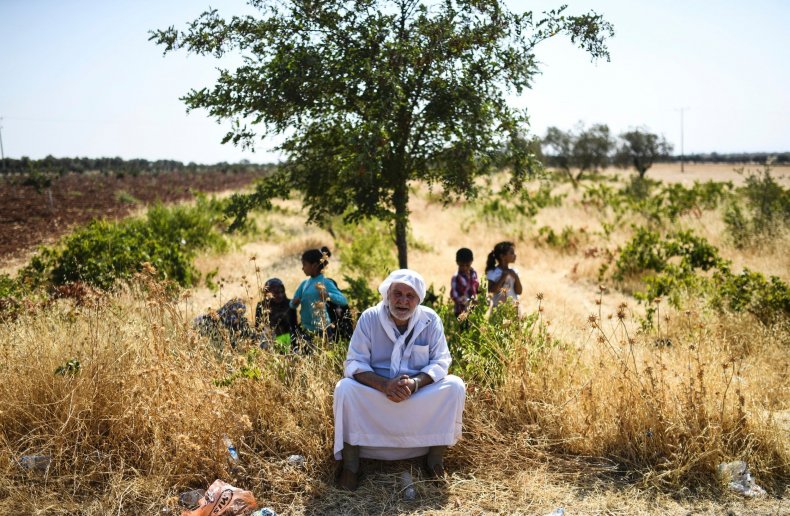 After determining the relationship between past weather shocks and asylum applications in the E.U., researchers projected future changes based on what we know about how future temperatures will rise on average. What they found was striking.
Under a moderate emissions scenario, applications for asylum would increase by 28 percent by the end of the century. Under a high emissions scenario, where we don't make significant changes to our fossil fuel use, applications could increase by 188 percent—nearly tripling. These findings, Schlenker emphasized, did not include the recent spike in refugees fleeing conflict-ridden countries for the E.U. in 2015 and 2016.
In sheer numbers, that would be an additional 660,000 applications into the E.U. per year by the end of the century under global temperature increases of 2.6 to 4.8 degrees Celsius. Between 2000 and 2014, there was an average of 351,000 applications per year.
Making projections some 80 years into the future has some caveats—as there are many factors that could change in the future, Schlenker said. These projections—though imperfect—are a good place to start out, he added. The estimations of future refugees seeking asylum could be overestimated, some could argue, since people could adapt to more consistent effects of hot weather, such as drought and hot temperatures destroying crops. But the opposite could also be true, he said.
"If you think about disasters, we have a heat wave that burns all of our crops—if it happens one year, and then we come back to normal, we can maybe as a society withstand that," he said. With climate change, those heat waves could happen more regularly. "It might be an intensification effect...The result might actually be more dire than what we're predicting, meaning more additional refugees."