Trump Election Leaves Refugee Advocates Fearful and Uncertain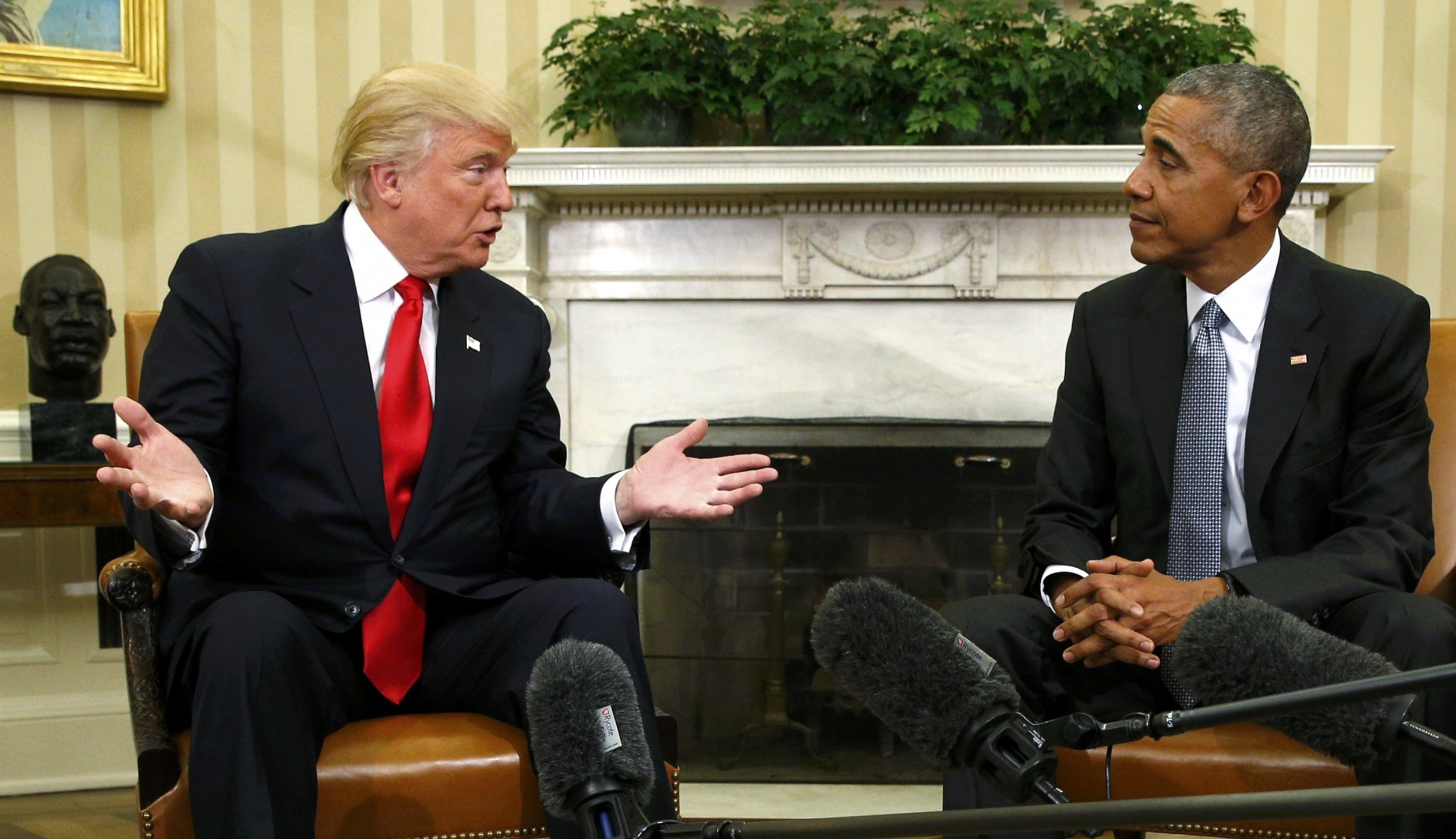 In light of Donald Trump's victory in the presidential election two days ago, an Islamic elementary and middle school in Florida on Thursday sent out a newsletter urging parents to "be strong for our children."
Without using the president-elect's name, the email, originally from the Islamic Society of North America and forwarded on from the Islamic Foundation of South Florida, serves as a guide for Muslim families on how to speak with their children about the election outcome. "Please limit your child's exposure to alarmist conversations, negative emotions, and the news," it reads. "Continue to reach out. Don't deny anyone. Bring goodness to the world. Do not accept any intimidation or bullying. Our rights need to be protected and we cannot respond by hiding."
Another point of concern to many Muslim families and others is what will happen to the country's refugee resettlement program during a Trump presidency, considering his repeated Islamophobic statements during the campaign.
"We're all afraid. Afraid is probably putting it mildly. Most refugee advocates are really terrified of what's coming," says Neil Grungras, executive director of the Organization for Refuge, Asylum & Migration (ORAM), a San Francisco-based organization that specializes in helping LGBT refugees. "From a global standpoint, this development could be a real catastrophe."
He adds: "The world's resettlement system—if the worst case scenario occurs—will take an extreme blow."
The United States is the world's leading resettlement country for refugees, something that could very well change after Trump takes power in January. The world is in the midst of the worst displacement crisis since the end of World War II, with more than 65 million people uprooted, including nearly five million Syrian refugees who have fled ongoing violence and devastation in their home country. More than 10,000 of them have been resettled in the U.S., which for the past few years has resettled around 70,000 refugees a year. That number increased to 85,000 this fiscal year, and the White House established a target of 110,000 refugee admissions in fiscal year 2017.
During his presidential campaign, Trump said he planned to suspend the Syrian refugee program, which is "fairly easy for him to do because this is discretionary," says Bill Frelick, director of Human Rights Watch's refugee program, who described himself as "shell-shocked" when he spoke with Newsweek on Wednesday. "In the U.S., there's not a quota that has to be filled. The U.S. has a budgeted amount of money to do refugee resettlement, but there's no requirement that the U.S. resettle a single refugee, and there's no legal obligation to do it."
Trump repeatedly referred to refugees as "terrorists" during the campaign, and he pledged to "stop the tremendous flow of Syrian refugees into the United States." Even though refugees are the most heavily vetted group of people who enter the U.S., and Syrian refugees undergo additional screening, Trump said: "We don't know who they are. They have no documentation and we don't know what they're planning."
"Whether the entire refugee resettlement program will be shut down is difficult to predict, but I think it's safe to say that from a policy standpoint, a Trump administration will be looking to limit the number of refugees resettled, and if refugee resettlement continues, it will be from countries that are 'safe,'" says Joel Charny, director of Norwegian Refugee Council USA. "The obvious problem with that being: Where are refugees from? They're fleeing from dangerous places where there are security risks. The argument we've collectively been making all along is, don't punish the victims, don't punish the people who need asylum, who need that safety that the U.S. can provide."
Speaking with Florida radio station 970 WFLA on the morning of the election, Trump essentially blamed refugees for a number of violent attacks in the U.S., including the September 11, 2001 terrorist strikes and the mass shooting at Pulse nightclub in Orlando earlier this year. (In fact, those incidents did not involve refugees.) A statement from Trump calling for "a total and complete shutdown of Muslims entering the United States," which previously disappeared from his campaign website, was restored on Thursday afternoon.
"Again and again and again we've pointed out that the hardest way for a terrorist to get into the U.S. is through the refugee resettlement program, because of the degree of vetting," Charny adds. "It's so unfortunate the way this has played out. It's a combination of, we're going to limit or punish people who are perhaps most of need in asylum in the U.S., and we're going to do that within the framework of a program which is already vetting to such an extreme degree."
In addition to resettling large numbers of refugees, the U.S. is also a key financial contributor to a number of refugee resettlement organizations, including the United Nations refugee agency (UNHCR). The U.S. gave UNHCR nearly $700 million in the last fiscal year, and more than $1.3 billion in fiscal year 2015. What will happen to those contributions remains unclear; UNHCR did not respond to Newsweek's request for comment.
"If [Trump] decide to cut the state funds or federal funds for refugees, refugee resettlement will collapse and we won't be able to bring in any refugees to this country," Vidhya Manivannan, a former employee of Church World Service—one of the nine U.S. refugee resettlement agencies—said in an email to Newsweek.
Important questions, such as who will be appointed to Trump's new cabinet, remain unanswered. A State Department spokesman told Newsweek: "We are still working for President Obama and his administration. President Obama is in office until January 20, 2017. Until then, it wouldn't be appropriate to speculate on the policy initiatives of the next administration."
What about those refugees in the long pipeline of the U.S. refugee resettlement process, which can, in some cases, take years to get through? "People that are far along in the pipeline will continue to arrive. Those who are in the beginning of the process probably have more to worry about," says Frelick.
Adds Grungras: "I don't think the administration would be as cruel as to take people who have already been approved and are just waiting for admission to the U.S. and stop their admission. But anything is possible. It would certainly be in the administration's power to halt the refugee program altogether. That would be the worst nightmare for us."