Refugees Ask Norway to Investigate Alleged War Crimes by 17 High-Ranking Syrian Officials
Five Syrian refugees, all torture survivors, have filed witness statements on what they endured in their home country and asked Norwegian officials to investigate the war crimes they experienced, according to The Guardian.
"I am still suffering from the effects of the torture," said one witness, known as Mira in the document, her anonymity preserved to protect the safety of family she has left in Syria. "For the last eight years, I can't get even two hours of sleep. Even with all the sedatives and painkillers, I still just relive what happened in the prisons, hour by hour."
"There are hundreds of thousands of detainees still in the government's centers and I feel for them, because I was once a detainee," said another man. "We've started this just to make those [officials] over there feel there are consequences for their actions."
The victims are just some of many seeking redress for the abuses and crimes they say they endured during their time in the country since its civil war began in 2011. Their testimonies have linked their mistreatment to 17 named officials in the Syrian government, all high in rank.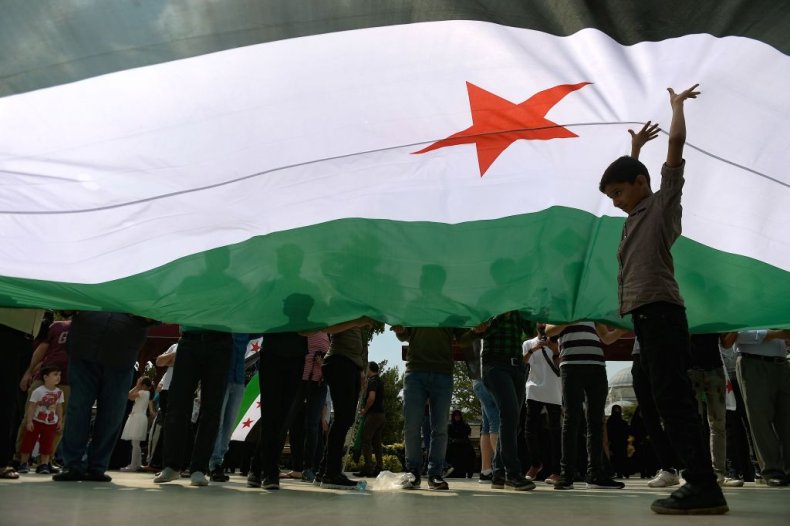 Abuses and tortures named in the testimonies include rape, extrajudicial killings, beatings and floggings, often on the soles of their feet, hanging victims by their wrists for long periods, pulling out fingernails and using electric shocks.
"We are asking Norwegian authorities to do something they have not done before. But we are convinced we are not asking them to do something impossible," said Gunnar Ekeløve-Slydal from the Norwegian Helsinki committee, which is supporting the case.
The case would be Norway's first international crime case—its other involvement in prosecuting Syrian war criminals had been focused on the those who had settled in Norway after leaving the country. Norway is relying upon a measure in its penal code, universal jurisdiction, to allow pursuit of the charges made, but even if the individuals are convicted they'll have to rely on policemen in Syria to serve the parties with warrants.
The Norwegian petition is one of several European actions in regard to Syria's alleged war crimes. Germany has announced that it will be pursuing charges against two former alleged Syrian secret service officers.
"When we first started, people said: 'You are crazy, no one will hand out arrest warrants,'" said Patrick Kroker, from the Berlin-based European Centre for Constitutional and Human Rights, which is helping coordinate the criminal complaints.
Now two men face trial over abuse, and Germany has an international arrest warrant out for Jamil Hassan, the head of the Syrian Air Force Intelligence Directorate. The cases have been vital in sending a message to Syrian officials that "they are not all-powerful, it is not a wall of impunity", Kroker said.
While measures have been brought forth to the ICC for a tribunal, those efforts have been blocked by China and Russia through veto.