Refugee Boat Sinks Near Greek Island, 28 Drown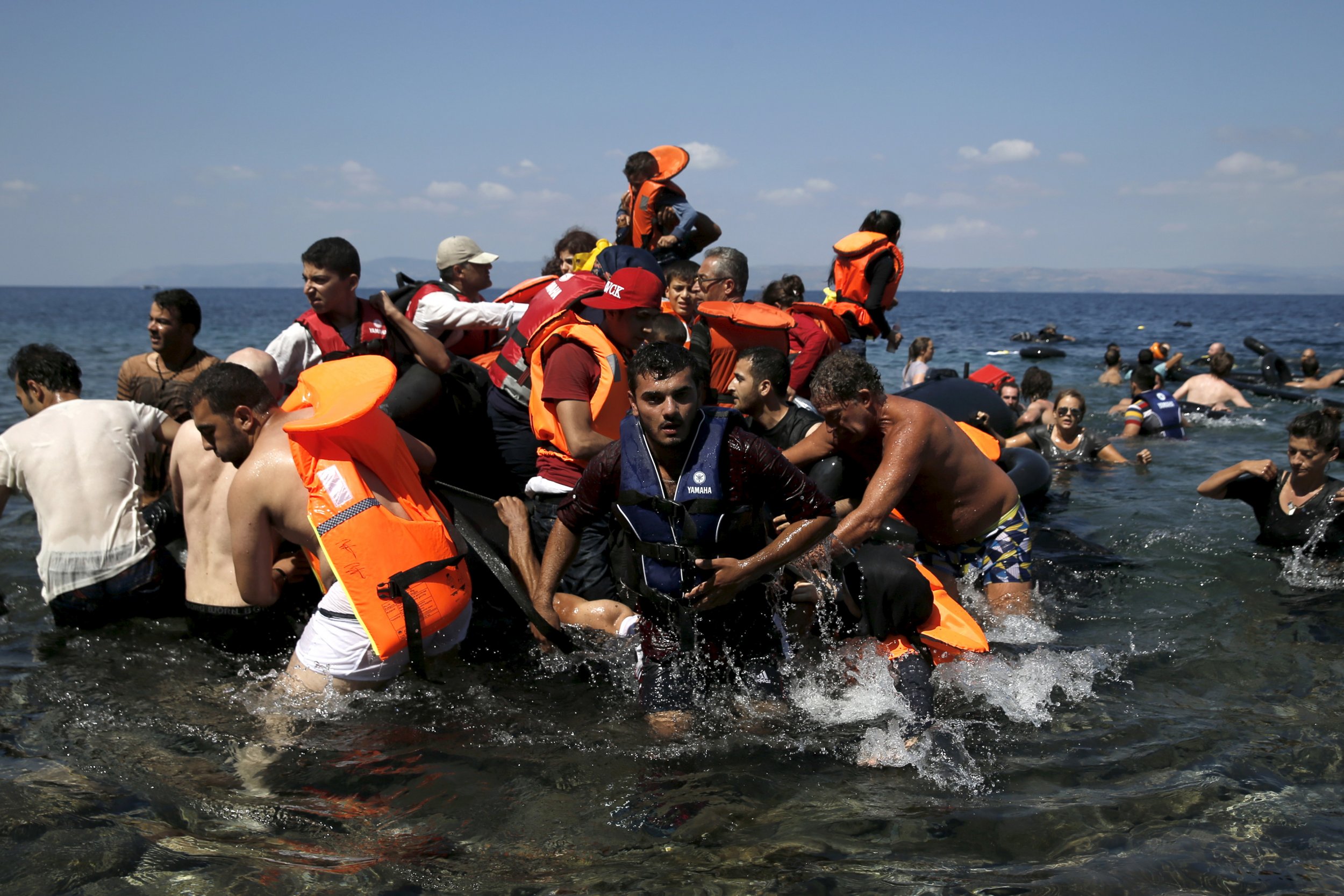 ATHENS (Reuters) - Twenty eight refugees drowned off a Greek island on Sunday when their boat sank, the coastguard said. It's thought to be the largest recorded death toll from any single accident in Greek waters since the refugee crisis began.
"A wooden vessel carrying them overturned about three miles east of Farmakonisi early Sunday," a coastguard spokeswoman told Reuters.
The accident coincided with a plea from Greek caretaker Prime Minister Vasiliki Thanou for the European Union to agree a more comprehensive policy for dealing with the increasing numbers fleeing to the region to escape war and poverty.
Tens of thousands of mainly Syrian refugees have braved rough seas this year to make the short but precarious journey from the Turkish coast to Greece's eastern islands, mainly in flimsy and overcrowded inflatable dinghies.
Details of the nationalities and ages of the victims of Sunday's sinking off Farmakonisi, among the smallest of a chain of Greek islands less than 20 km (12 miles) from the Turkish mainland, were not immediately available.
The coastguard said 68 people were rescued out of the water and another 30 survivors from the same boat were found on Farmakonisi.
On Lesbos, an island which has borne the brunt of Greece's migrant intake, a Reuters photographer saw 10 dinghies arriving within 90 minutes on Sunday.
One inflatable carrying about 70 refugees, including many children, burst about 100 meters (90 yards) from the shore.
Locals pulled infants and toddlers—including a two-month old baby cradled by his father—ashore on rubber rings.
Premier Thanou, who visited Lesbos on Sunday, said other countries were wrong to criticize Greece's response to the flow of migrants.
"We would urge them to consider the responsibility of guarding a 16,000 km long coastline of European borders...and whether a future Europe of principles can be constructed by building walls," she said.
The vast majority of refugees reaching Greece quickly head north to other countries, with Germany the most favored destination.
EU states have so far failed to reach agreement over proposals by Commission President Jean-Claude Juncker to accept a mandatory quota system for accepting refugees.
Refugee Boat Sinks Near Greek Island, 28 Drown | World