Deploy NATO Forces Against Migrants, Says European Leader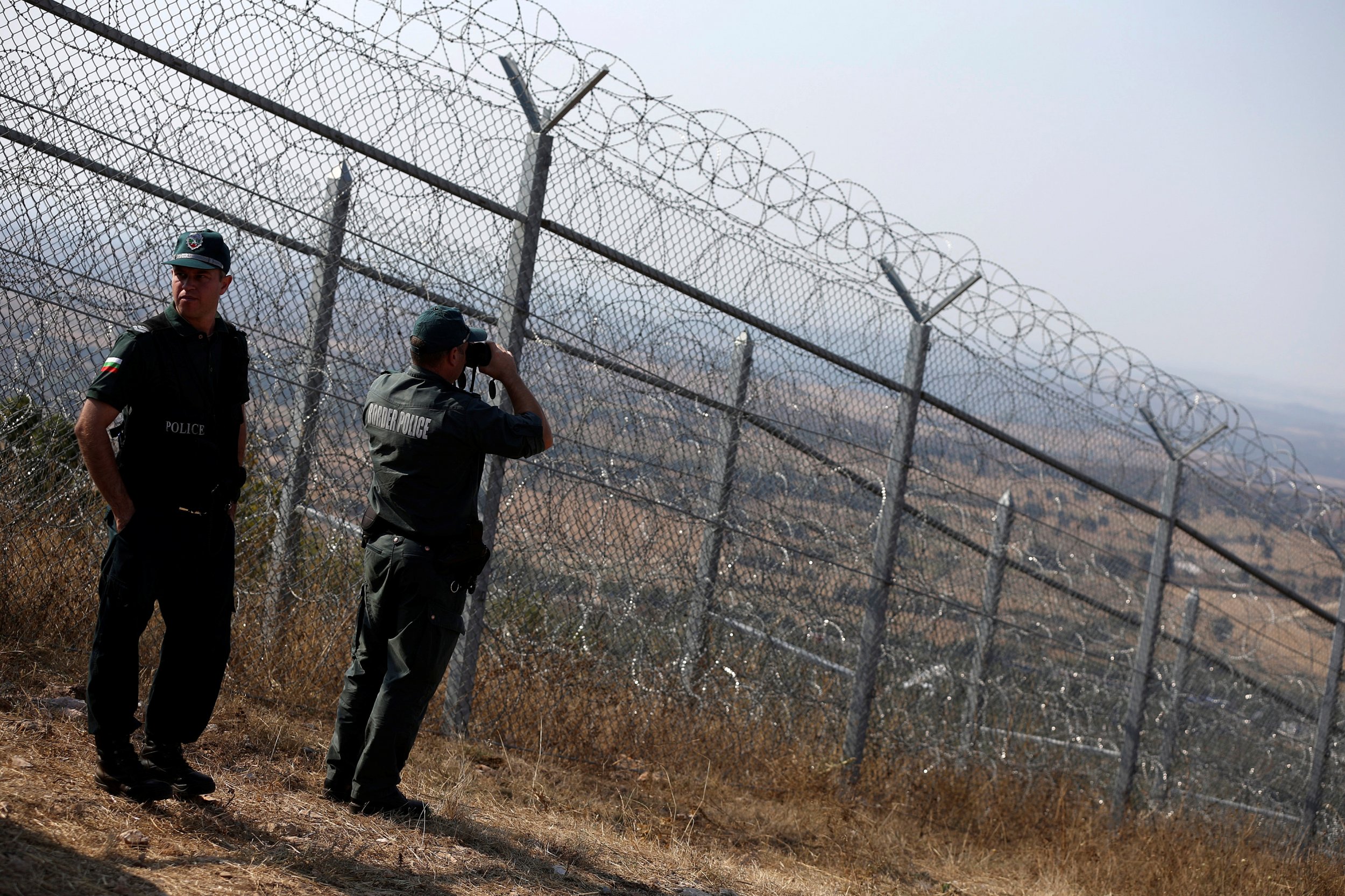 The European Union should use military means to defend its external borders from migrants entering illegally, Bulgaria's defense minister has said.
Krasimir Karakachanov, whose far-right United Patriots party is a junior coalition partner in Bulgarian Prime Minister Boyko Borisov's government, said: "We cannot allow illegal immigrants to come to Europe as a whole," in an interview with German daily Die Welt translated by Politico.
"We should deploy NATO or EU forces in Italy and Greece and defend the external borders of the European Union by force of arms if necessary."
"We have not solved the migration issue," he added. "Large, well-organized smuggling networks are still trying to get people into our country."
Bulgaria shares a border with Turkey. During the European refugee crisis in recent years, substantial numbers of asylum seekers and migrants have passed into the country.
But numbers have fallen drastically; the number of arrests for illegal migration in Bulgaria in the first half of 2017 fell by 80 percent compared with the first six months of 2016, according to the Sofia Globe.
But while certain pan-Europe policies, such as a deal between Brussels and Turkey to contain migrants in the Middle Eastern country, have decreased the number of people coming to Europe on some routes, plenty of people still make the journey.
The International Organization for Migration says 119,047 people have arrived in Europe by sea so far in 2017. But the organization, like most migration experts, recommends that rather than seeking to forcibly deter refugees and migrants, Europe should focus on creating manageable, efficient systems for relocating them across the continent and integrating them into their new societies.
In January, it called for "a robust relocation scheme, support for voluntary returns and reinforced alternative legal pathways to dangerous journeys, including resettlement and family reunification."