Horrific Conditions Discovered in Greek Refugee Camps: Amnesty Report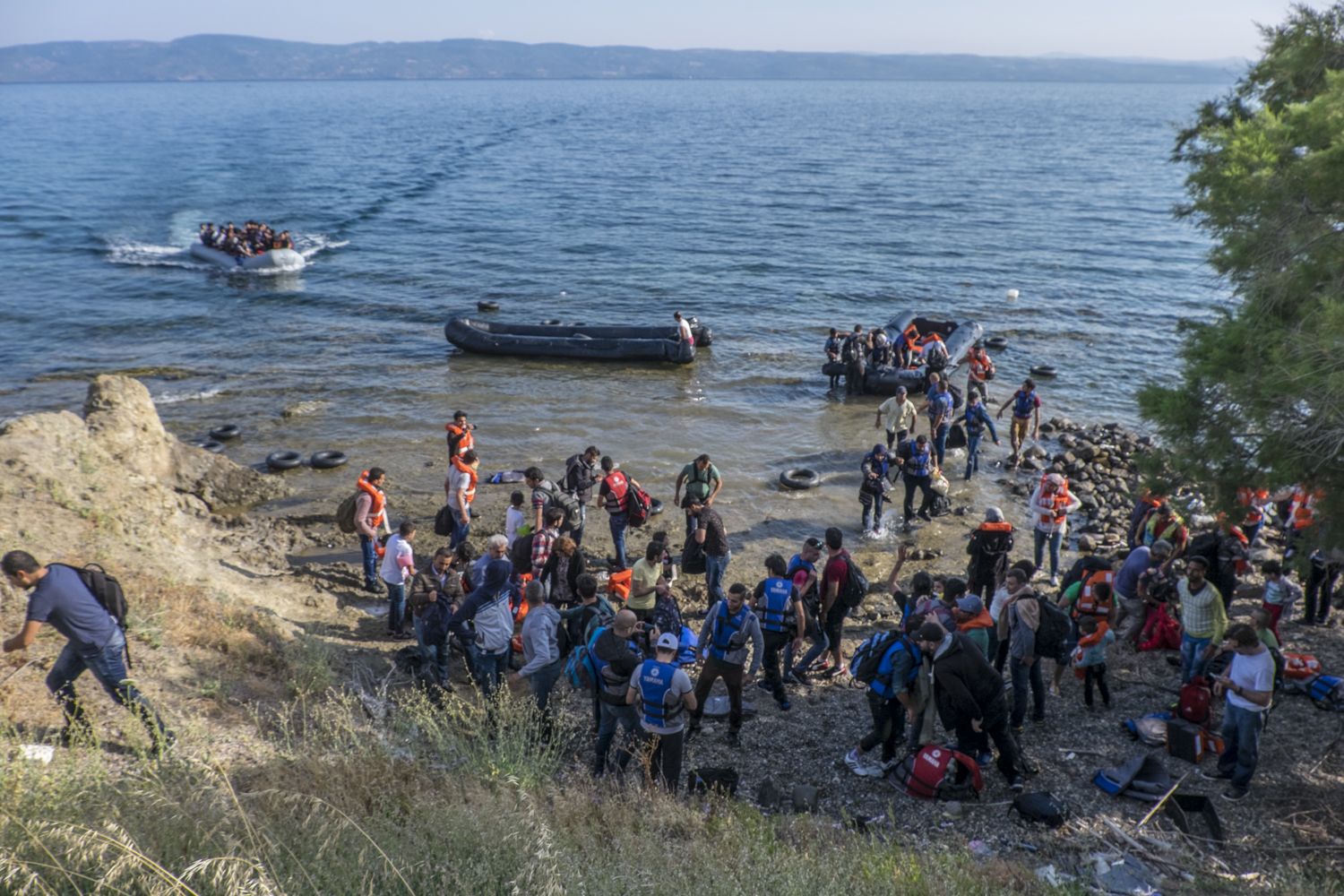 Greece is struggling to deal with the massive influx of migrants who have arrived on the country's islands from war-torn nations in the Middle East and Africa this year and face deplorable conditions in detention centers, according to a new report from Amnesty International.
Most of the 61,474 migrants who have arrived on the islands this year have limited access to medical or humanitarian support and face crowded and squalid conditions in reception and detention centers, John Dalhuisen, Amnesty International's director for Europe and Central Asia, said in a statement. Conditions at the centers, which include soiled bedding and mattresses, overflowing toilets, power cuts and lack of hot water, "fall significantly below international and national standards and may amount to inhuman or degrading treatment," the human rights organization said in its report.
There are only two first reception centers in Greece, on the islands of Lesvos and Samos, where migrants are registered, given medical and psychosocial support and have their nationality determined. The services are understaffed and limited and lack any staff except police on the weekend, despite many migrants needing medical care and interpreters, said Kondylia Gogou, a researcher for Greece and Cyprus at Amnesty International.
"I will never forget the pictures in my head. They're still imprinted to me," said Gogou.
Many refugee families have no choice but to sleep in wet clothes due to a lack of supplies, and babies were given water with sugar instead of milk, said Gogou. Many families must also sleep outside due to overcrowding, according to the report. She added that it's illegal in Greece to transport irregularly arrived migrants, although activists are defying local authorities by driving migrants to get services.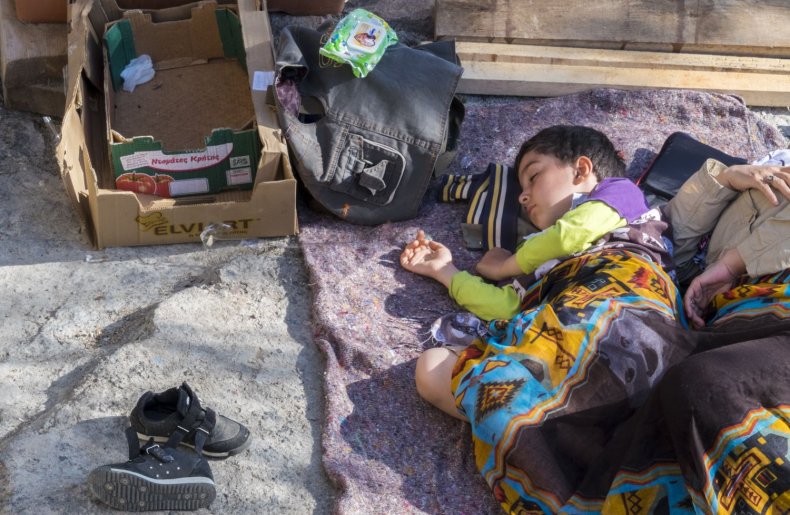 Amnesty staff who recently went on a fact-finding mission to Greece's Aegean islands found "an already faltering reception system" pushed to the breaking point and filthy conditions inside the reception centers. Between January 1 and June 22, 2015, more than 61,744 refugees arrived on the Greek islands, much more than the total number in 2014, when 43,500 refugees arrived. 5,000 people arrived per week in the first three weeks of June, and the numbers are increasing, according to Amnesty.
"Greece has not prepared properly at all, until now. The [economic] crisis doesn't help it, and the numbers [of migrants] are really, really high," said Gogou. "It's three factors which makes the situation impossible."
The report was released ahead of an emergency summit for European heads of state, which is taking place in Brussels on Thursday and Friday to tackle Greece's economic crisis and potential exit from the European Union.
Increased border security and pushbacks at the Greek border—where migrants are being forced back into Turkey from Greece in violation of international law — mean many have to make the treacherous journey to Greece by sea, according to the report. More than 100,000 people have traveled across the Mediterranean Sea to Europe this year alone, and 1,850 of them have died, according to the United Nations's refugee agency (UNHCR). The majority of arrivals remain on the Greek islands for as little time as possible before traveling north through Macedonia, Serbia and Hungary, said Dalhuisen.
A recent UNHCR report found that 60 million people were forcibly displaced from their homes by the end of 2014, and that globally 1 in every 122 people is an asylum seeker, a refugee or an internally displaced person. More than half of the world's refugees are children.
Dalhuisen compares the current situation on the Greek islands to that of the Italian island of Lampedusa, which has received an enormous number of migrants over the past several years and was the site of a migrant boat disaster that killed more than 300 people in 2013. While there is widespread sentiment against migrants across Europe, residents who are directly affected by the influx, such as those living in border villages, see the human face of the migrant crisis and are more inclined to help.
"There's a mismatch between a very popular widespread resistance to an increasing number of refugees arriving in countries in Europe," said Dalhuisen. "It's not reflected, by and large, by the attitude of the residents of EU member states on the very front lines of the phenomenon. Those exposed to this drama are inevitably more sympathetic to it."
Hungary and the Western Balkans region of Europe are becoming the latest battleground for migrants, who travel through the region en route to Western Europe or remain and apply for asylum. The Hungarian government last week announced a plan to construct a fence along its southern border with Serbia to keep out migrants, 54,000 of whom have arrived in the country of 10 million this year. The U.N. said last week that it's "deeply concerned" about the "anti-migrant xenophobic rhetoric that is being disseminated by the Hungarian government."
"It's getting worse. I don't see any improvement whatsoever, particularly this year," said Gogou. "It's really a humanitarian disaster at the moment."