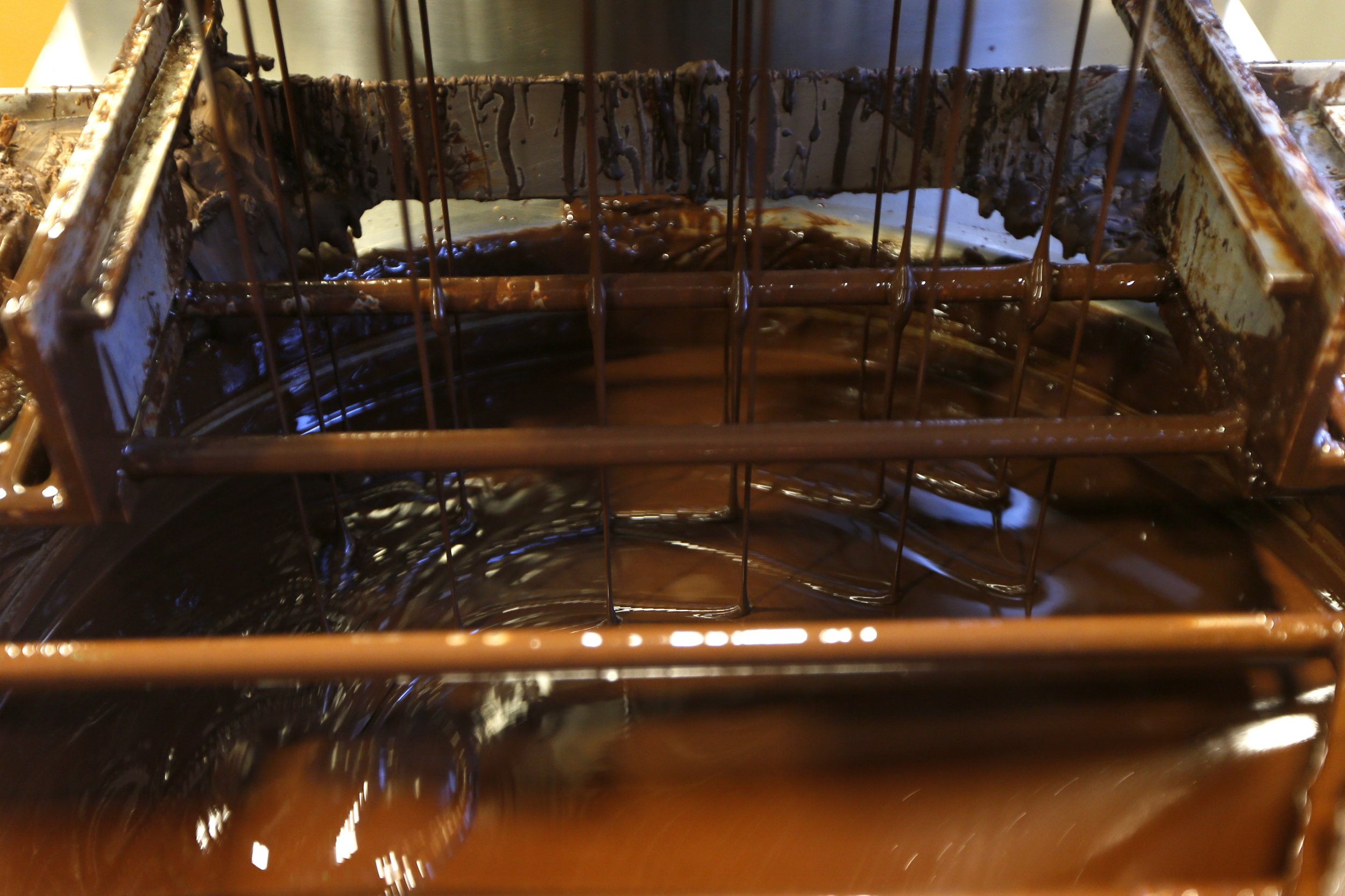 Syrian and Egyptian refugees nearly drowned in a vat of melted chocolate while trying to enter Britain from Calais.
The group were part of a larger contingent of 25 migrants which were split up by a Kurdish trafficker from Iraq. He reportedly told the group that lorries carrying liquids make good hiding places as they go straight on to the train without getting X-rayed.
For one of the Syrian refugees, aged 25, this was his 18th attempt to reach the country. He told the BBC: "We had no idea what was in there, but as soon as he opened it the smell hit us. It was chocolate. We were going to sneak into the UK in a heated tank of liquid chocolate."
He described getting into the tank as pleasant at first, as it was a freezing night, but said after 15 minutes the heat became uncomfortable.
"The heat was terrible. We had to keep moving our legs to keep from getting totally trapped in the chocolate," he said.
Despite being over six foot tall, he said he was unable to touch the bottom of the tank and was submerged in chocolate up to his neck.
"We stayed in there for more than two hours. There was nothing to say. We just cursed Bashar al-Assad for putting us in this situation," he said.
"In the end, the others started to say that it was too hot, that we had to get out. I wanted to stay. If any one of us left, there'd be chocolate all down the side of the truck and we'd all get caught. One or two of the guys - big men, older than me - started to cry. In the end we all agreed to leave."
He said it took six or seven of them to help each person out of the chocolate, as it was so sticky. The last man to escape had to kick off his shoes to get out and leave them behind. He said the walk back to their tents in the woods was long and they were covered in chocolate "from head to toe".
"It was good chocolate, though," he said. "We were still licking at it on the way home. You could see our footprints stretching out on the road behind us."
The 25-year-old eventually reached the UK by climbing into an unlocked lorry cab on a trailer and was granted asylum. He now works in an Arabic restaurant in the northern city of Sheffield.
At the end of last year it was reported that 3,000 migrants were caught trying to enter Britain each month, four times the amount from three years ago.
Migration experts labelled Britain one of the most "attractive" destinations for migrants in the world, due to its unregulated labour market, relatively generous welfare system and free healthcare on the NHS, and suggested many illegal immigrants are likely to have made it into the country.